Pack up your boots and sleds, and get ready to have fun sledding at some of Fort Wayne's best hills! It's no surprise Fort Wayne does not have mountain skiing, but we still get to enjoy sledding, cross-country skiing, and ice skating during the winter.​
Fort Wayne Sledding Hills
Discover where to find your next sledding adventure below: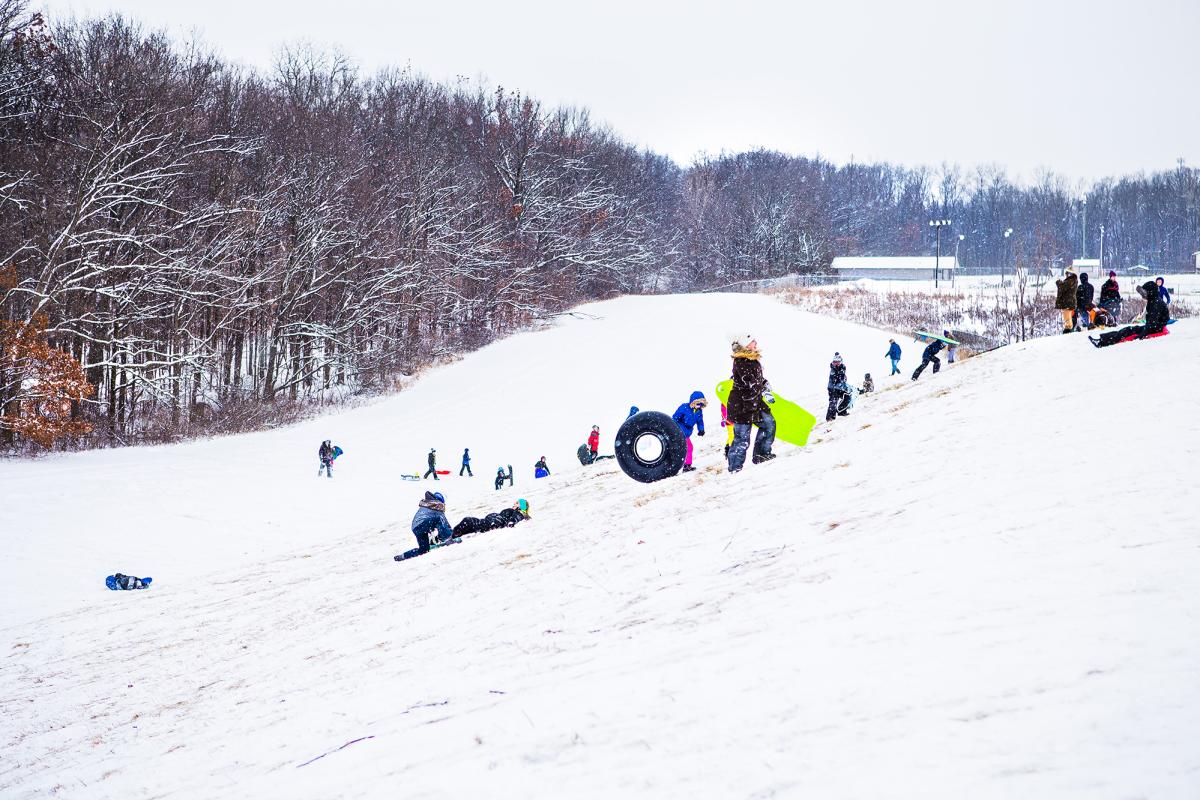 3900 Old Mill Rd
Fort Wayne, IN 46807
6401 St Joe Rd
Fort Wayne, IN 46835
3411 Sherman Blvd
Fort Wayne, IN 46808
3606 Baird Rd
Fort Wayne, IN 46818
2300 S Clinton St
Fort Wayne, IN 46803
1500 E Coliseum Blvd
Fort Wayne, IN 46805
*Sledding is at your own risk. Please use caution when determining if the park or hills are safe for sledding.
Up for a quick drive outside of Fort Wayne? The famous Toboggan Run at Pokagon State Park may be calling your name! The quarter-mile, refrigerated run works with or without natural snow. Open Fridays-Sundays from November 27, 2020 to February 28, 2021.
Other Winter Activities in Fort Wayne
Don't forget about the other fun outdoor winter activities in Fort Wayne!
Headwaters Park Ice Skating
Cross Country Skiing at Fox Island and Metea County Park (*Note: Due to COVID-19 precautions, ski rentals are not available this year.)
Enjoy your winter getaway in Fort Wayne with these outdoor winter activities. Just don't forget to pack your hat and gloves!
*This post was originally published in 2017 and has been updated.