One of the most wonderful times of the year in Fort Wayne happens every... January. That's right, we're talking about Savor Fort Wayne. 
When and Where
Happening January 12 - 23, 2022, this annual restaurant celebration gives visitors and residents a chance to experience the top cuisine in Fort Wayne. All while featuring delicious dining deals. 
With more than 65 restaurants participating, 2022 is the biggest year yet. Discover fantastic features from Fort Wayne's newest restaurants and an exciting variety of Black-owned restaurants, and Hispanic and-Latino owned restaurants. There are locations all over the city, so you can take a drive to your old favorite, or try something new.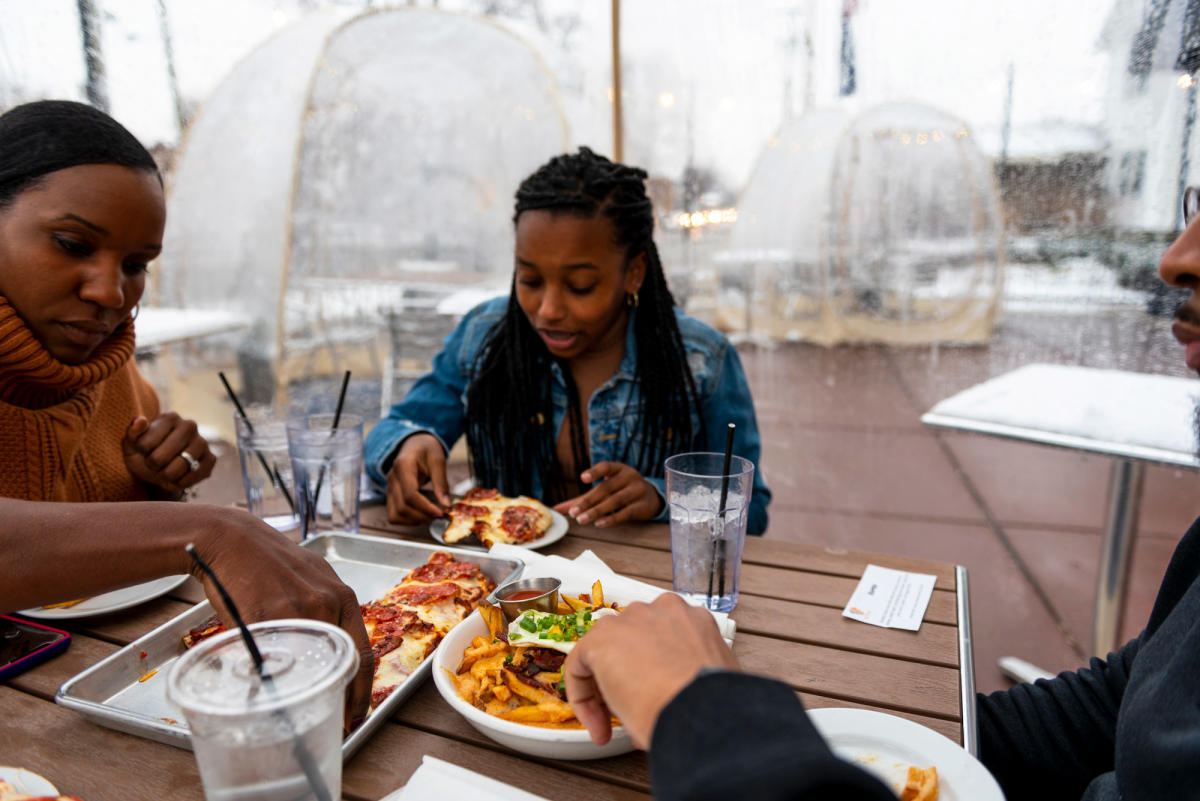 How To
There is no wrong way to do Savor Fort Wayne — unless you count not participating at all. Keep in mind, however, that each restaurant is different. If you're used to a quick dinner out, you should be prepared to have a longer dinner at some of the fine dining locations. And be patient with restaurants, as many are still running short on staff due to the COVID-19 pandemic.
Start planning your Savor Fort Wayne meals by browsing the restaurants and their menu deals.
Dos and Don'ts
Do make a reservation, if the restaurant recommends it. Again, Savor can be a busy time, and making reservations can also help the restaurant determine if they need to bring in more staff. 
Do follow all COVID pandemic precautions at the restaurant. Have a mask on-hand and be prepared to mask up if required. If you are not comfortable dining in, explore options for carryout. Look for a note at the top or bottom of each Savor Fort Wayne menu to see if carryout is available for that restaurant.
Do ask your server for the Savor Fort Wayne menu. While the restaurants have their menus posted on SavorFortWayne.com, some locations may have had to make changes due to supply issues. Be sure you have the latest info on the restaurant's deal.
Do fill out your STAR Rewards Card as you dine. Pick up a STAR Rewards Card at participating Savor restaurants and STAR Bank Branches, keep track of your Savor meals on the card, and submit the card for a chance to win $500 in dining gift cards! Learn more.
Don't be afraid to splurge a little if you can upgrade your Savor deal. Check out what bonuses a restaurant's Savor deal may have, like extra side options or cocktails.  
Don't forget to save room for the dessert course. This is a 3-course menu deal, after all!
Do tip generously. Your server will appreciate it.
Don't forget to designate a driver. Please enjoy Savor safely and responsibly.
Do share your dining experience with us. We'd love to see the Savor deals you enjoyed. Share on social media with #SavorFW and tag @SavorFortWayne.