Peace of mind can be achieved by incorporating a stress-relieving hobby in our hectic schedules. While there are several activities that can help you achieve this goal, none of them can match the might of fishing. Fort Wayne is home to many incredible fishing destinations for visitors and residents alike!
Fishing in Fort Wayne
Lakes in Indiana are teeming with a wide variety of fish. Whether you plan to catch-and-release or take home a fresh meal from your cast, don't forget to check rules and guidelines to make sure you are legally allowed to do so (especially if you plan to fish in a reservoir).
Please visit the official Indiana Fishing Guide and Regulations for more information. If you plan on cooking up your catch, also be sure to acknowledge the Indiana Fish Consumption Advisory.
NOTE: Before visiting parks or campgrounds, call ahead to check on any restrictions due to COVID-19 precautions.
Hurshtown Reservoir 
Known as the best fishing spot in Allen County, this reservoir is ideal for a fun day of outdoor relaxation. In 1969, the Hurshtown Reservoir was built to counter the imminent threats of drought. It has now become a popular picnic area with fishing, water surfing, sailing, picnic tables, and jogging trails.
Beginning on May 22, the lake is open for the season Tuesday – Sunday from 7:30am – 8pm. The common fish species found in this reservoir include largemouth bass, smallmouth bass, sunfish, and white crappie. Shore fishing is highly recommended but boats, kayaks, and life jackets are available for rent as well, making this sport perfect for amateurs and advanced fishers alike!
16000 Roth Rd., Grabill, IN 46741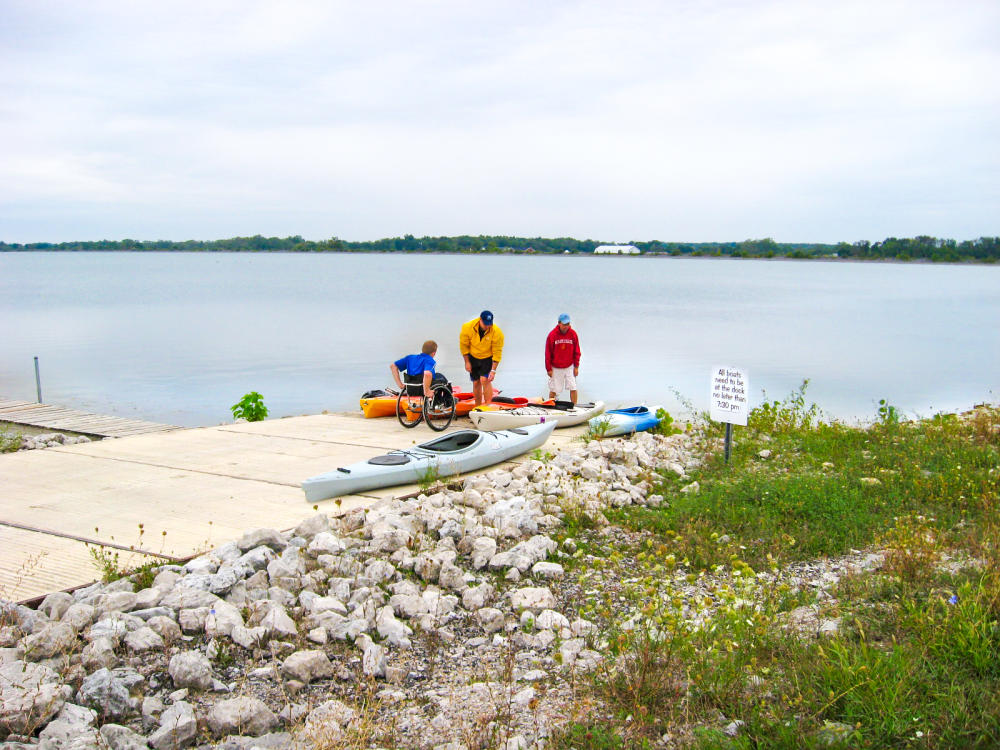 St. Joseph River
The St. Joseph River is a tributary of the Maumee River that drains into Lake Erie, and several rural farmlands around Fort Wayne.
Cedar Creek is one of its popular tributaries offering ample opportunities for downstream paddling to Shoaff Park. This 10-mile paddle is generally smooth and slow-flowing, offering a great way to take in the scenery. It is vital to check the flow and rate of water controlled by the dam before paddling at Johnny Appleseed Park. 

Deep holes near the Johnny Appleseed Park are also fantastic places to catch large saugers. Those who love small panfish can head for the Reservoir Park or the Park Ponds. The St. Joseph River is also known for its high-quality sauger, smallmouth, carp, and bass.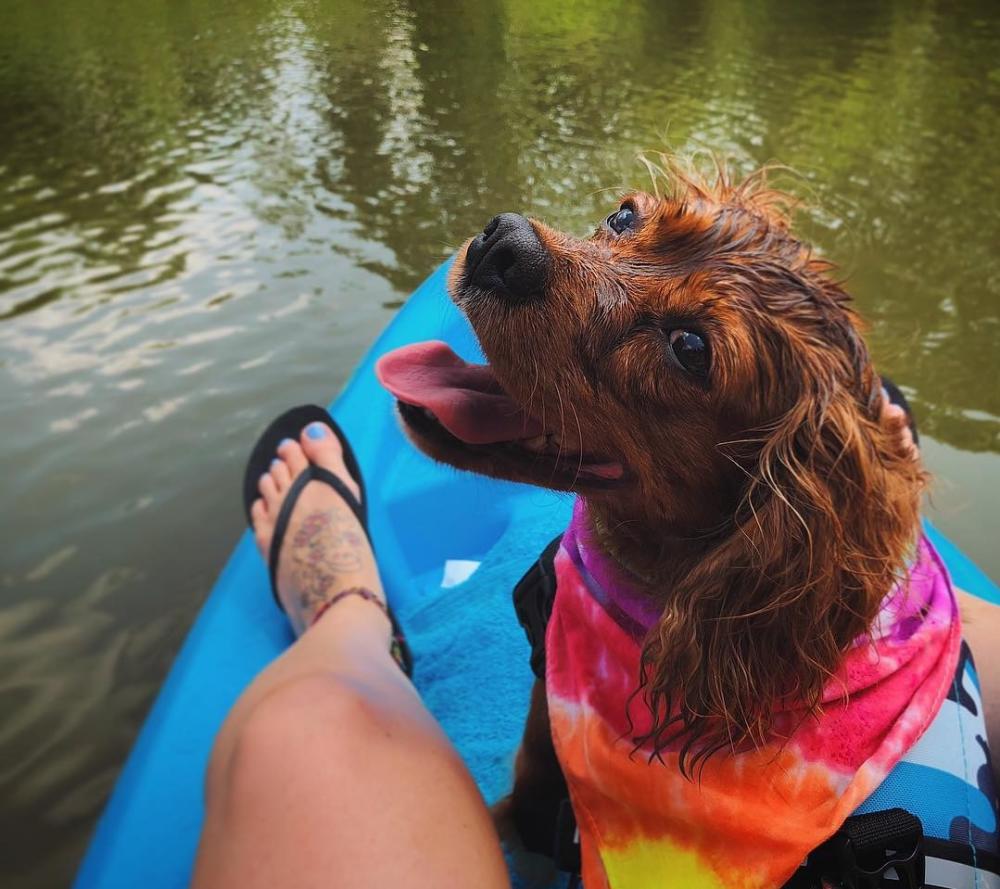 @canonlove on Instagram — Kayaking on the St. Joseph River near Johnny Appleseed Park
Maumee River
The Maumee River that passes through Fort Wayne is infamous for its big walleye and white bass catches. This river boasts a large watershed spanning 21,540 square kilometers, which is the highest of any Great Lake river. The river is shallow and you can wade into the water during the summer season to catch fish. 

The fishing pressure here is medium. Fishing enthusiasts use twister tails of bright colors as bait to entice the difficult to catch walleye. On the contrary, spinner baits are usually used to lure white bass. With so many areas to cast your line, this fishing hub is definitely a place to visit on your trip to Fort Wayne!
Blue Lake
Located in a quaint town of Churubusco, located just outside Fort Wayne, lies Blue Lake campground, a hotspot for perch, Largemouth Bass, Bullhead, crappie, sucker, and more!
Although it has been reported to be cloudy, there have been major catches recorded here, especially in the Southwest bay of the lake and north shorelines. Boat rentals, campgrounds, and trails will make your experience at Blue Lake one to remember.
5453 N. Blue Lake Rd., Churubusco, IN 46723
Salamonie Lake
The beautiful Salamonie Lake park and campgrounds, located just 45 minutes southwest of Fort Wayne boast some of the best fishing in central Indiana. Although shore fishing is available, it's highly recommended to cruise out on one of the park's boat rentals to take advantage of the white bass, walleye, bluegill, and other types of panfish that are to be caught!
9214 Lost Bridge Rd. W., Andrews, IN 46702
Final Thoughts...
Fishing can help take your mind off life's everyday hustle and bustle. The next time you need some relax time, grab your favorite fishing rod and bring the kids to one of these favorite Fort Wayne fishing spots.
*This blog was originally published in 2017 and has been updated.