Father's Day is just around the corner, and there are plenty of things to do with Dad in Fort Wayne, Indiana. Make the weekend memorable with these family-friendly activities appropriate for dads and kids of all ages.​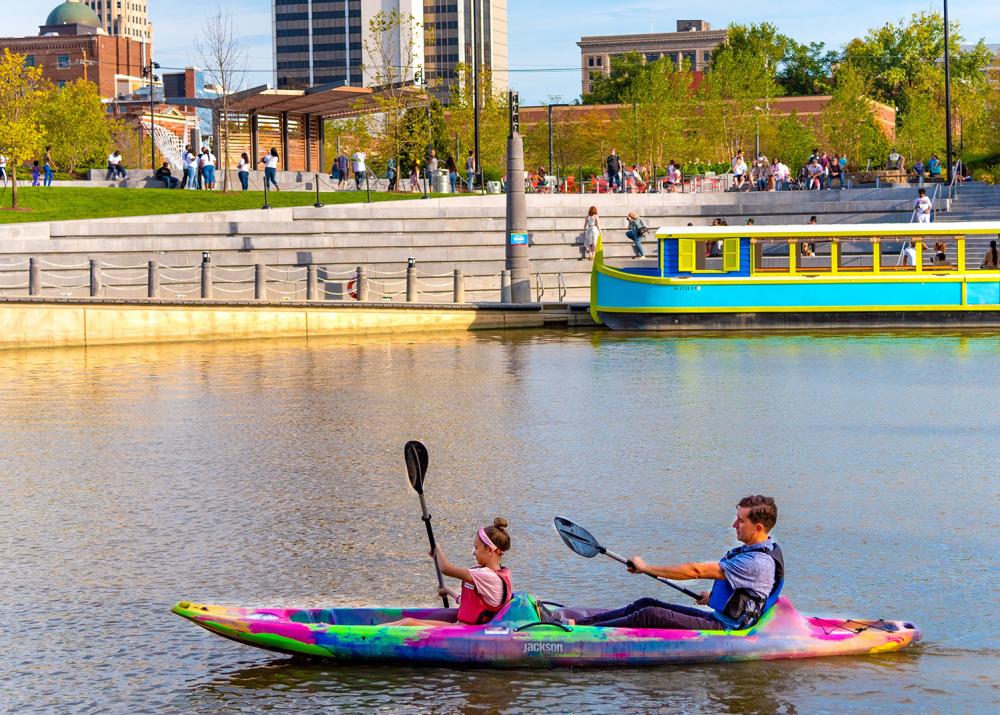 Father's Day in Fort Wayne, Indiana
1. Explore Fort Wayne's Land and Water Trails
If dad loves a good outdoor adventure, Fort Wayne's three rivers and additional water trails, plus our 120+ miles of land trails are a great place to start! Rent a kayak, canoe, or standup paddleboard from Fort Wayne Outfitters – or bring your own! – and check out these can't-miss paddle trails in the area. Pro Tip: the boat launcher on the North dock at Promenade Park allows you to enter and exit the rivers with ease.
Prefer to stay on land? Try out these bike trail itineraries! The itineraries connect you to attractions, parks, splash pads, and more. Plus, you'll find different trail rides lengths for all ages. Don't forget – Fort Wayne Outfitters also offers bike rentals.
2. "Present Tense, Future Calm" Garden Exhibit
Head to the Botanical Conservatory on Sunday to check out the new "Present Tense, Future Calm" garden exhibit. Open Noon-4pm, the exhibit invites guests to escape the turbulence of daily life and explore a garden state of mind. Engage your senses and become immersed in this transformative landscape filled with water features, hidden spaces, quiet alcoves, and more!
3. Carryout and a Picnic
Pack a couple of blankets for the family, pick up carryout from Dad's favorite Fort Wayne restaurant, and enjoy a scenic picnic! Check out some of the great parks in Fort Wayne and Allen County and find the perfect picnic spot.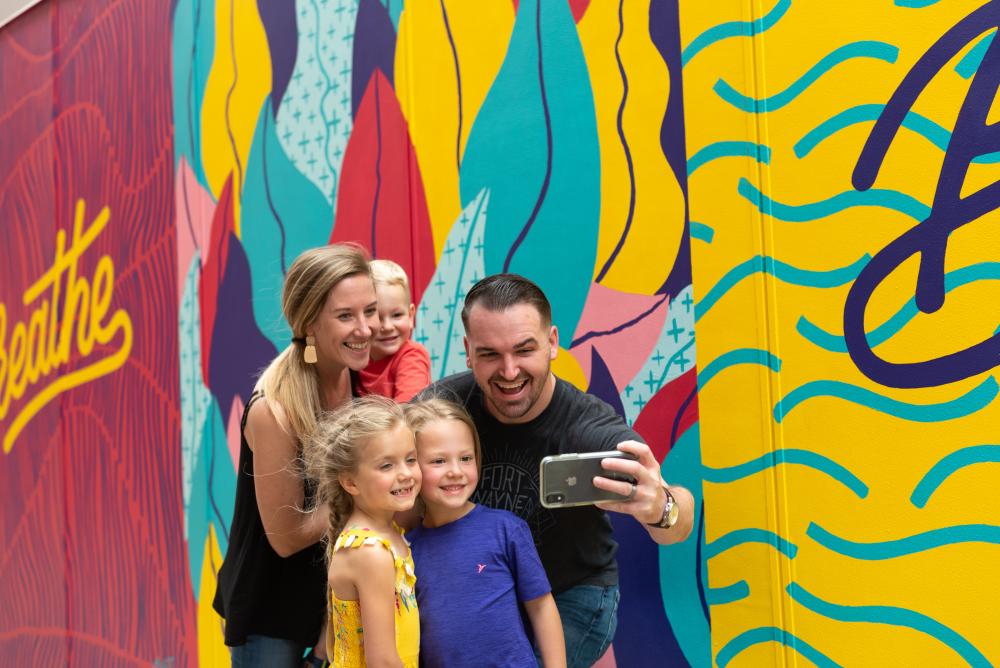 4. Father's Day Public Art Scavenger Hunt
Downtown Fort Wayne is filled with a vibrant collection of public art. Spend a day this weekend and complete the Father's Day Scavenger Hunt from Art This Way! Use the clues provided to complete the scavenger hunt. Be prepared to name the artist, snap a selfie at a mural, find the location of a piece of art, and answer questions along the way. Submit your responses by June 22 for a chance to win a prize valued at $100!
Download the Scavenger Hunt PDF here.
Submit your responses here.
5. Fishing Hotspots
Does Dad love to go fishing? Fort Wayne is home to many great fishing destinations offering a wide variety of fish. Take Dad out for a day of relaxation on the water at one of these 5 fishing hotspots around the area. Be sure to bring your sunscreen and a snack to enjoy!
This post was originally published in May 2019 and has been updated.