Years of waking up to just eggs, cereal and toast on the weekends are now over. Don't get me wrong, I love breakfast. But I REALLY LOVE brunch.
Whether brunch is now part of your late-Sunday morning routine, or if you are looking for a unique meal with a twist, Fort Wayne, Indiana restaurants have caught on to the brunch craze.
The Best Brunch in Fort Wayne, Indiana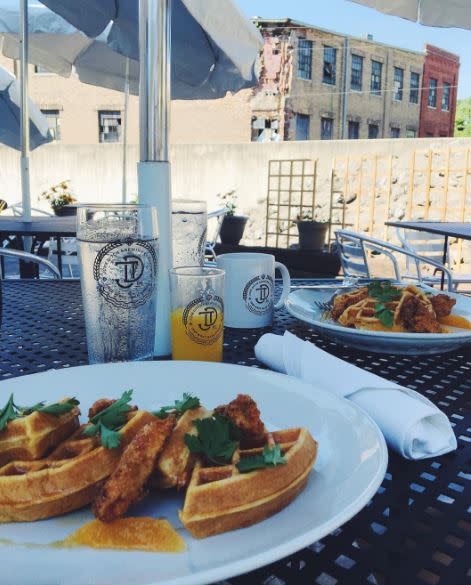 Junk Ditch Brewing Company offers brunch each Sunday on Main Street. Packed with a delicious menu featuring chicken and waffles, biscuits and gravy, and eggs benedict, the star of Junk Ditch's brunch may be the large, fluffy, and sweet cinnamon roll!

1825 W. Main St.
Sundays 10 AM to 2 PM
Indoor/Outdoor Seating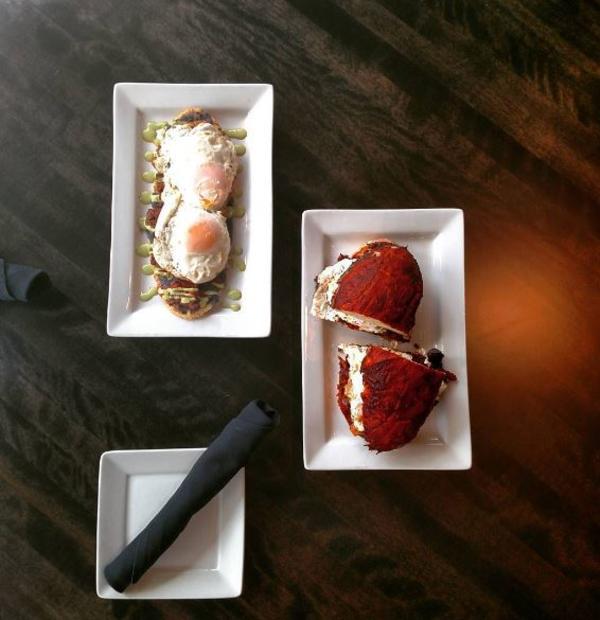 Since opening downtown, the Hoppy Gnome has focused solely on lunch and dinner, and recently added a brunch menu to the mix! The Huaranche will become a foodie favorite with eggs, crema, black beans, as well as the Steak n' Eggs and miguelito burittos. 

Saturday and Sundays 10 AM to 4 PM 
203 E. Berry St. 
Indoor/Outdoor Seating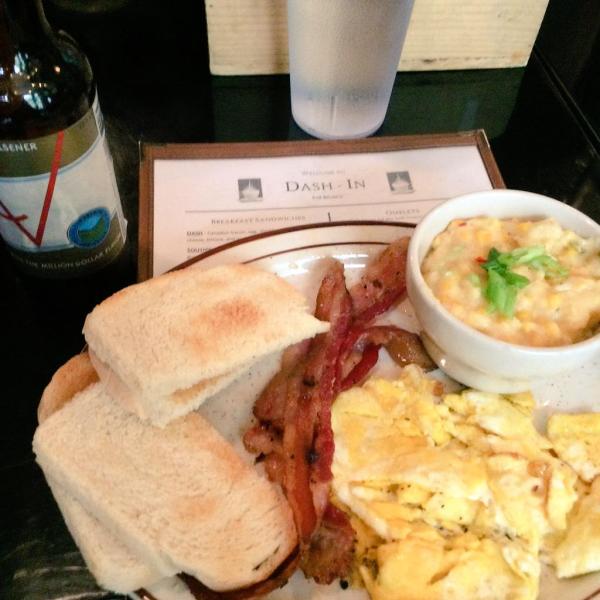 Tucked inside Calhoun Street, the Dash In, otherwise known as "the Dash" has been winning over downtown meal-goers with savory plates with personality, notably the popular Eddy's Slop (eggs, sausage, veggies, potatoes) biscuits and gravy, and classic eggs and bacon.
9 AM to 2 PM on Saturday
814 South Calhoun St.
Indoor/Outdoor seating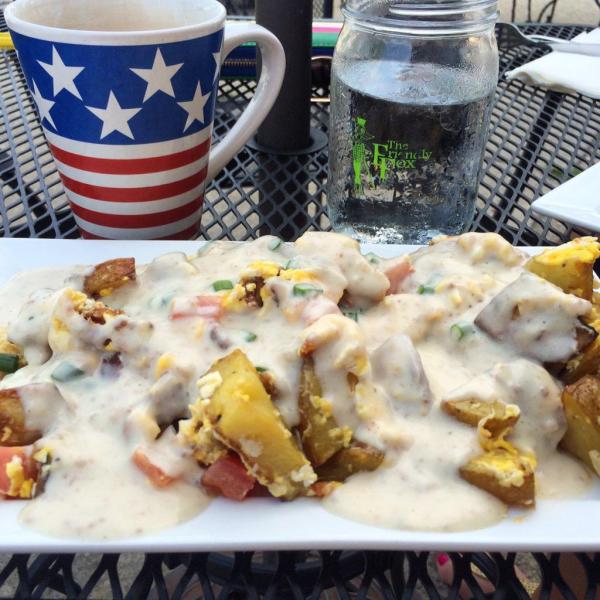 Located in Southwood Park Neighborhood, the Friendly Fox offers a cozy atmosphere and a classic brunch meal of eggs and bacon, wraps and breakfast sandwiches. It's the perfect "ride your bike to brunch" spot.
8 AM to 11 AM on Saturday
4001 South Wayne Ave.
Indoor/Outdoor seating
When you think Eddie Merlot's you may be thinking anniversary dinners and fine dining, but Eddie Merlot's also hosts a fantastic Sunday Brunch featuring starters, salads and sandwiches, and entrees like smoked salmon benedict, Eddie's tenderloin hash, and much more! 
10 AM to 2:00 PM Sundays
Popular for its lunch and dinner menus, JK O'Donnell's features a colorful brunch dish (all day!) called the "Irish Breakfast." It's properly named for its traditional Irish meal with an egg, vegetables, sausages and bread.
11 AM to Midnight on Saturday
121 W Wayne St.
Indoor/Outdoor seating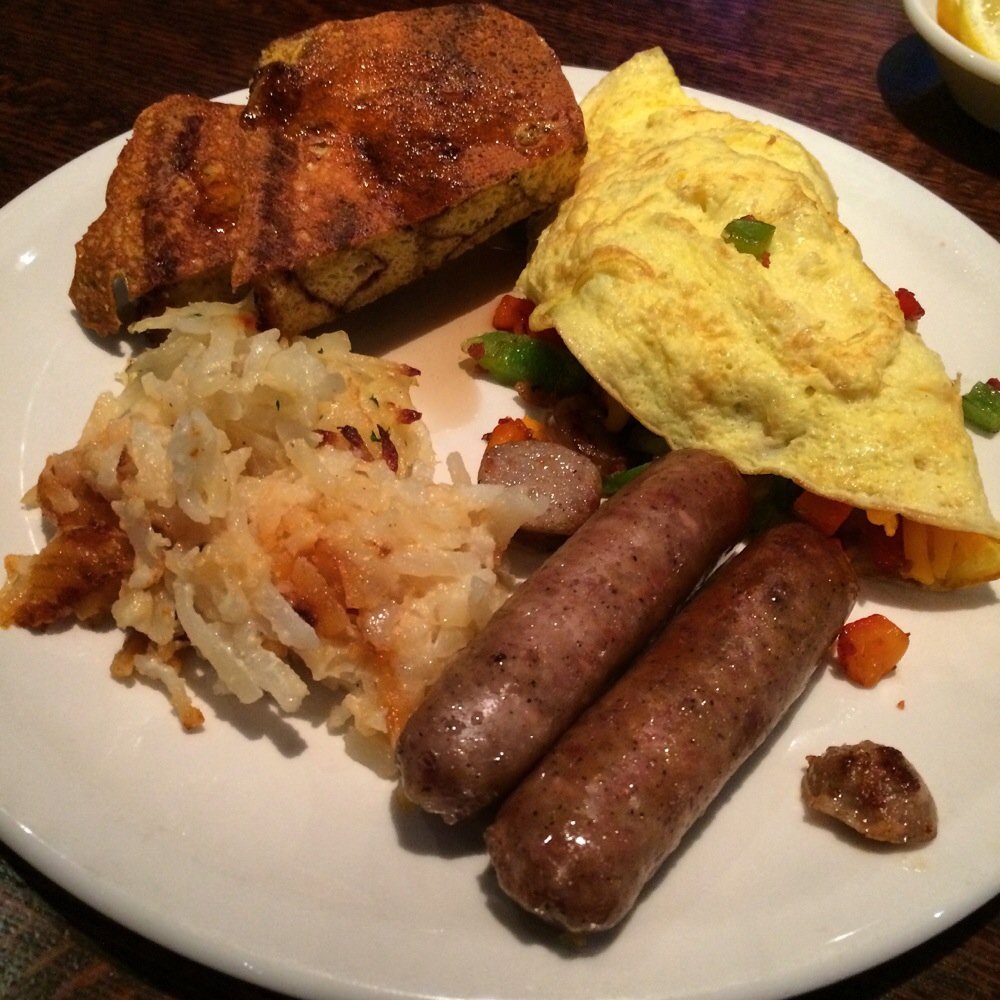 If you're craving a BIG brunch feast, you won't find a better option than Granite City. This huge brunch buffet dishes all the classics like biscuits and gravy, eggs, French toast and a prime rib carving station.
9 AM to 2 PM on Sunday
3809 Coldwater Rd.
Indoor/Outdoor seating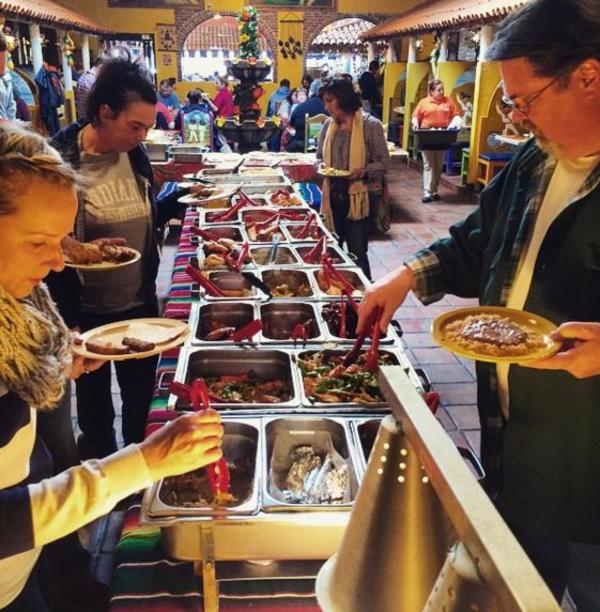 You won't leave Cebollas' brunch hungry, trust us. This big buffet-style setup offers a made-to-order omelet station, all the classic meats, and traditional Mexican burritos and salads.
11 AM to 2:30 PM on Sundays
236 Fernhill Ave.
602 E. Dupont Rd.
5930 W. Jefferson Blvd.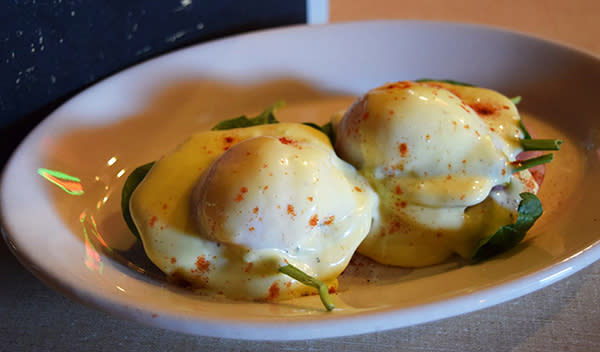 The chefs at Green Frog were inspired to create a classic menu with a unique twist. The heavy eaters want to try the Incredible Hog Sandwich (sausage, egg, spinach), or the loaded potatoes with all the breakfast favorites. The egg benedict is a scrumptious choice too.
10 AM to 2 PM on Sunday
820 Spring St.
Indoor/Outdoor Seating
This popular steakhouse serves up a delicious breakfast buffet on Sundays.
7 AM to 2 PM on Sunday
305 E Washington Center Rd. (inside Ramada Plaza Hotel)
In pure millennial fashion, one of Fort Wayne's newest breweries brings together your favorite food items for a unique, tasty brunching experience. The Dad Bod is a tasty choice (fries with beer cheese, bacon and egg) as well as the Dumpster (fries with gravy, bacon, jalapenos, eggs).
11 AM to 3:30 PM on Saturday and Sunday
2725 Broadway
Fort Wayne's first distillery since Prohibition is now serving brunch on Sundays! Enjoy classics waffles, pastries, eggs benedict and sandwiches. Plus, don't forget to try one of their cocktails featuring their signature spirits.
10:00 AM to 5:00 PM Sundays
21 and older
224 E Wallace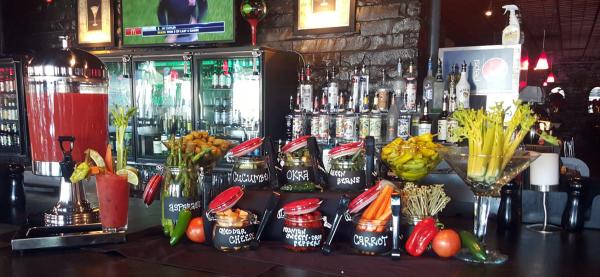 Did someone say Bloody Mary bar? From homemade classics likes eggs and French toast an omelet bar and prime rib, Trolley Bar's brunch features an amazing 75 tasty items. Add on a spicy Bloody Mary, fresh mimosa or cool wine slushie, and your brunch feast is complete.

10 AM to 2 PM on Sunday
2898 E. Dupont Rd.
Indoor seating
Ted's serves a delicious brunch on Sundays with a rotating menu for maximum meal variety. Brunch cocktails are available as well.
10 AM to 2 PM on Sunday
12628 Coldwater Road
Offered on Sundays only, enjoy a full menu of brunch offerings including traditional offerings like pancakes, sausage and combos to wraps and quesadillas, Chop's lunch classics and more.
Sundays 10 AM to 2:00 PM
6421 W Jefferson Blvd.
Seasonal Brunch Options – Call for Details
Your favorite neighborhood bar with a full menu, offers a brunch menu on Sundays in the summer. Grab a seat after a late night dancing at Clyde Theatre or before a morning stroll through Foster Park.
Brunch offered only in the summer
Sundays 11 AM to 10 PM
3516 Broadway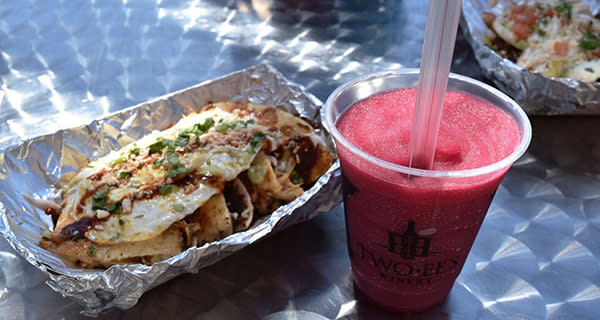 What's better than brunch and wine slushies? After ordering your sweet drink, walk over to the Sol Kitchen Food Truck, who will serve its popular Mexican cuisine, featuring eggs and chorizo tacos, quesadillas and much more.
Noon to 3 PM on Saturday and Sunday
6808 N. US Highway 24
Indoor/Outdoor seating
Did we miss your favorite brunch spot? If so, please contact us at marketing@visitfortwayne.com.