You don't have to be a professional photographer to appreciate the beauty of golden hour sunlight mixed with rich fall colors. Grab your phone or a camera and explore these beloved spots in Fort Wayne, Indiana! 
We asked locals to weigh in on their favorite locations to capture beautiful photos during fall. These 8 places feature delightful autumn colors, perfect for portrait sessions, landscape scenes, or even a fun fall selfie.
Don't forget! When you share your photos on social media, be sure to use the hashtag #MyFortWayne for a chance to be featured on Visit Fort Wayne's social media channels.
Let's dive in.
Top 8 Fall Photo Hotspots in Fort Wayne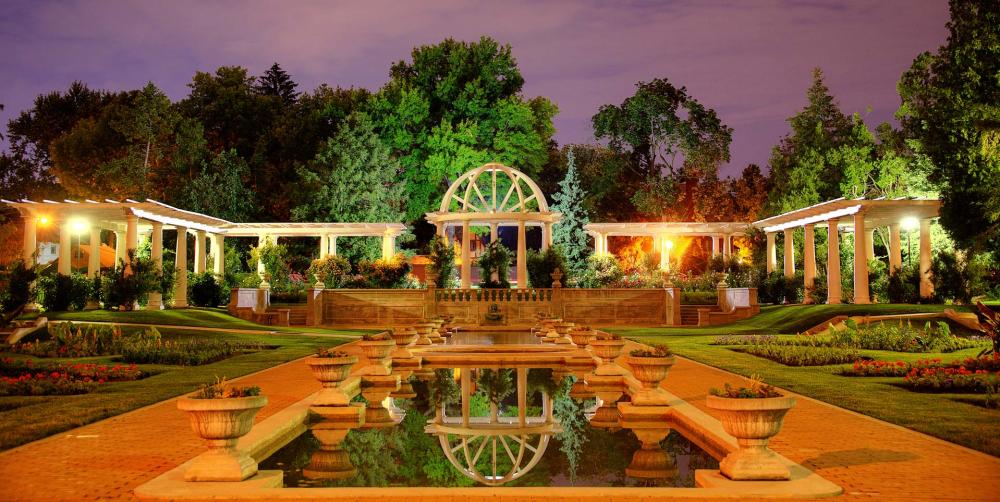 1. Lakeside Park Rose Garden
Lakeside Park is a great spot to catch the colorful skies during a vibrant fall sunset. The highlight of this park? A sunken garden with more than 2,000 rose plants. In addition to being a wonderful place to take photos, you'll understand immediately why this space is also a top venue for outdoor weddings. The park also features a pond with a fountain in the middle, with trees, plants, and a walking path around the outside.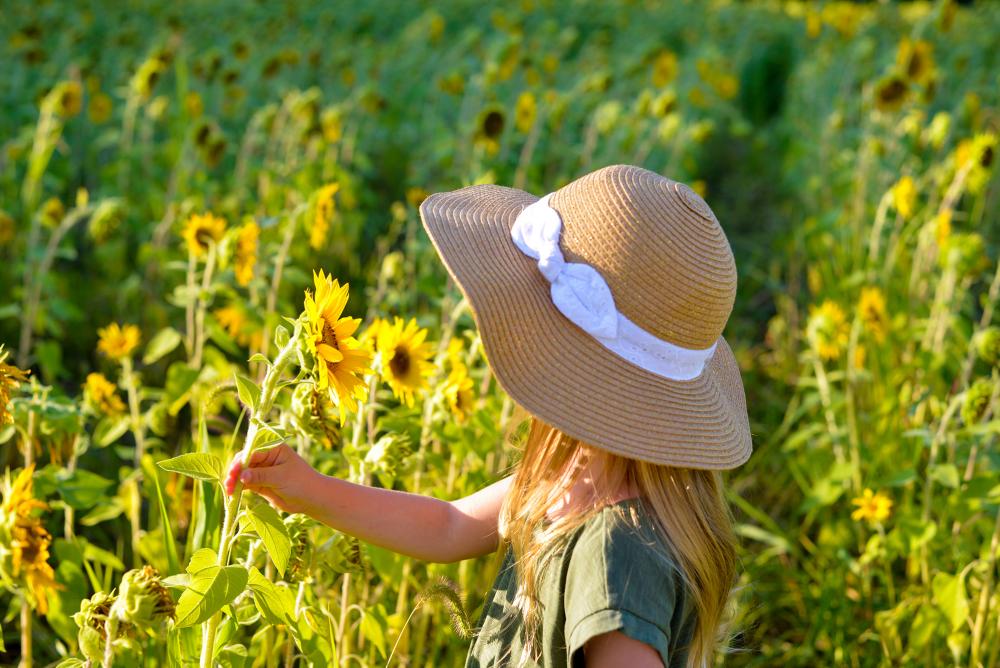 2. Salomon Farm Park
Sunflowers, animals, trails — oh my! Salomon Farm Park provides a great photo backdrop any time of year, but fall offers an extra magical touch. The season kicks off in early September when the sunflowers begin to bloom. Throughout the fall, you can find pumpkins, live animals, and changing leaves along the trails. There are also several barns and a charming covered bridge on the property. NOTE: Professional photographers receiving payment for their photography must purchase a Photographer Pass. Hobbyist photographers do not need a photo pass.
Learn more about Salomon Farm Park's Sunflower U-Pick!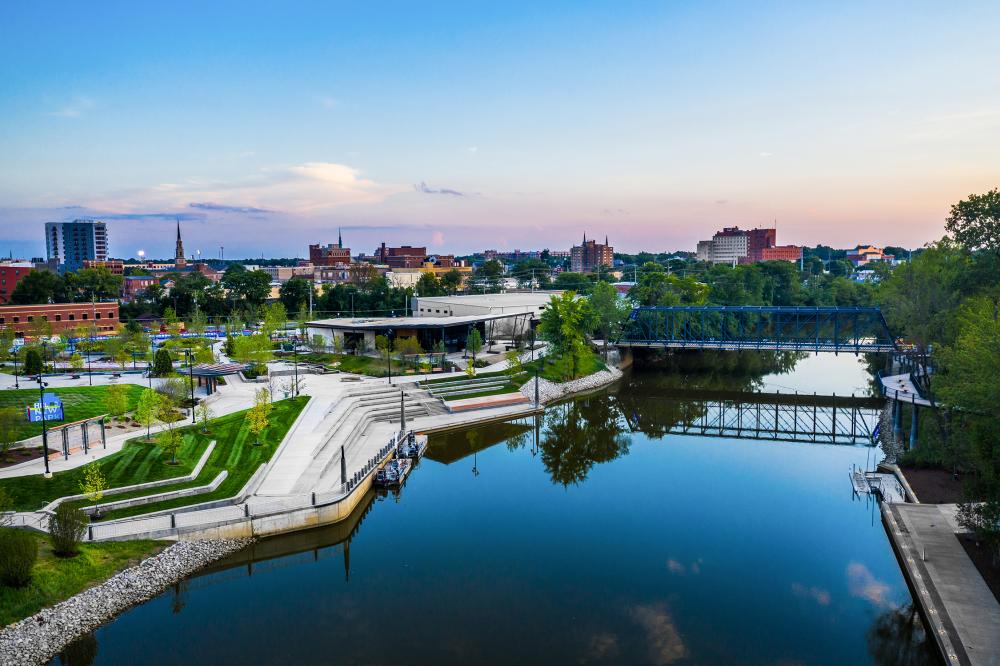 3. Promenade Park
This downtown riverfront park has won the hearts of locals and visitors, with plenty of amazing spots for photos. Capture the downtown Fort Wayne skyline from the Tree Canopy Trail, or use the leading lines of the Wells Street Bridge to make your photos pop. Start exploring Promenade Park to find the best views.

Photo Credit: @tylerwkessler on Instagram
4. Lindenwood Nature Preserve
Just minutes outside of downtown Fort Wayne, Lindenwood Nature Preserve offers 110 acres of fall leaves, 4 hiking trails, and a pond. This park is perfect snapping outdoor adventures and wildlife photos. While you're there, be sure to grab a photo of the trees reflecting off the water!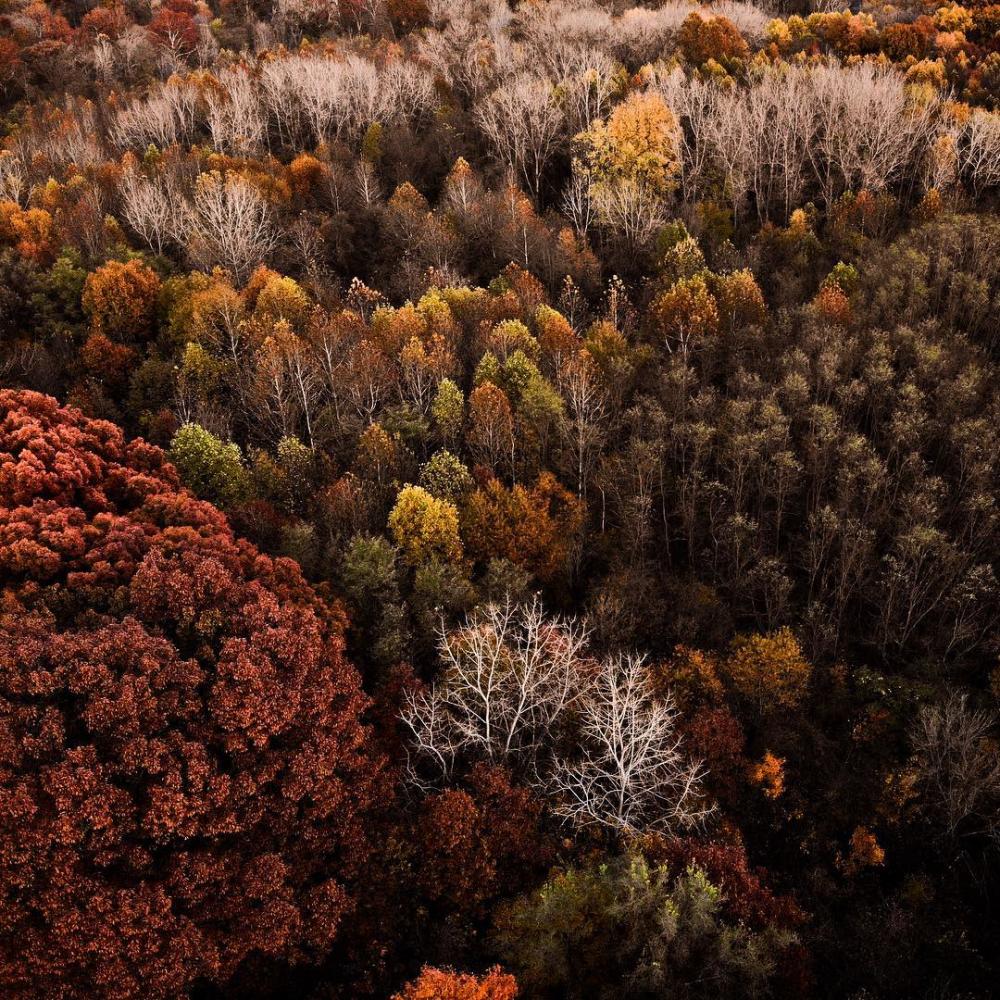 Photo Credit: @thetimothyfoote on Instagram
5. Metea County Park
Featuring 250 acres of natural space, plus five miles of trails, woodlands, wetlands, and a lake, this park sits in the north-central portion of Allen County. Enjoy a peaceful, relaxing atmosphere with a variety of great scenery at Metea Park.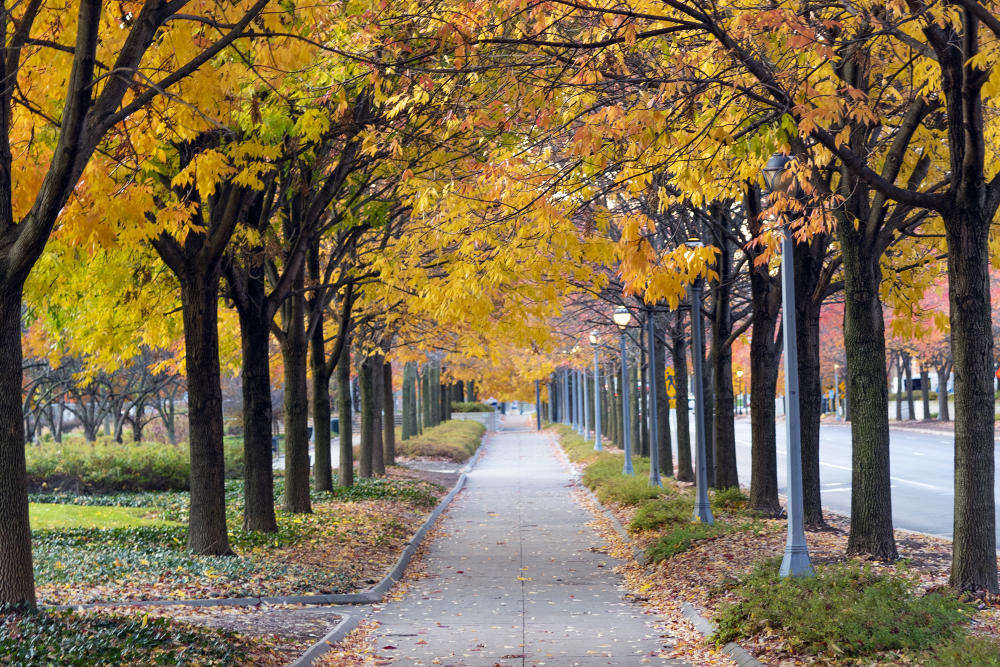 6. Headwaters Park and Footbridge
Another downtown Fort Wayne favorite, Headwaters Park is filled with pathways that make for a variety of neat photo spots. When the leaves turn in October, the gorgeous, vibrant trees line the sidewalk running along Clinton Street! On the east side of the park, there is also a fun footbridge that crosses the St. Marys River and leads over to The Old Fort. The footbridge is perfect for portrait photos, and also offers a great skyline background popping with fall colors.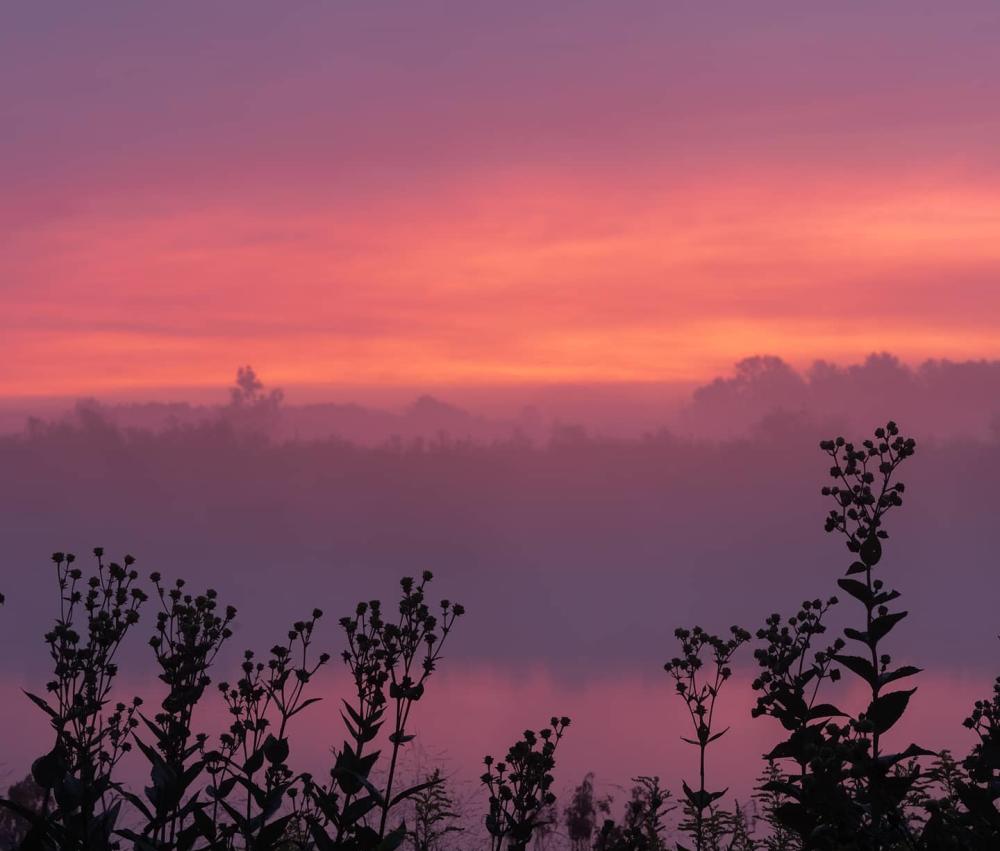 Photo Credit: @arthurgphotography on Instagram
7. Eagle Marsh Nature Preserve
A wetland nature preserve spanning 831 acres, Eagle Marsh invites you to experience plenty of natural views and adventures! The varied habitats include shallow-water wetland, sedge meadow, prairie, mature forest, and young trees. Access these habitats on more than 14 miles of trails. You'll find incredible vantage points for bird and animal spotting, catching beautiful sunrises and sunsets, and taking jaw-dropping outdoor photos. Plan a visit to Eagle Marsh.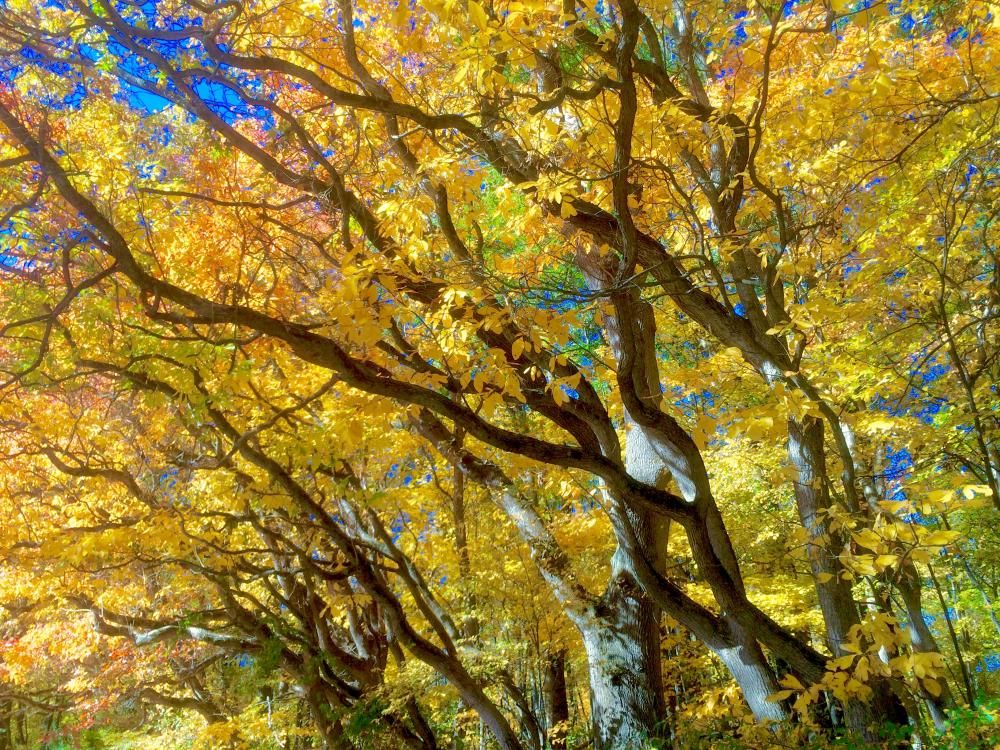 8. Fox Island
Sitting adjacent to Eagle Marsh, this 605-acre park in southwest Allen County provides an amazing backdrop for any fall photos. See the fall trees up close or walk out to the prairie to take in the breathtaking view of the vast forested area bright with seasonal colors. Discover all the offerings at Fox Island, including a doggie beach, hundreds of animal and plant species, and a variety of habitats, from the marsh and wooded sand dunes to the wetland forest and restored prairie.
Looking for more fall sights that are sure to thrill? Check out this guide to the Best Fall Foliage in Fort Wayne, Indiana.