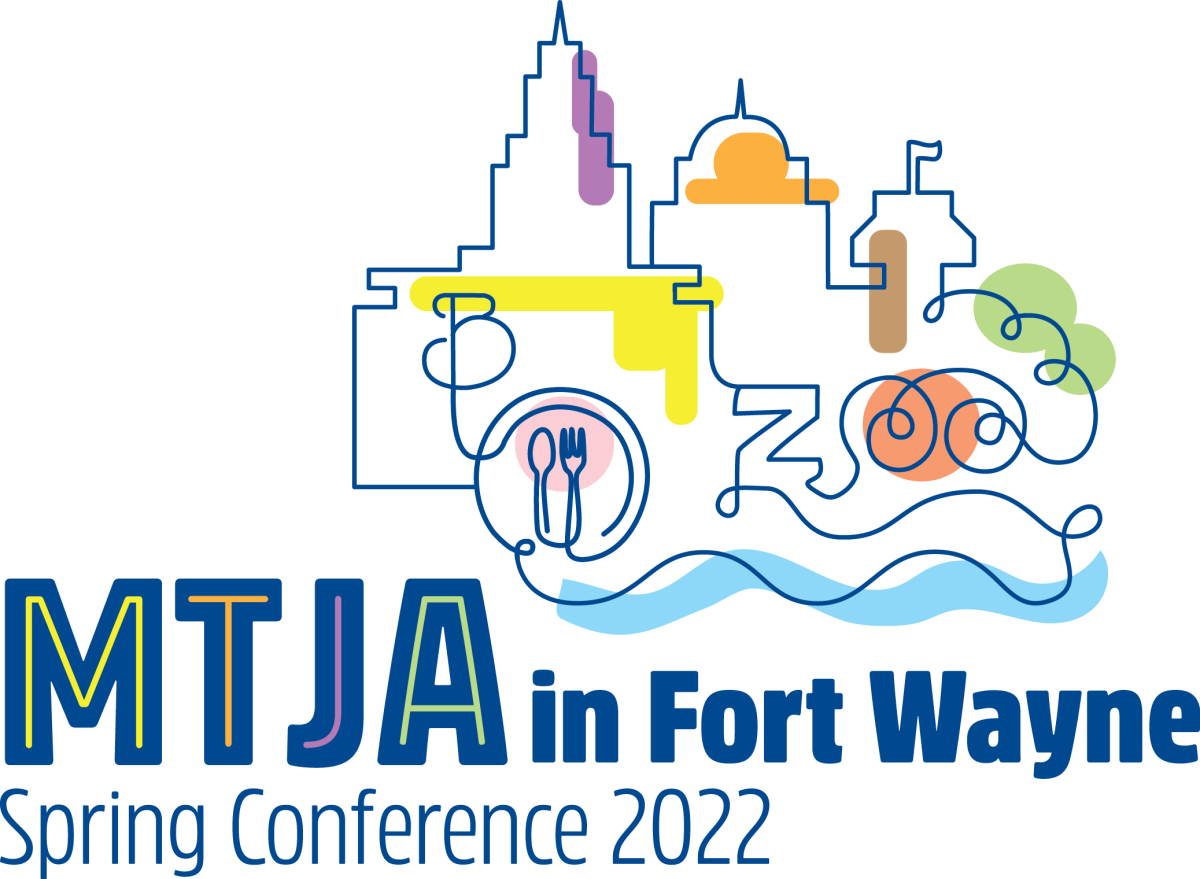 Travel Journalists in Fort Wayne
Visit Fort Wayne is delighted to host the 2022 Midwest Travel Journalists Association's 2022 Spring Conference!
We will be hosting 40 - 60 writers, guests, and PR professionals from other Midwest cities, in Fort Wayne this April 29 - May 3, 2022. This is a tremendous opportunity to tell our community's story, and will result in media coverage for Fort Wayne and NE Indiana.
During those five days, we have the opportunity to host multiple dinners, site tours, and special events. These are opportunities to tell the many stories of our community. It's opportunities such as this that have landed Fort Wayne in Fodor's Travel Guide, the Chicago Tribune, USA Today, and more. 
The Midwest Travel Journalists Association Inc. is a NFP organization for professional travel journalists and destination marketing representatives. Membership includes award-winning travel writers, editors, columnists, photojournalists, reporters, broadcasters, book authors, bloggers, and online media producers.
MTJA members are based in 13 Midwestern states, but their assignments take them across the United States and around the world. They work in both traditional print and electronic media for a wide audience of readers, viewers and listeners. Members network by attending spring and fall conferences each year that result in story generation and valuable exposure for host sites and we were delighted to be chosen as the Spring 2022 destination.
Learn more about the conference here.
---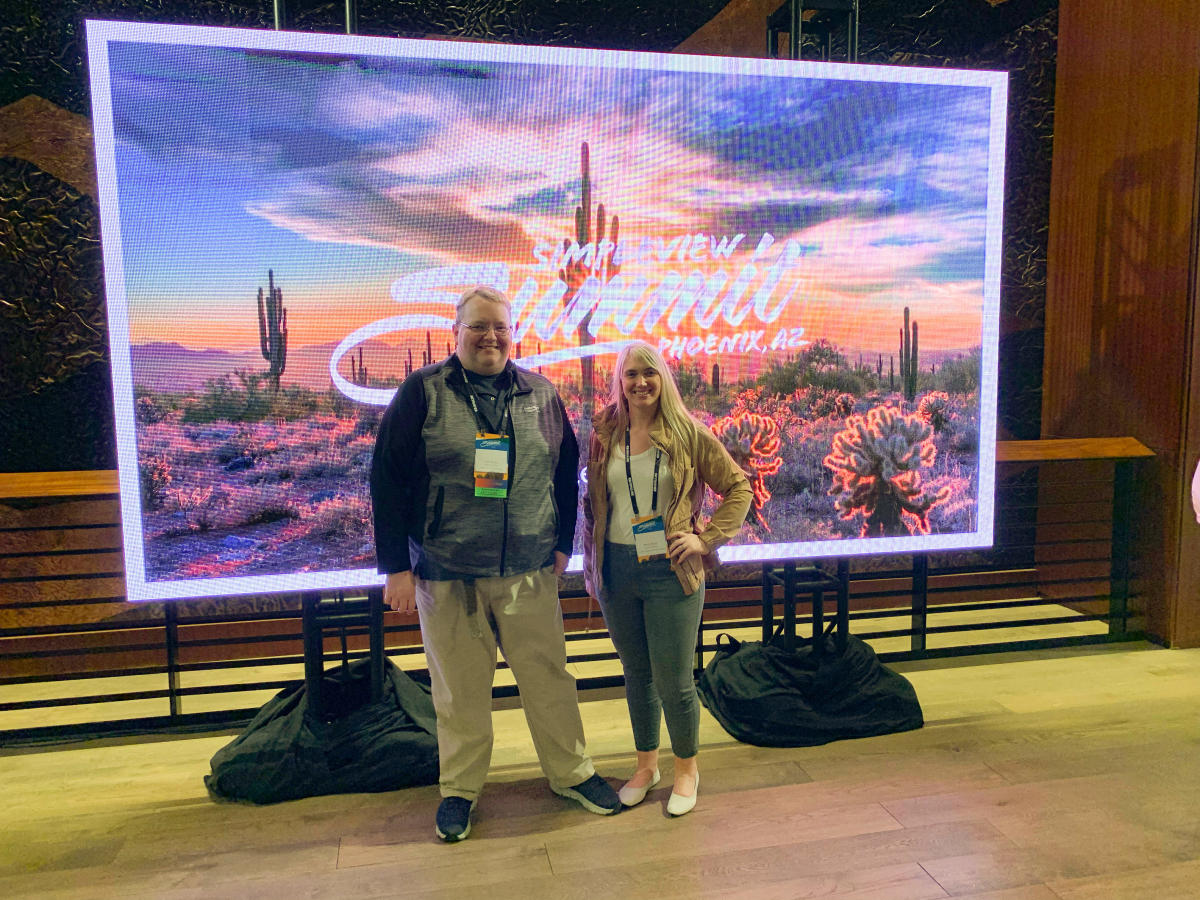 Visit Fort Wayne at Simpleview Summit 2022
Tom Boyer, Digital Marketing Manager, and Emily Stuck, Director of Member and Partner Services, attended the Simpleview Summit this month in Phoenix, Arizona.
Simpleview is the premier database and website software provider for Convention and Visitors Bureaus and Destination Marketing Organizations around the world. This year featured more than 800 industry professionals attending.
Emily and Tom were busy with hours of professional development sessions and updates on the Tourism and Destination Marketing Industry from peers and experts. They both returned from the conference energized and eager to implement the latest insights and expertise at Visit Fort Wayne.
---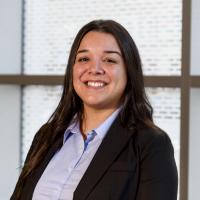 Visit Fort Wayne at SportsETA 2022
Jazmin Zavala, Group Sales Manager of Sports at Visit Fort Wayne, is attending SportsETA in Fort Worth, Texas. May 2 - 5.
While at the conference, Jazmin will meet one-on-one with more than 30 sports tournament planners to present customized proposals, positioning Fort Wayne as a host destination for future tournaments.
Jazmin will present the diversity of Fort Wayne venues to leaders from organizations such as USA BMX, USA Softball, United Soccer League, USA Field Hockey, MYHockey Tournaments, and more.
---

Visitors Center Begins Summer Hours
Beginning Saturday, April 30, the Fort Wayne Visitors Center will be open on Saturdays! Effective April – September, this additional day allows the Visitors Center to assist the influx of visitors during the warmer months. Stop in during open hours to learn more about all there is to see and do in Fort Wayne.
Visitors Center Summer Hours:
Monday: 9:30am – 5pm
Tuesday – Friday: 8am – 5pm
Saturday: 9am – 4pm
---

Visit Fort Wayne Video Creator Search
Visit Fort Wayne is looking to partner with a local content creator on a series of social media videos in 2022!
The goal of this collaboration is to showcase Fort Wayne as a visitor destination in quick (think TikTok and Reels style) videos created for social media. The videos will share Fort Wayne with potential visitors from a local's perspective — celebrating the best experiences and flavors, the hidden gems, and the creative culture that await in our community. This creator will provide an insider guide to Fort Wayne as a vibrant, inclusive, exciting destination through videos shared on Visit Fort Wayne's social media platforms.
We're accepting entries through May 8th.
If you or someone you know loves Fort Wayne and would be a great fit, APPLY HERE!
---