About Visit Fort Wayne
Our Mission
Visit Fort Wayne, The Fort Wayne/Allen County Convention and Visitors Bureau, is the nonprofit organization whose purpose is to expand Fort Wayne's economy by attracting convention and leisure visitors. Each year, millions of dollars from visitor spending generate increased commerce, sustained jobs and enhancement of Fort Wayne's image.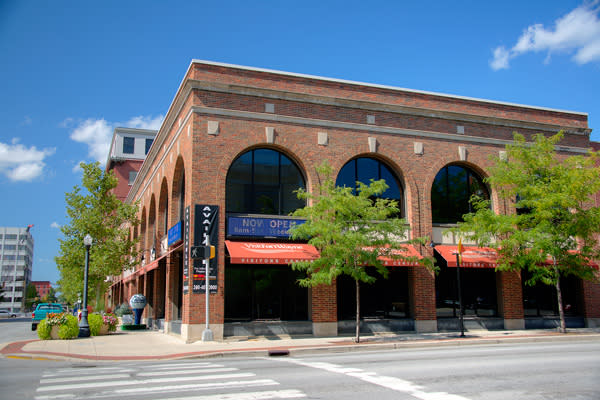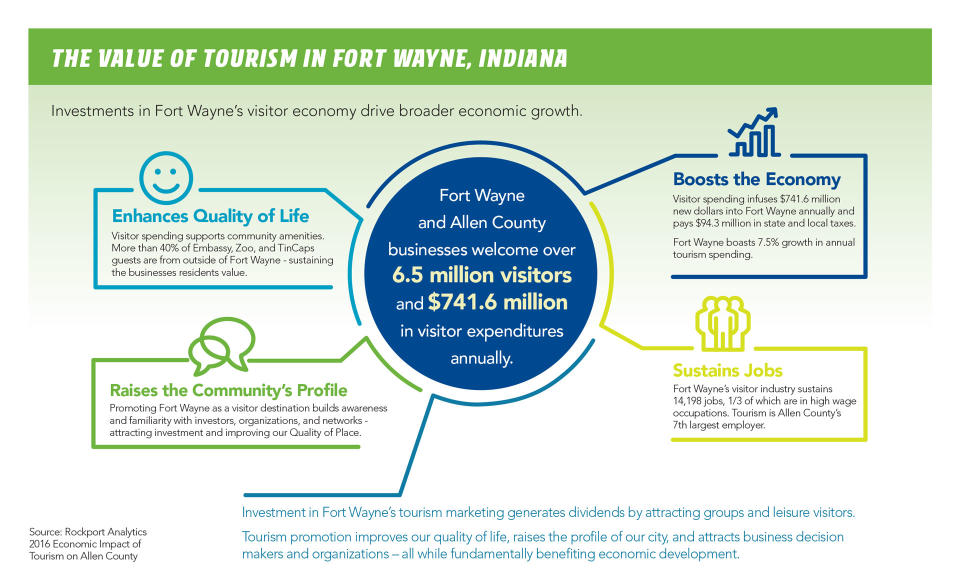 The Impact of Visitors on Fort Wayne's Economy
Each year, Fort Wayne and Allen County welcome more than 6.5 million visitors to experience our exceptional attractions, festivals, arts, parks, and events around the city. Visitors directly spend an estimated $741 million in food, lodging, retail and entertainment purchases. Tourism generates $94.3 million in local tax revenue, which can be used for local schools, roads, housing and hospitals. Additionally, 86 cents of every dollar spent by visitors stays in Allen County, one of the highest totals in Indiana.
The tourism industry affects economic development and job creation. Tourism employment in Fort Wayne and Allen County sustains and retains 14,198 jobs with over $376 million in paid wages and salaries and wages to tourism industry employees.
Become a Partner

Visit Fort Wayne is charged with marketing Fort Wayne regionally and national as a premier leisure, meetings and tournament destination. By becoming an industry partner, you become a part the city's premiere marketing entity! Visit Fort Wayne is the only organization devoted to bringing convention and tourism generated dollars to our community and to your business.
A partnership with Visit Fort Wayne means that your business is referred to thousands of customers who contact us for information about Fort Wayne. Becoming an industry partner is a great way to make sure your business remains visible to the area's visitors and to keep yourself informed on what's happening in the local travel and tourism industry. And now, the F.O.R.T. resource tool makes our partnership even easier!
Contact us now to begin our partnership.
Advertising Opportunities
Contact us now for current opportunities.
Stay connected with our newsletter!