Northeast Indiana residents are happy to say goodbye to the gray skies of winter and welcome spring with one of Fort Wayne's most-anticipated annual events: the opening of the Fort Wayne Children's Zoo. 
New visitors as well as zoo veterans are always curious to know what is new at the zoo for the new season — the 59th!
New at The Fort Wayne Children's Zoo in 2023
Asian Trek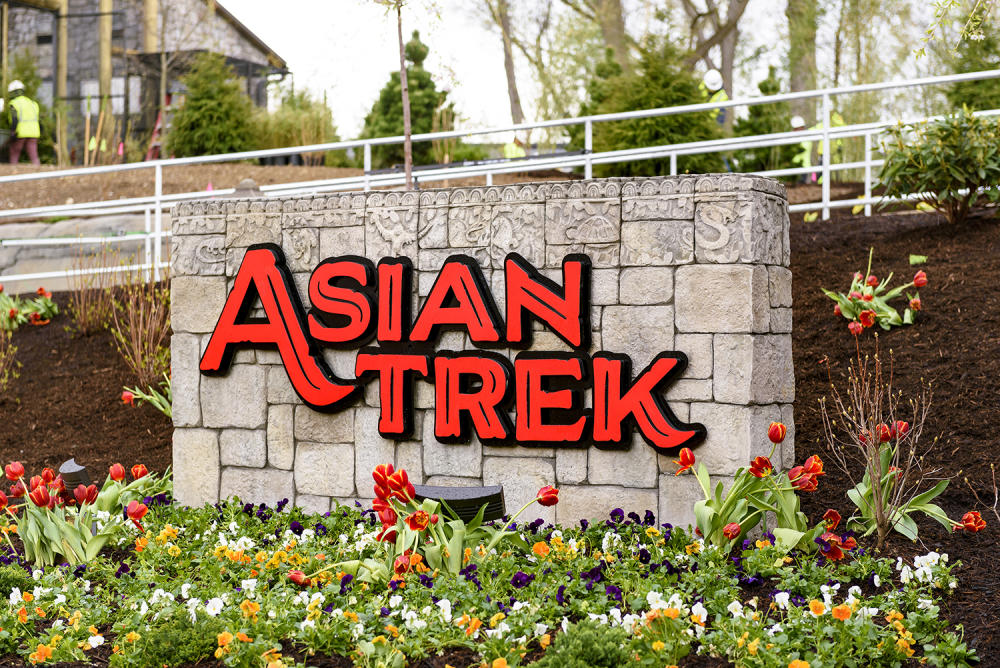 Animals native to Asia will take center stage this year with a new Asian Trek area in the zoo. Asian Trek will expand one of the zoo's oldest areas, the Indonesian Rain Forest, which opened in 1994. You will pass through the Asian area on your way to the Indonesian Rain Forest exhibit. Red Panda Ridge will be the first new and/or reimagined exhibit in the Asian Trek area, expected to open Memorial Day weekend. You'll be able to see construction on this new exhibit if you visit this spring. In addition to red pandas, you can also see a muntjac (Asian deer) and various Asian birds. The area is expected to grow with additional exhibits in the years to come.

Exciting Updates to Tiger Forest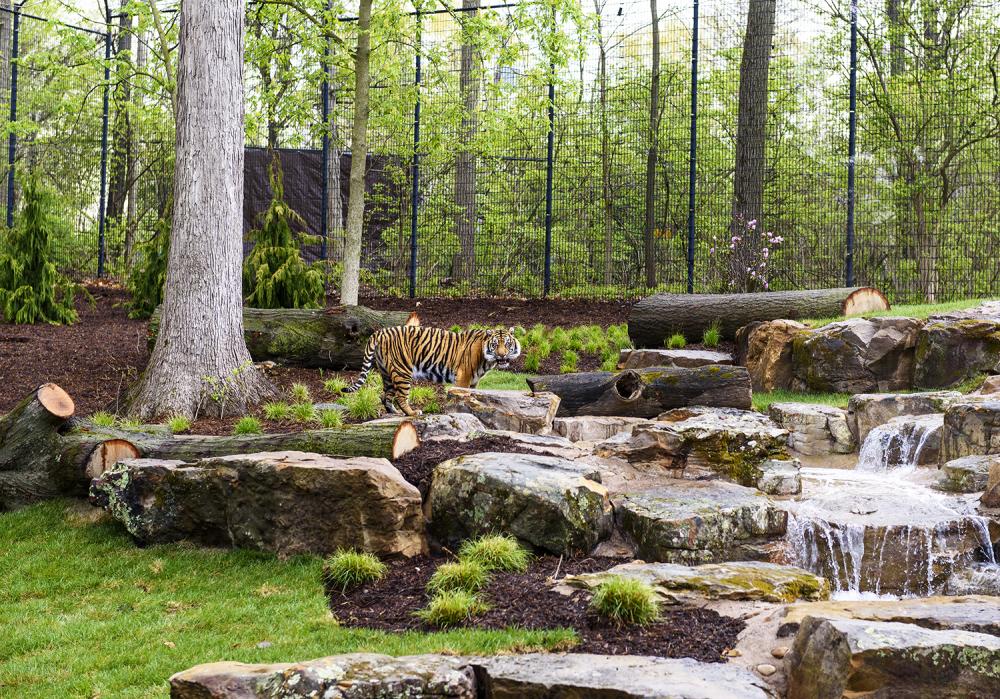 Look for renovations in Tiger Forest when you visit. There's a new water feature there with a deeper pool, along with a patio "catio" designed specifically with Sumatran tigers Bugara and Indah in mind. With these updates, zookeepers hope to offer the tiger siblings more opportunities for submerging in water, scent marking, and chewing on grass. Check out new interactive activities for kids in the Tiger Hut as well!
Chicken Feedings
Your kids love feeding the giraffes and goats at the zoo — how about chickens? You'll have that opportunity this year with a new animal feeding experience located in the Indiana Family Farm area. Daily at 10 am, noon, and 2 pm, guests can feed the flock of chickens for a $1 digital ticket.
For up-close looks and learning about many animals, take advantage of the Animal Chats happening throughout the zoo. With 70 each week, you're sure to be able to catch a few. View the schedule at the zoo entrance or online.
New Evening Event: Rock & Roar
Adults enjoy the zoo, too! This year the zoo will host four Rock & Roar events for adults 21+, featuring a variety of local bands. You can enjoy a craft beverage from Hop River Brewing Company, stroll through your favorite portions of the zoo, and enjoy live music played in the Australian plaza. Specialty menu items will be available. The best part? Your ticket price even includes rides!
MUSIC LINEUP:
June 29 — Casual Friday
July 13 — Decade Divide
July 27 — The Debutants
August 10 — JacksonVibe
Rock & Roar events are 6-9 pm, with advance tickets at just $20, and day-of tickets at $25.
Find details on the zoo's events page.
Expanded Birthday Party Options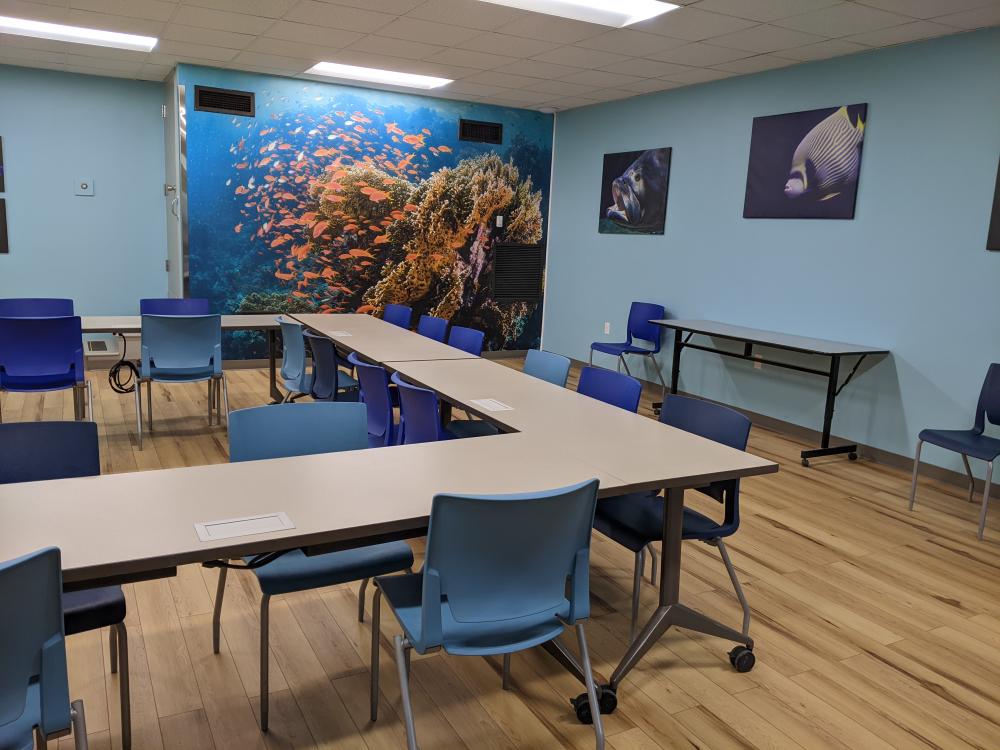 Birthday parties at the zoo have been very popular since returning last year after a nearly ten-year hiatus. New this year, there's another option for parties: the new Sea Lab room in the Reef Aquarium. This would be a great party venue for budding marine biologists. Guests at parties hosted here will even enjoy a private tour of the zoo's aquarium.
The Jungle Party room, located in the heart of the Indonesian Rain Forest, is still available as well. Just bring your guests and gifts, and zoo staff handles the rest — from setup to cleanup. The zoo can cater your party with pizza and drinks, too.
Learn more about birthday party packages at the zoo!
Opening Day
Plan to attend the zoo's Opening Day on Saturday, April 22, for some special events!
Festivities begin at 8:30 a.m. with a DJ in the zoo plaza.
The zoo officially opens at 9 a.m. with a ribbon-cutting ceremony and a local children's choir singing.
You can relax and enjoy a beverage from the Peacock Cafe, which opens early that day for purchases.
The Basics
Opening day for the 2023 season will be Saturday, April 22, beginning at 9 a.m.
3411 Sherman Blvd.
Fort Wayne, IN 46808
Hours 9-5 daily; 9-6 summer (May through July)
Admission:
General admission (ages 13+): $18
Child (ages 2-12): $14
Babies under 2: free