Sometimes, the best part of travel can be the creative comforts of your hotel room. Fort Wayne, Indiana has a variety of fun and cozy options to make sure your stay in northeast Indiana will make you excited to return!
The next time you turn to Fort Wayne, Indiana, for business or pleasure, check out one of these out-of-the-box hotel rooms.
The 5 Most Unique Hotel Rooms in Fort Wayne, Indiana
The Bradley Hotel
204 W Main St
Opened in July of 2021, The Bradley Hotel is the newest addition to the city. The Bradley is a boutique hotel created as a collaboration between Barbara Bradley Baekgaard, co-founder of the iconic lifestyle brand -- Vera Bradley, and Provenance Hotels, an Oregon based boutique hotel company. The Bradley set out to be a true reflection of Fort Wayne -- the city that it calls home! When guests enter the doors of The Bradley they are immersed into the spirit of creativity and community. Barbara aspired to combine her deep passions for design and travel.
The hotel features Deluxe Rooms (278-303 sq ft), Premier Rooms (278 sq ft), Corner King Suites (625 sq ft), Balcony King Suites (522 sq ft), and Premier King Suites (637 sq ft). A few notable features include the exquisite design work in every room, walk in showers, balcony with patio furniture and a marvelous view, free same day laundry/dry cleaning (with certain rooms), 24-hour room service and fitness center, and ADA compliant rooms upon request. The hotel also features three meeting rooms.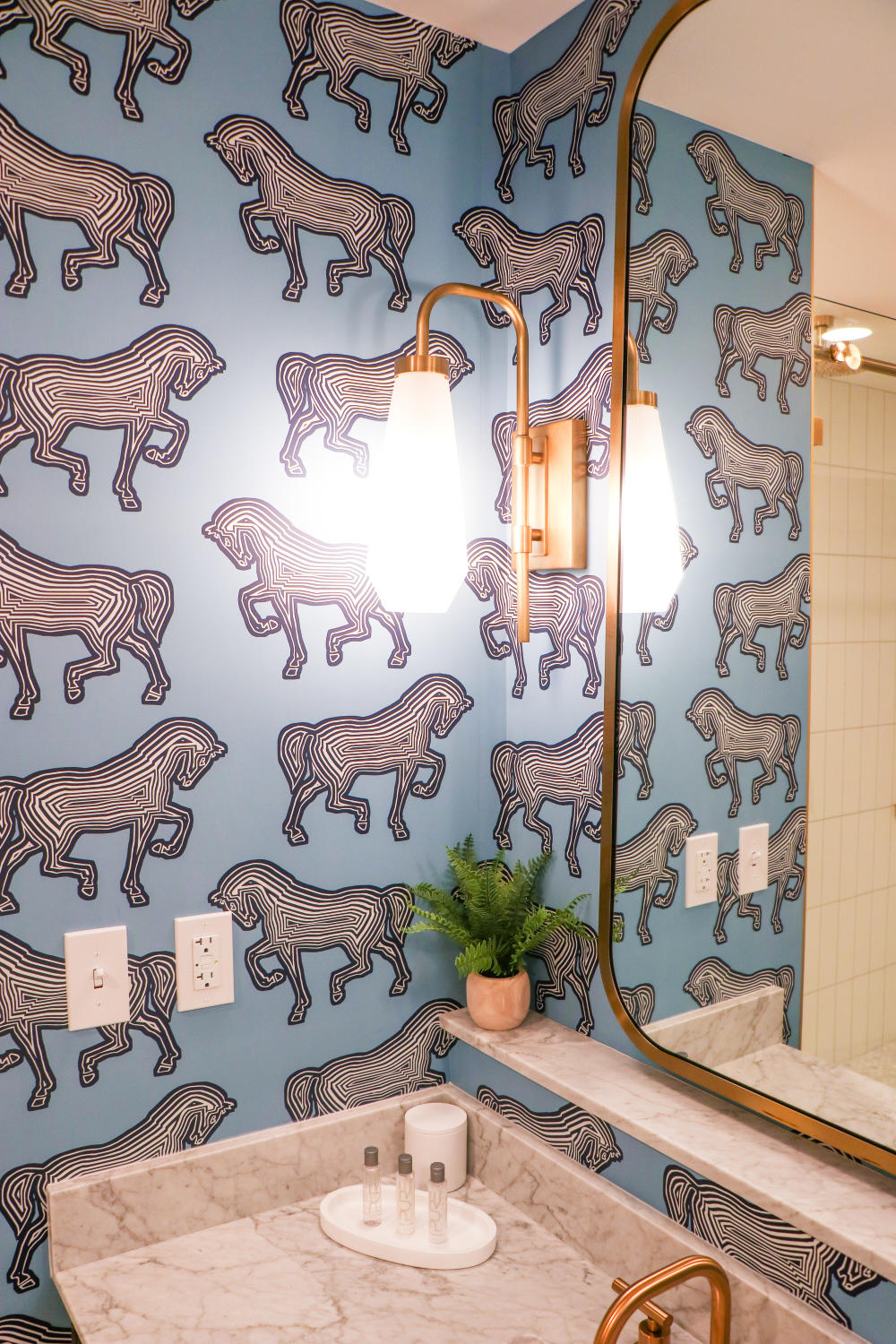 Additionally, all the suites were personally designed by Barbara Bradley Baekgaard or Katy Durant, CEO of Provenance Hotels. There are a total of nine suites in The Bradley. Take an adventure in the Western themed rooms designed by Durant or enjoy artistically refined relaxation in the suites that Baekgaard designed. All the suites are named after cities in Indiana. 
The Bradley Hotel also sits conveniently next to The Landing and Promenade Park in downtown Fort Wayne. You can't forget about the lovely birds-eye-view of downtown that you can get while on the Birdie's rooftop patio.

Tru by Hilton
5345 Distribution Drive
Tru by Hilton's ADA-compliant rooms assure that travelers with all abilities can stay in ease and comfort, including all-wood floors and larger spacing for easy movement. Tru has King or Queen (both 231 sq ft) rooms that are more than capable of filling your need for a cozy, comfortable home-away-from-home. With Serta mattresses and Suite Dreams(R) bedding you're sure to sleep like a baby. 
It is worth mentioning that Tru by Hilton has great work, collaboration and hangout spaces for its guest. The hotel takes pride in their business center amenity. Wake up to free build-your-own breakfast and take advantage of the 24/7 market.  
Holiday Inn Express & Suites
5915 Ellison Road
For all-around comfort, you can't go wrong with the Holiday Inn Express & Suites, which lets you choose a firm or soft pillow, offers at least five USB ports throughout their hotel rooms, has newly remodeled, oversized rooms with welcoming lighting above the headboard and TV, and boasts award-winning service.

Holiday Inn at Purdue Fort Wayne
4111 Paul Shaffer Drive
At the Holiday Inn at Purdue Fort Wayne, the family suites are huge — 650 square feet — and perfect for families that need some extra space for the kids. We've got two words for you: bunk beds. This hotel is geared toward families or anyone who wants some extra space to spread out.
Home2 Suites by Hilton
10650 Diebold Rd
Just off of I-69 and a mile from Parkview's corporate office and north medical campus, Home2 Suites by Hilton has plenty of options for spacious suites and premium regular sized rooms. Full of bright colors and unique flares, Hilton2 has got you covered if you are looking for an accommodating hotel with plenty of special amenities. With most hotels coming with a full kitchen and seating area, there is plenty of room to settle in and make it feel like home. There are plenty of features that make working from a hotel more than manageable 
Home 2 Suites by Hilton is also an accessible hotel and has many features to aid to every visitor. 
Browse Hotel Package Offerings!
Plus, there are more than 150 unique lodgings available through Fort Wayne area Airbnb's.
On your next visit to Fort Wayne, Indiana, be sure to ask for one of these unique rooms to make the most of your getaway!
This post was originally posted in August of 2019 and has been updated.