Ooey gooey chocolate, crisp edges, and soft centers….nothing is better than a warm cookie straight from the oven in my opinion! To celebrate the joyous occasion of National Cookie Day, discover some of the best cookies Fort Wayne, Indiana has to offer! 
The Best Cookies in Fort Wayne, Indiana

From delectable oatmeal chocolate chip cookies, double chocolate chip, and snickerdoodles to specialty favorites like double chocolate chip mint, Cookie Cottage is a cookie lover's heaven!  In their new location, pick out a dozen or two. The only hard part is deciding what flavors!
620 W Washington Center Rd. | (260) 471-6678
Conjure coffee may not have cookies always available on their menu, but their macarons are some of the best in the city! These sweet morsels of cookies are soft in the center and they come in a variety of delectable flavors like raspberry chocolate from Hetty Arts Pastry!
701 Columbia Ave. | (260) 422-7770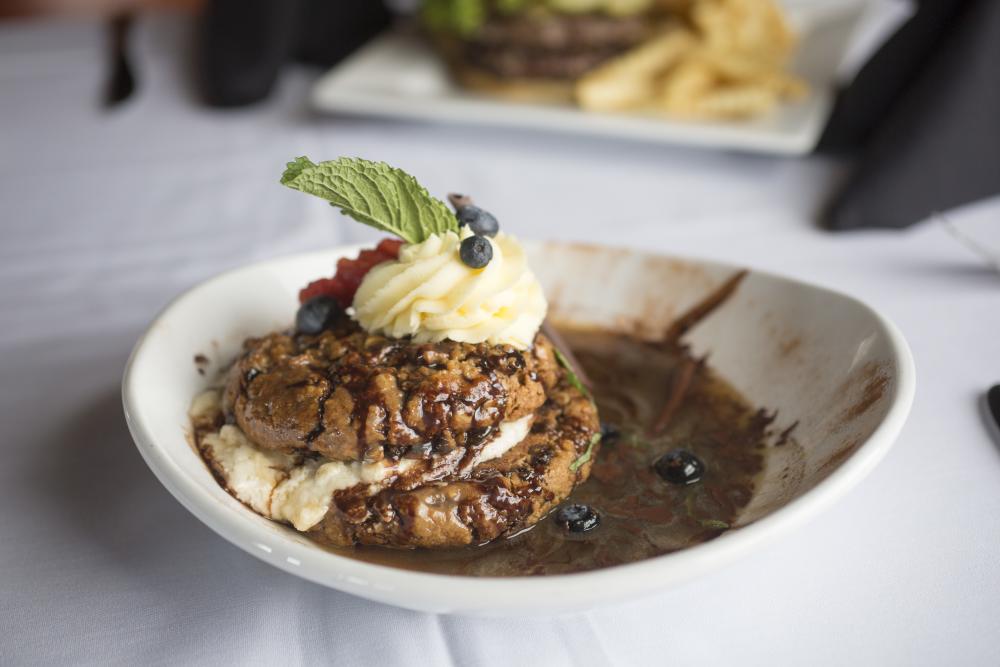 Cookies for dessert, yes, please! At Club Soda, make sure you save room for the oatmeal raisin cookie sandwich. Although oatmeal raisin is not my go-to cookie, this dessert is amazing. Two cookies sandwiching cream cheese filling, and all covered in delectable chocolate sauce. And, of course, don't forget to order it with a scoop of vanilla ice cream on the side.
235 E Superior St. | (260) 426-3442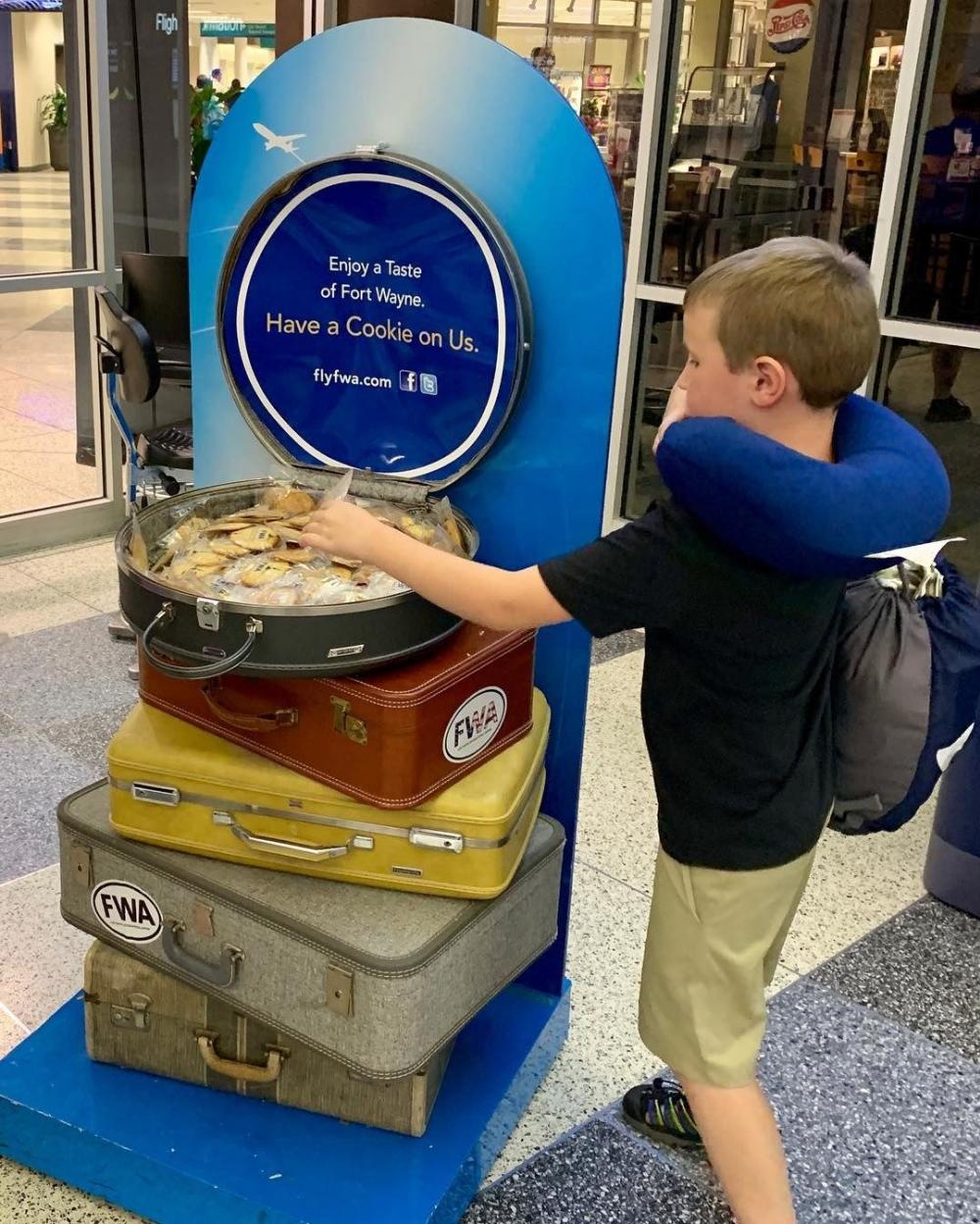 @amykristaminnich on Instagram
The Fort Wayne International Airport wins the best hospitality for their sweet "Welcome Home" cookies. From getting home on a late-night flight or being welcomed by their greeters, make sure you don't miss the opportunity to snag a package of cookies on your way to baggage claim!
3801 W Ferguson Rd. | (260) 747-4146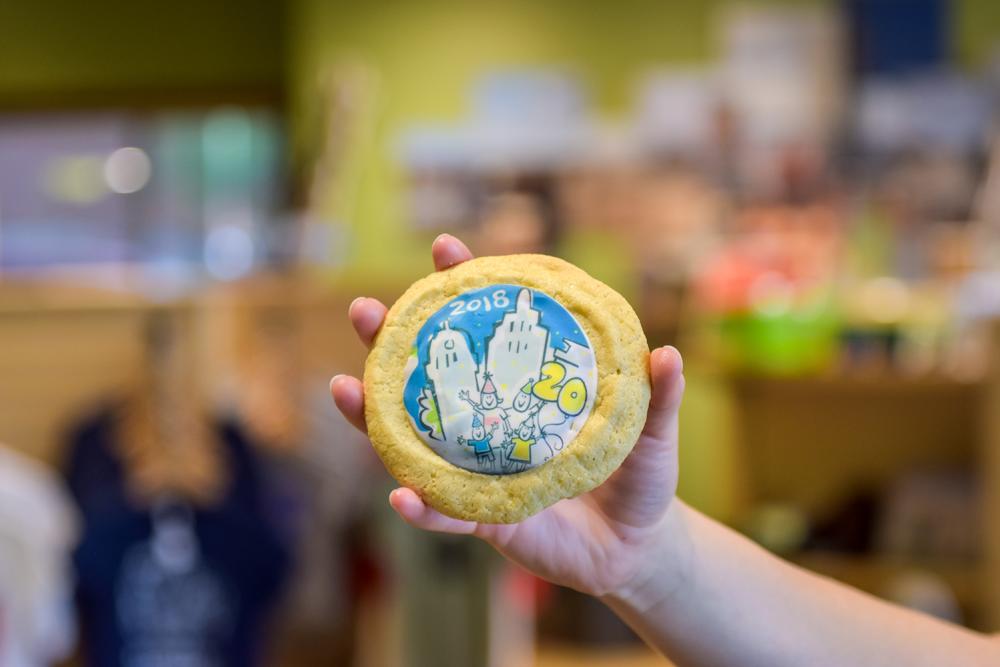 Don Hall's Takes the Cakes is a Fort Wayne classic for cakes. They have some of the best German Chocolate Cakes, but they also make some great cookies that you can even personalize. During the 2018 Be A Tourist in Your Own Hometown, the Fort Wayne Visitors Center celebrated the 20th Anniversary of the event by providing free frosted sugar cookies from Hall's Takes the Cake, and they were the perfect addition! 
1313 W Washington Center Rd. | (260) 747-0767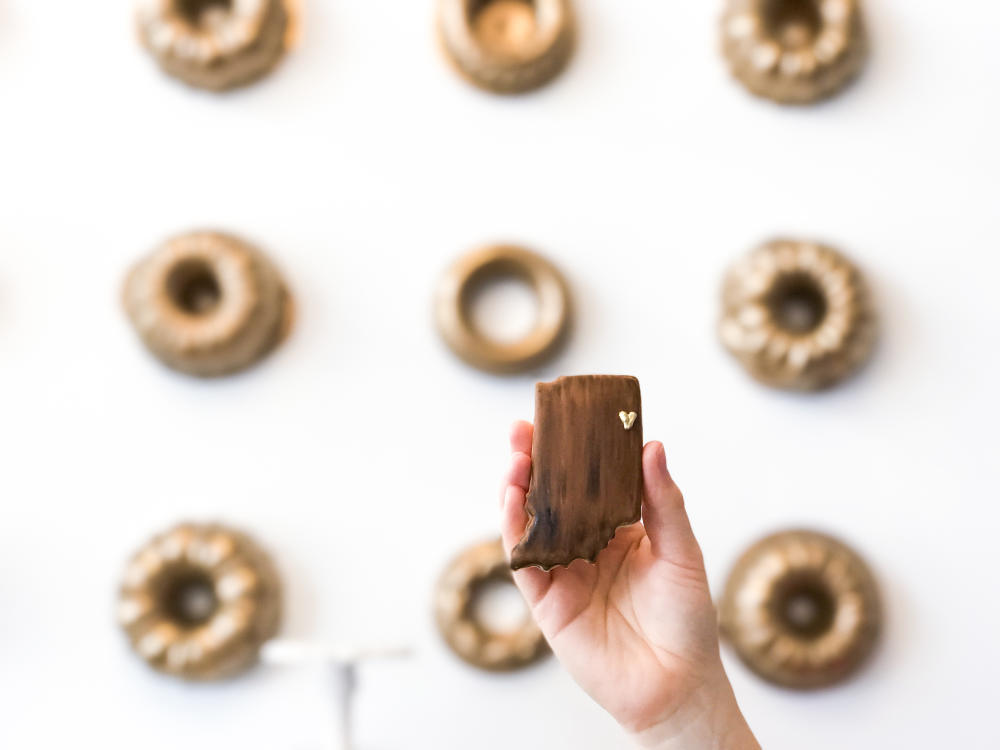 Located on Broadway in Downtown Fort Wayne, Sassie Cakes is a great specialty bakery that offers a variety of baked goods like cupcakes, cakes, custom cookie shapes, and edible cookie dough!  Order one scoop or a couple scoops in a cup or a cone, and you can safely enjoy the best part of baking cookies without all of the mess. Flavors change daily, which is all the more reason to come back.
1014 Broadway | (260) 478-8973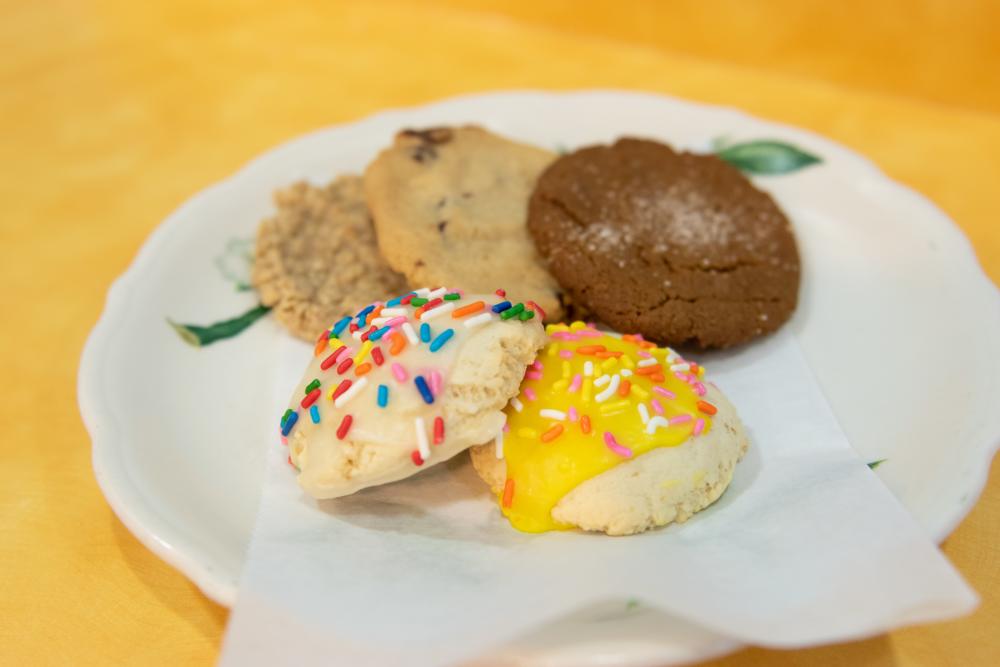 Honorable Mentions
Now, these cookie destinations are not on the honorable mentions because they're less than any prior cookies mentioned, but because I have not had a chance to properly try these cookies. They're still all worthy of National Cookie Day though!
Bragg A Lot Sweets & Drinks
New on the scene in Fort Wayne is Bragg A Lot Sweets & Drinks! In addition to their regular and gourmet cookies, diners rave about their hot cocoa bombs, cheesecakes (and cheesecake bites!), cakes, and other sweet treats. Stay updated on new and daily menu items in their Facebook group.
1415 E State Blvd. | (260) 702-0144
If you're north of downtown Fort Wayne, make a stop in at Courtney's Bakery on Coldwater Road. Courtney's has some of the best cakes and cupcakes in town, but they also tout cookies and macarons on their menu!
7773 Coldwater Rd. | (260) 338-2688
If you're exploring downtown, Zinnia's Bakehouse is the perfect stop for a sweet treat. From muffins, cakes, and beignets on Saturdays, Zinnia's has a lot to offer! 
236 E Wayne St. | (260) 483-4765
This blog was originally published in November 2018 and has been updated.