Spooky season has arrived in Fort Wayne, Indiana! Do you love a good ghost story? Are you a self-proclaimed horror nerd? Read on, if you dare, to see how Fort Wayne is turning up the scare factor this October. 
Before we begin, please note that some events below may not be suitable for all ages. 
Can't-Miss Fort Wayne Events for Horror Lovers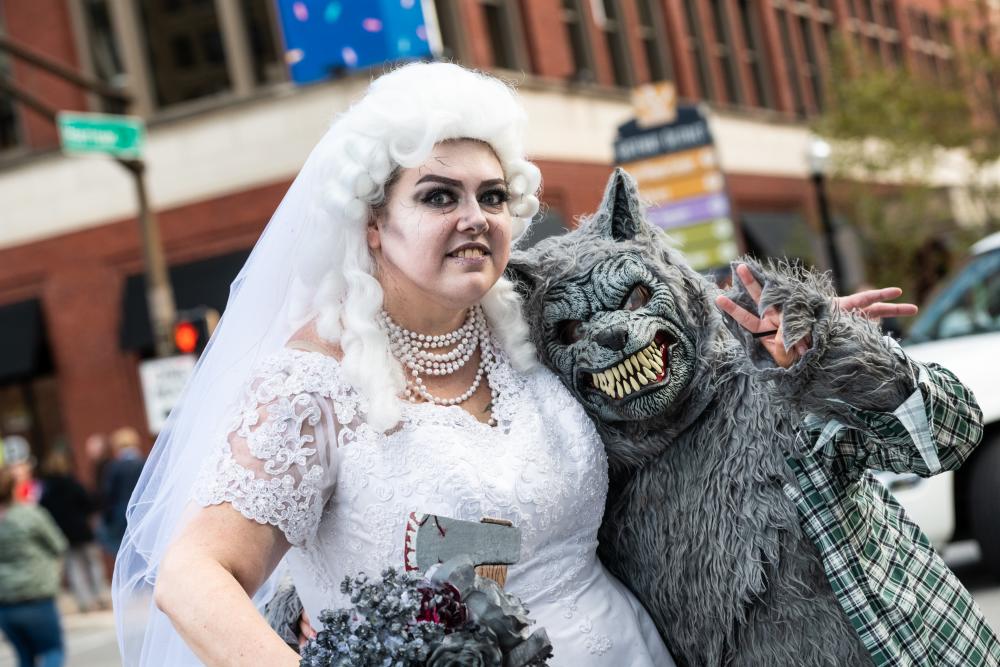 Pictured: Fright Night participants dressed for the Zombie Walk
Fright Night
October 15
It's a night when ghosts and goblins are free to roam the streets of Fort Wayne! Fright Night offers a day full of all-ages Halloween activities downtown, but some events are especially scary. You'll want to break out your costume for the main event: The Zombie Walk! It's a literal parade of monsters weaving through downtown.
Additional Fright Night events in the horror genre include:
Fright Night Lantern Tours — Tour the Old Fort at night! Historic interpreters will present the Old Fort as it was in the early 1800s, complete with resident ghosts and a Headless Horseman.
Murder! Mystery! Mayhem! Walking Tours — Not for the faint of heart. Discover Fort Wayne's dark and bloody past in the streets we now know as downtown
Walk with the Spirits of the Past — With a neighborhood as old and historic as West Central, you know there are plenty of great ghost stories to go around. Walk and listen...if you dare! 
Haunted Bus Tour on Fright Night — Take one of three spoooky bus rides through Fort Wayne's historic and frightful sites!
A Night in the Old City Jail — Step back in time at The History Center, the Old City Hall, and try not to get chills when you visit the old jail cells. Are you brave enough to enter?
Rocky Horror Picture Show — Celebrate the time warp and catch this participatory cult classic, shown on the outdoor Terrace at the Botanical Conservatory!
See the full list of events in the Fright Night Survival Guide.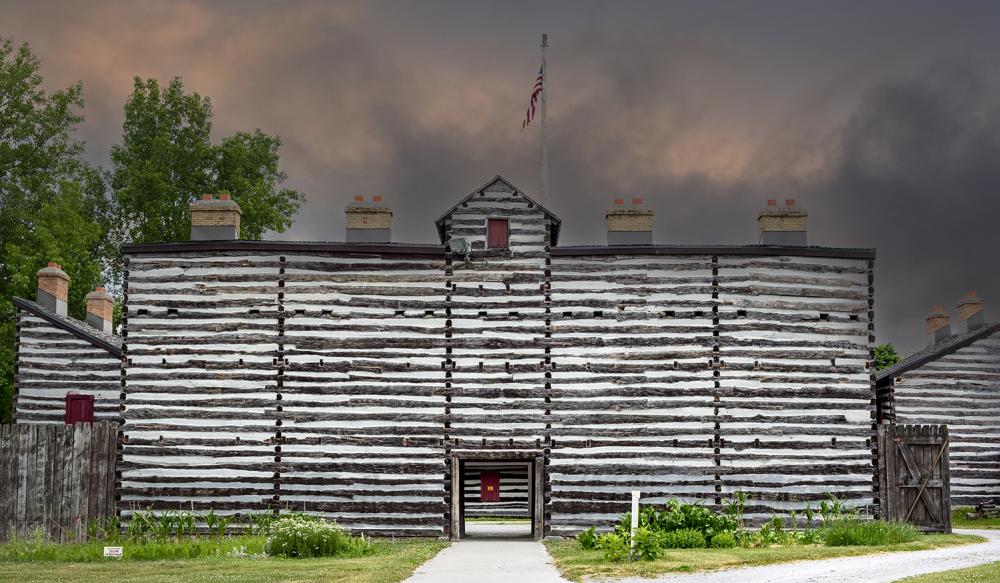 Pictured: Ominous skies loom over the Old Fort before the Haunted Lantern Tours
Ghost Tours at the Bell Mansion
Come explore the gorgeous Bell Mansion in downtown Fort Wayne! Did I mention it was a funeral home for more than 90 years? That said, you can expect paranormal encounters while taking a 2-hour guided ghost tour! Or, if you're brave, take it up a notch and go lights out with a guided flashlight tour. On both tours, hear all the paranormal stories experienced in the Bell Mansion's spooky history, tour all three floors, and venture to the basement where the original gurneys and embalming tables reside. And yes, you'll even see the building's original embalming room!
October's Tours and Events:
Hobnobben Film Festival – Saturday Night
The annual Hobnobben Film Festival is a must for film lovers of any genre, and features unique and diverse storytellers. Since the festival coincides with Fright Night, the organizers couldn't NOT throw in some spooky bits.
Catch four films during the late session on Saturday, October 15 ("The Leech and Other Dark Tales") that are sure to satisfy your horror cravings! 
FEATURE —The Leech begins when a devout priest welcomes a struggling couple into his home at Christmastime. Suddenly, it turns into a true test of faith when the sanctity of his home is in jeopardy. (Runtime: 1 hour 19 minutes)
You'll also enjoy three shorts in this dark series:
Story of an Empty Village — A woman navigates the streets of an eerily empty village while she descends into a ghastly mental state
Saternus — Three thieves form a D&D cult to prey on the weak, and one of them takes it too far
Intruder — A woman must fight for her life when a zombie enters the bathroom
October 13-16 (Fright Night features happening on Saturday, October 15) / Cinema Center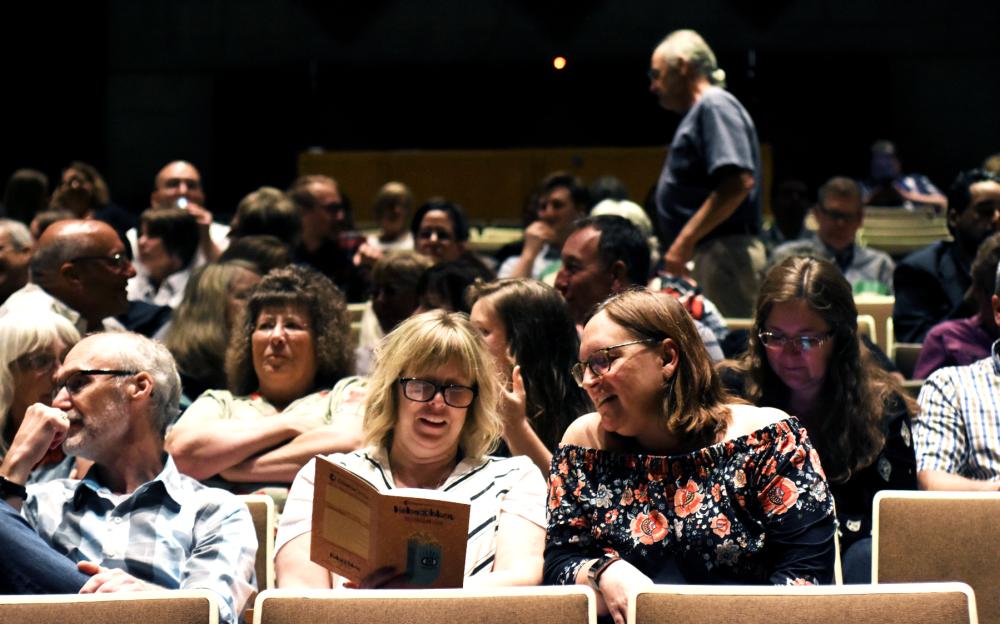 Pictured: Film lovers gather for the Hobnobben Film Festival
Life with the Afterlife: A Supernatural Evening with Ghost Hunter Amy Bruni
Join paranormal investigator, author, podcaster, and star of Kindred Spirits and Ghost Hunters, Amy Bruni for an evening of tales that range from eerie to downright bone-chilling. Discover her approaches to interacting with spirits, and ponder your relationship with the spirit world and the afterlife.
October 21 / Embassy Theatre
MORE: Find more fall frights with Fort Wayne's escape rooms and haunted houses! See the guide.