It's been five years since the diagnosis. I remember the day my doctor handed down the life sentence that I was forever banned from the cheese board. All I could think was, "No more lasagna?!?!"
I've come a long way since then, and so has my understanding of dairy-free dining. Thankfully, Fort Wayne offers many delightful options for the lactose-free palette. Here are a few of my favorites:
The Best Lactose-Free Restaurants in Fort Wayne
Loving Café is a great vegan dining option, so their menu is lactose-free by definition.
Loving Café is the only restaurant in Fort Wayne where I can literally order anything on the menu. A vegan diet is completely free of dairy, and even the "creamy" dishes are made with lactose-free love. My favorite dish at Loving Café is the dolmas. They're much like traditional Lebanese dolmades, but without the lamb. Instead, Loving Café fills their grape leaves with rice, dill, black pepper, and mint. The dolmas are served with BBQ nuggets, bell peppers, and broccoli. The presentation is adorable and the flavor combination is delicious.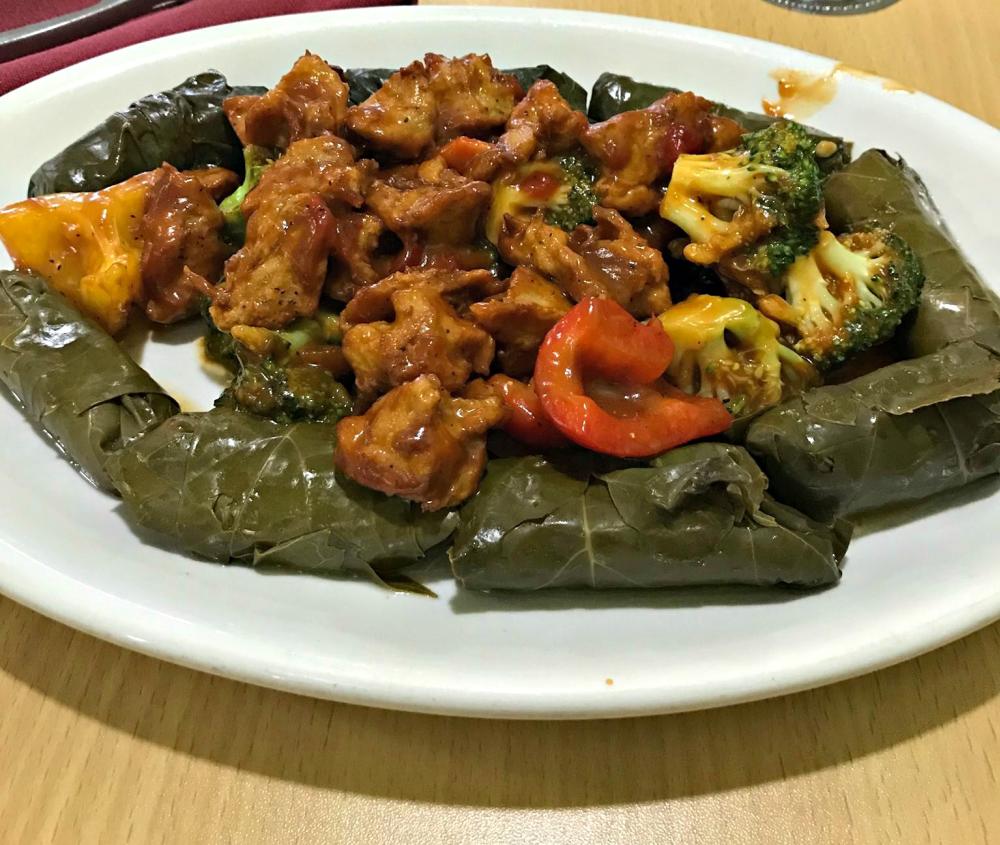 Insider's Tip: Loving Café offers a 10% discount on Mondays.
The menu at Bahn Mi Barista is short, sweet, and complete…but while they may lack quantity they excel at quality.
Their menu features a mix of creamy- and non-creamy dishes, so be sure to ask the staff which choices are lactose-free. Good options at Bahn Mi Barista include any of the rice noodle specials or the veggie pho (available on Mondays).
Pictured at the start of this blog is Bahn Mi Barista's vegetarian noodle salad. It's healthful, filling, and loaded with flavor. I love the house-made chili paste and always mix in as much as I can handle!

Sushi is a great option for lactose-avoiders who care about flavor and presentation.
A Fort Wayne staple for over fifteen years, Asakusa is located near Fort Wayne's Glenbrook Mall shopping district, and near Jefferson Pointe shopping center. Asakusa is consistent with great service and presentation. I usually order the avocado roll and sometimes add raw tuna for a protein boost. Asakusa is happy to prepare non-sushi dishes as well and will adjust their spice level and cooking time to any palette.
This list is just a sample of the dairy-free options in Fort Wayne. Our city is friendly and accommodating, and most restaurants will go out of their way to please any palette (and tummy).