If you're interested in bird-friendly habitats, then Fort Wayne, Indiana is the place to be. Designated in 2014 as a Bird Town Indiana by the Indiana Audubon Society, Fort Wayne has met criteria that make it especially bird-friendly.
Where to Bird Watch in Fort Wayne, Indiana
According to Jeff Canada, the past president of the Indiana Audubon Society, Fort Wayne is one of 11 urban areas in the state to have achieved the designation of "Bird Town." Communities are encouraged to make their spaces animal-friendly by including native plants, cultivating wild growth lawns, and curbing the habits of predatory animals.
In Fort Wayne, there are plenty of places to see some avian action. Dena Purcell, of the store Wild Birds Unlimited, recommended these prime bird-watching spots.

Photo Credit: @tylerwkessler on Instagram
Lindenwood Nature Preserve
Located on the southwest side of town, Lindenwood Nature Preserve has 110 acres of land with four trails and is close to Lindenwood Cemetery. Purcell explained that there are a number of old-growth trees and evergreens that attract lots of birds; in the winter, there are migrating birds that like to take shelter in the trees. Summertime brings out the nesting birds.
Lindenwood is home to resident owls, hawks, songbirds and more. Be sure to spend time at the "Nuthatch Nook" feeder to see how many types of bird you can spot.
Click on Lindenwood's link to find their brochure and trail guide, which are also available at the sign-in kiosk. Admission is free.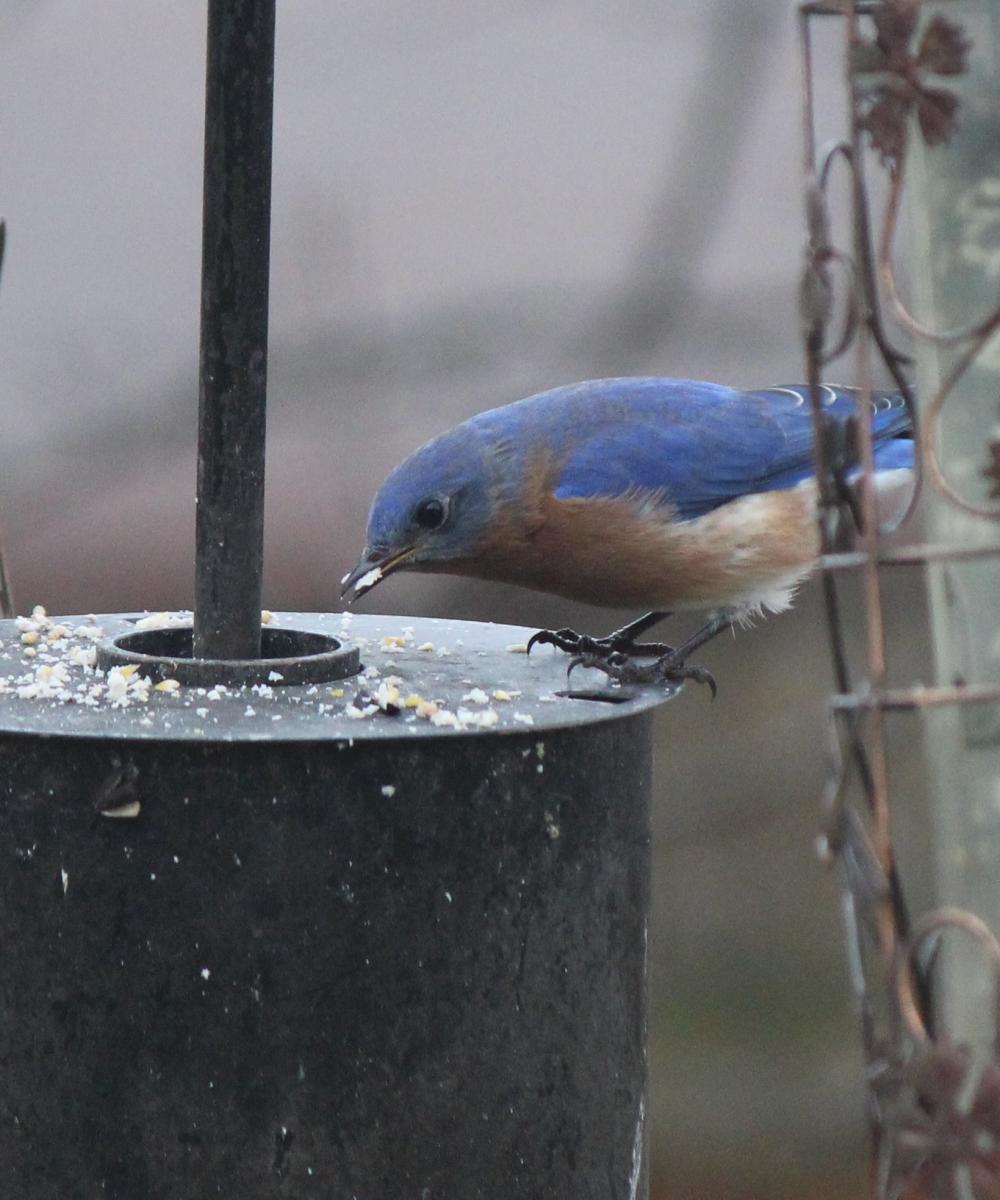 Fox Island County Park
According to the Indiana Audubon Society (IAS), Fox Island is the best place in northeast Indiana to see migrant woodland songbirds. The IAS recommends visiting during the early morning hours when birds are the most active.
At least 219 different species of birds have been sighted at Fox Island, and visitors are welcome to participate in events like the Christmas Bird Count and the Backyard Bird Count. Plus, there is a bird observation building, so you can stay in the dry comfort of the indoors.
Park admission is $2 per person, ages 7 and up. Park hours vary by season.
Metea County Park
Located on the northern side of Fort Wayne, Metea has 250 acres of wilderness including the 120-acre Meno-aki State Nature Preserve and Cedar Creek, a state scenic river. Admission is $2 per person, ages 7 and up.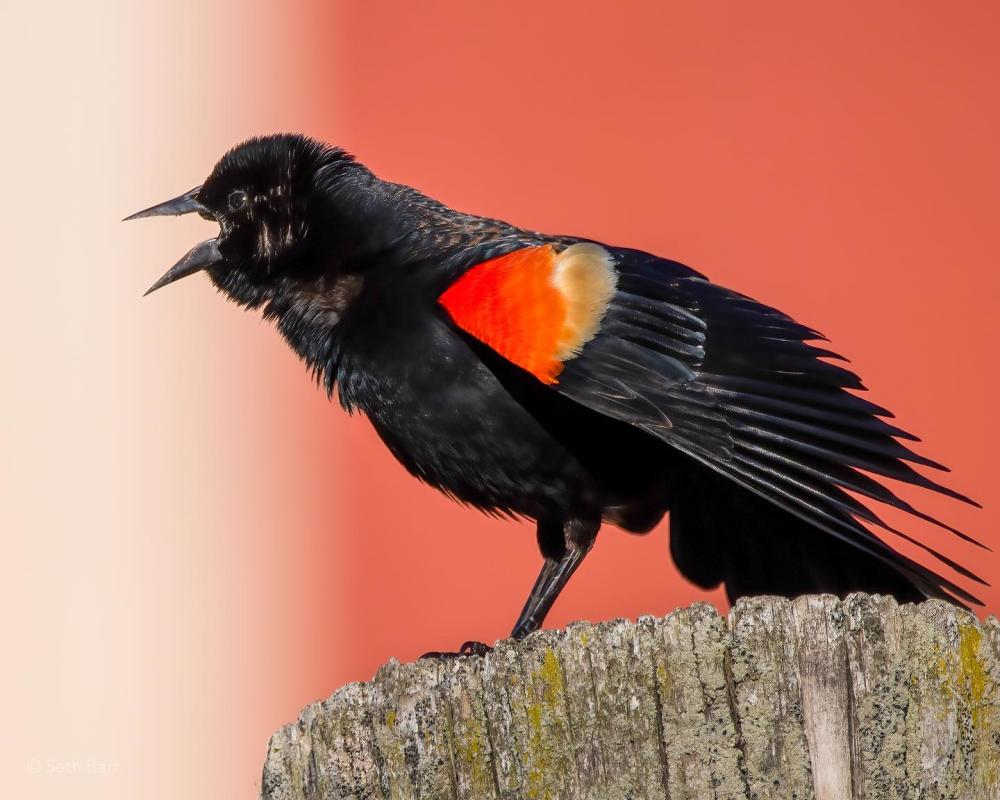 Pictured: Red-Winged Blackbird at Eagle Marsh / Credit: @guywith3cameras on Instagram
Eagle Marsh
Native plants, animals and birds make their home in this wetlands area. Purcell explained that many birders come to Eagle Marsh to spot waterfowl.
More than 220 bird species have been spotted at Eagle Marsh including tundra swan, bald eagles, and tree swallows. No admission is charged. Call (260) 478-2515 for more information or learn more here.

Salomon Farm Park
At Salomon Farm, guests can enjoy waterfowl, including domesticated ducks and chickens. It's a fun new twist on traditional bird watching, in an Indiana farm setting.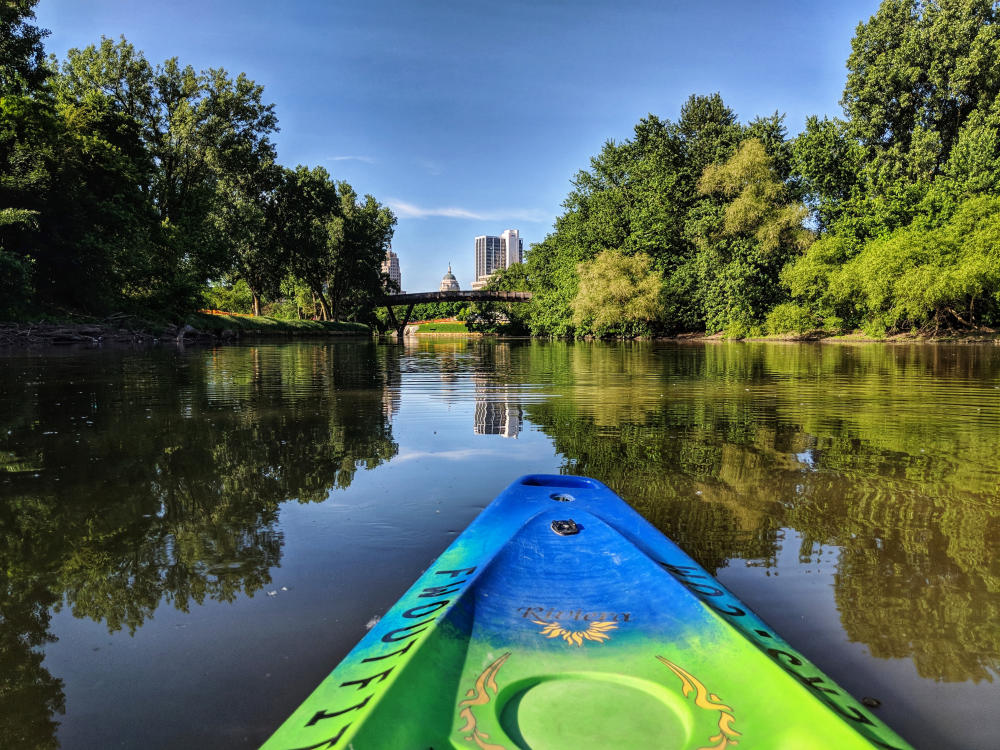 Promenade Park
Located in the heart of downtown Fort Wayne, on our three rivers, Promenade Park offers some exceptional bird-watching opportunities. Both water and shore birds can be spotted throughout the year, and many migrating species splash down at Promenade Park each spring. Jen Brown, a member of the Riverfront Fort Wayne team, adds, "From the quiet of a kayak coasting down the river, you can spot many large birds of prey including peregrine falcons, red tail hawks, herons, eagles, and more. You can also easily spot nests and smaller species along the riverbanks."
Inside Fort Wayne
Purcell included a few places within city limits that are good for bird spotting. The Rivergreenway is good "if you want to take a stroll," she added. The Rivergreenway is classified as a 'linear park,' and it travels along the banks of Fort Wayne's three rivers. It is 25 miles long and winds through Fort Wayne and New Haven.
Purcell also recommended Franke Park, which is close to the Fort Wayne Children's Zoo. (A map of Franke Park's trails can be found here.) A bald eagle has been spotted in Franke Park; he likes to visit in the winter time when you might see him flying overhead.
This post was originally published in March 2018 and has been updated.