Morning, day, or night, donuts always hit the spot. Fort Wayne, Indiana is home to plenty of wonderful eateries that focus on donuts! 
Discover the Best Donut Spots in Fort Wayne
Nestled in the northeast corner of Fort Wayne, Leo Donuts offers large cases filled with plenty of donuts to choose from. An extra special way that this establishment embraces their donut culture — they even have special donuts to mark festive holidays! A favorite in the northeast Fort Wayne neighborhoods, Leo Donuts is nothing short of a delicious deed for us all. 
Find Leo Donuts at 10376 Leo Rd, Fort Wayne, IN 46825.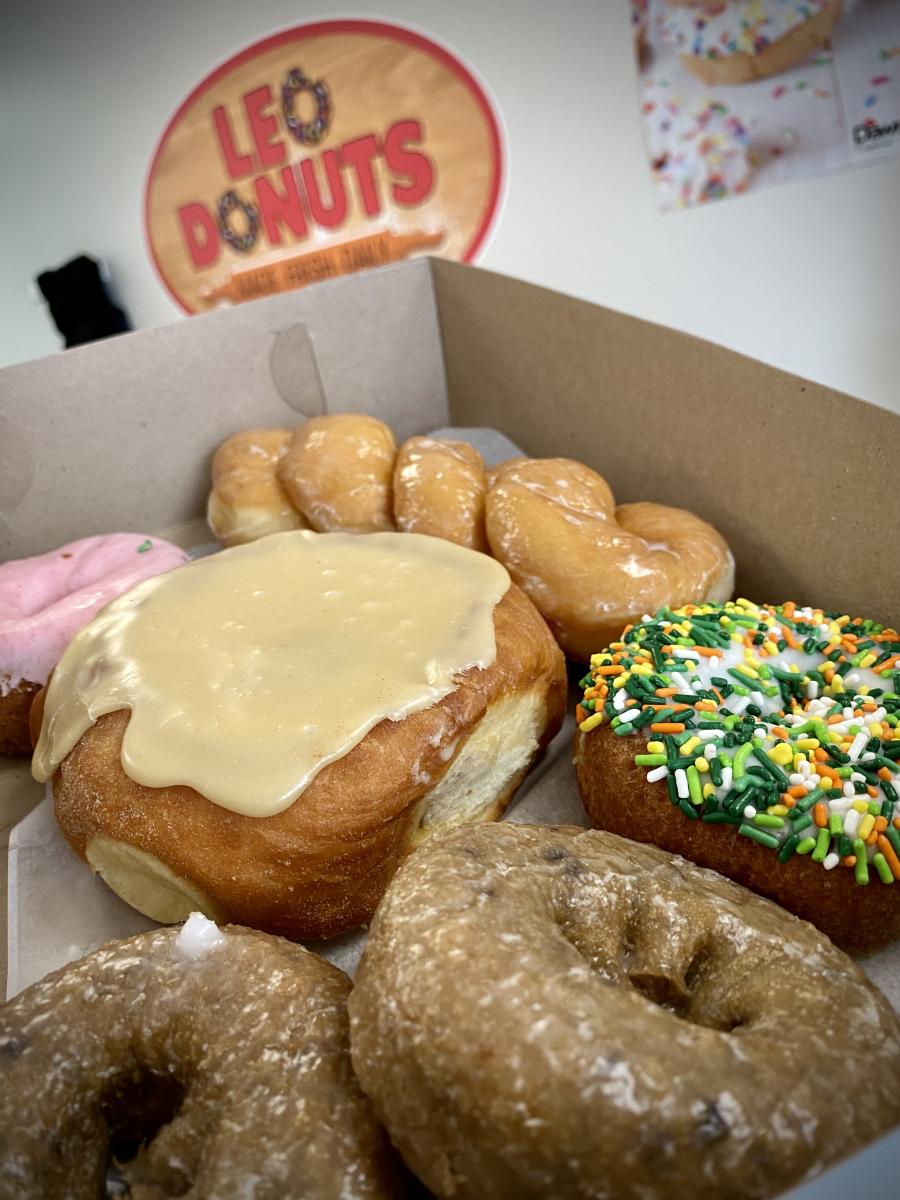 How do warm, made-to-order donuts sound? Yes, your attention has been captured. The Donut Experiment made its arrival to Fort Wayne not too long ago, and it has been received quite well. Actually deliciously well. A donut made for everyone is simply how this spot has grown in popularity. You start with a fresh vanilla cake donut, and from there, the choices are all yours.
Pro Tip: Double up the morning breakfast experience and put bacon on your donut. You surely won't regret this. 
Indulge in this tremendous experience by visiting The Donut Experiment at 10124 Auburn Park Dr, Fort Wayne, IN 46825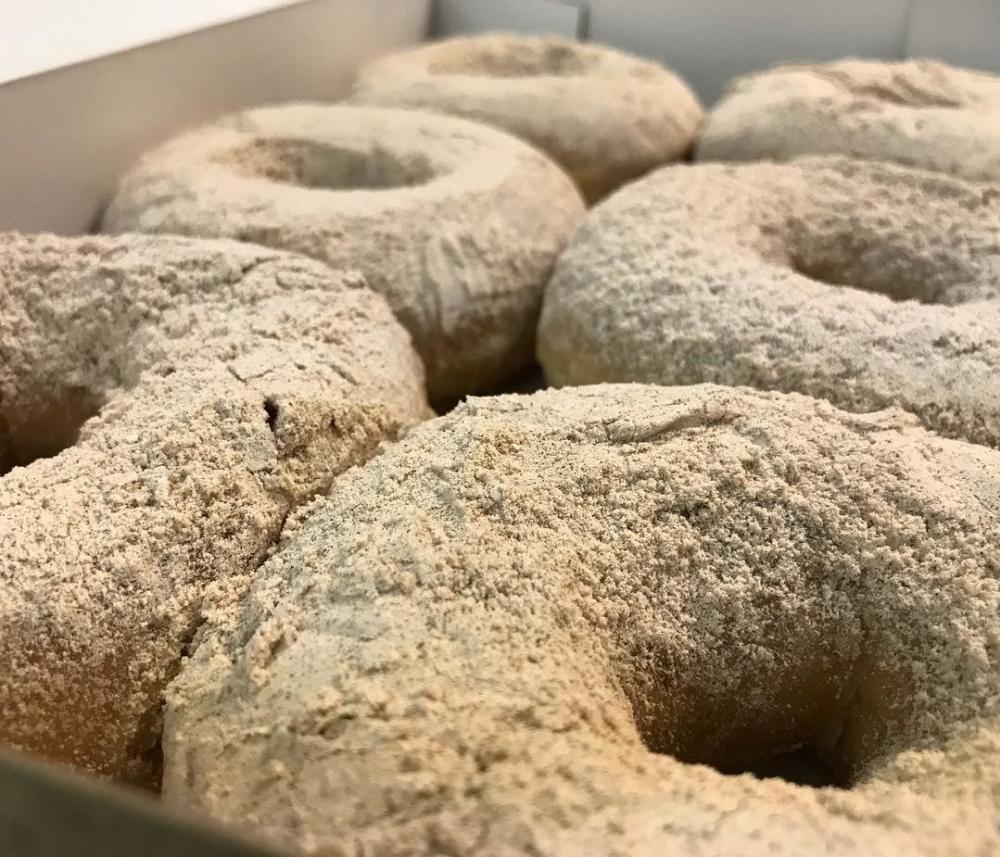 This popular, Amish-style bakery has grown its roots well throughout the Summit City. From tasty favorites like the Cinnamon Caramel (which is definitely a party favorite, let's face it), to a Crunch Bismark, Apple Fritter, and the show keeps going on. You'll definitely appreciate the fabulous flavor from the various products that Rise'n Roll provides.
Plus, in May 2023, they were voted Overall Fan Favorite of "America's Greatest Donuts" for their Cinnamon Caramel Donut! 
Discover Rise'n Roll at: 
511 E Dupont Rd, Fort Wayne, IN 46825
5129 Illinois Rd Unit 101, Fort Wayne, IN 46804
From custom-made donuts, to your regular favorites, the Donut bar has been a fun addition to Georgetown Square. This donut shop provides some of the most unique donuts in the area. For every palate you could think of, there's probably a match! By the way, on weekends, they even offer loaded donut fries.
Pro Tip: Donut Bar provides some amazing weekly specials. Keep in tune with them via social media! 
Find Donut Bar at 6328 E State Blvd, Fort Wayne, IN 46815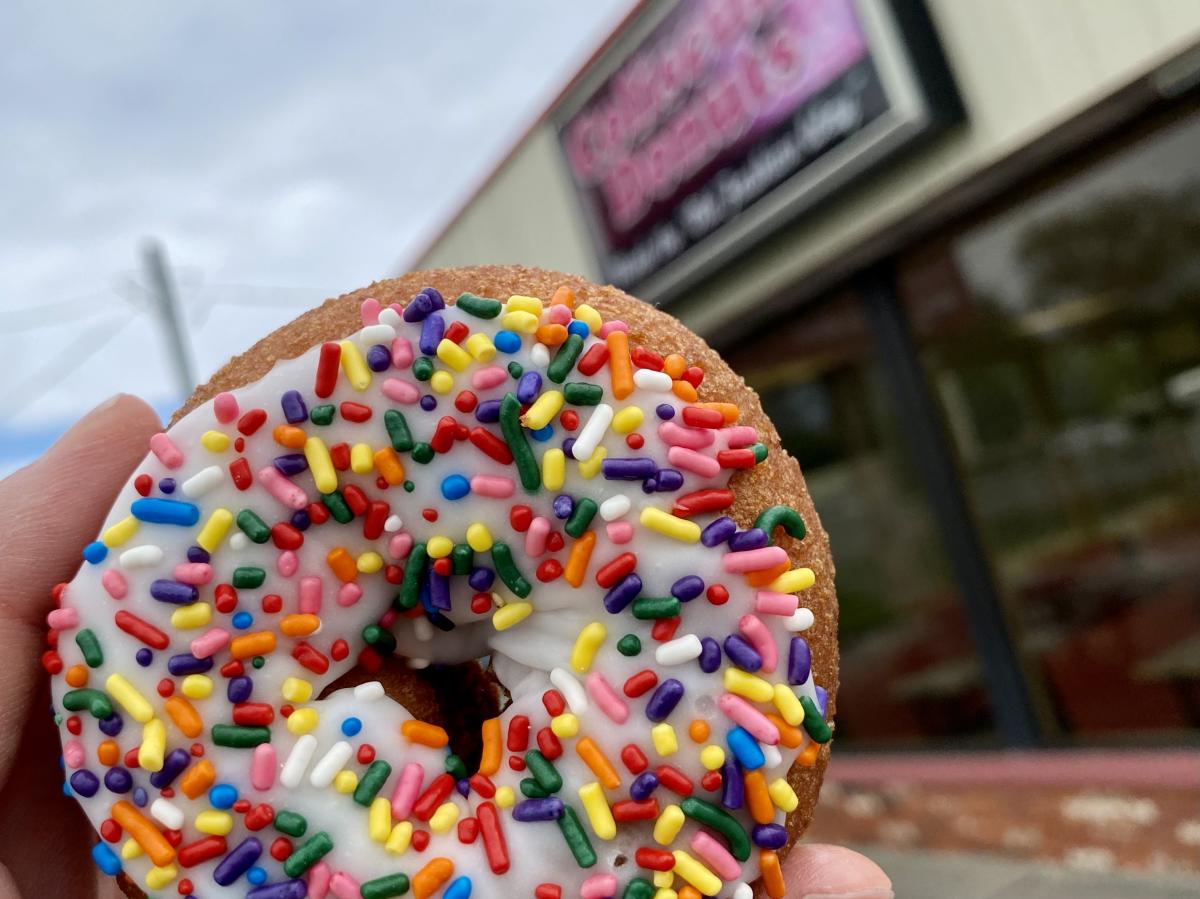 "Made the Old Fashion Way" is how Coliseum Donuts explains its brand. 
This donut spot has a classic collection of delicious favorites to choose from. They even do giant donuts! Prices are great and they have a drive-thru.
Make a stop at Coliseum Donuts at 1530 N Coliseum Blvd, Fort Wayne, IN 46805.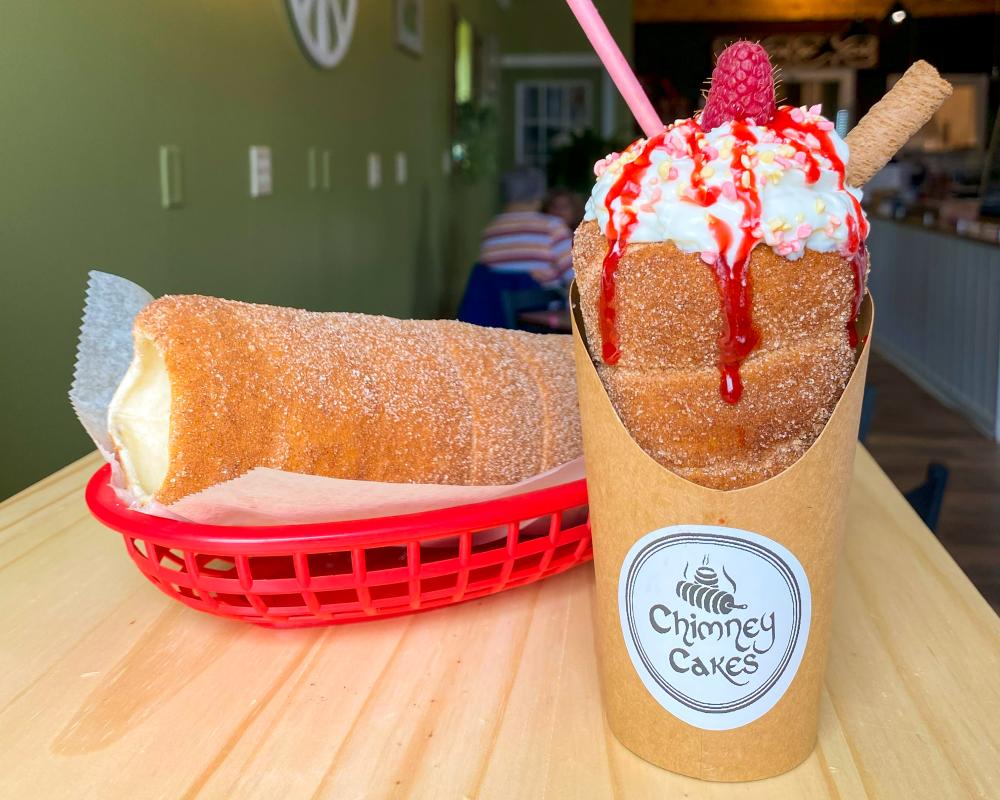 Chimney Cakes
If you love donuts, you'll definitely love Chimney Cakes! This new eatery creates authentic Transylvanian pastries, called Chimney Cakes, that are sure to amaze you. This pastry is made soft on the inside with a crunchy, caramelized outer crust! Choose fillings and toppings, and decide if you're feeling sweet or savory.
Discover Chimney Cakes on the Visit Fort Wayne Dessert Trail.
Find Chimney Cakes at 1202 W Main St, Fort Wayne, IN 46808.
Now open in Fort Wayne, Parlor Doughnuts is a one-of-a-kind doughnut shop that creates airy, layered doughnuts. These creations literally seem like art! Parlor Doughnuts looks to provide a wide range of doughnuts and other morning foods to its menu.
Find Parlor Doughnuts at 11936 Lima Xing Dr, Fort Wayne, IN 46845.
Explore other donuts shops around the area: 
Tom's Donuts - 407 W State Blvd, Fort Wayne, IN 46808
Harlan Donuts - 16247 IN-37, Harlan, IN 46743
Jack's Donuts - 6731 W Jefferson Blvd, Fort Wayne, IN 46804
New Haven Bakery - 915 Lincoln Hwy E, New Haven, IN 46774
Donut Shops Opening Soon!
A few more places to get your donut fix will be on the scene soon. Check back for these two new spots on the way:
COMING SOON: Stationed out of a little Airstream in the Chapel Ridge Shopping Center, tiny little donuts is a much-anticipated donut shop that is set to open in the future (hopefully soon!). 
Take a look at their menu here! 
The future location can be found at 10300 Maysville Road Fort Wayne, IN 46835. (Not open yet)