When it comes to pizza, Fort Wayne, Indiana "rises" to the occasion. 
We have more pizza joints than you can shake a stick at. All serve lots of different options, so we'll give you some different categories to choose from. 
The Best Pizza in Fort Wayne, Indiana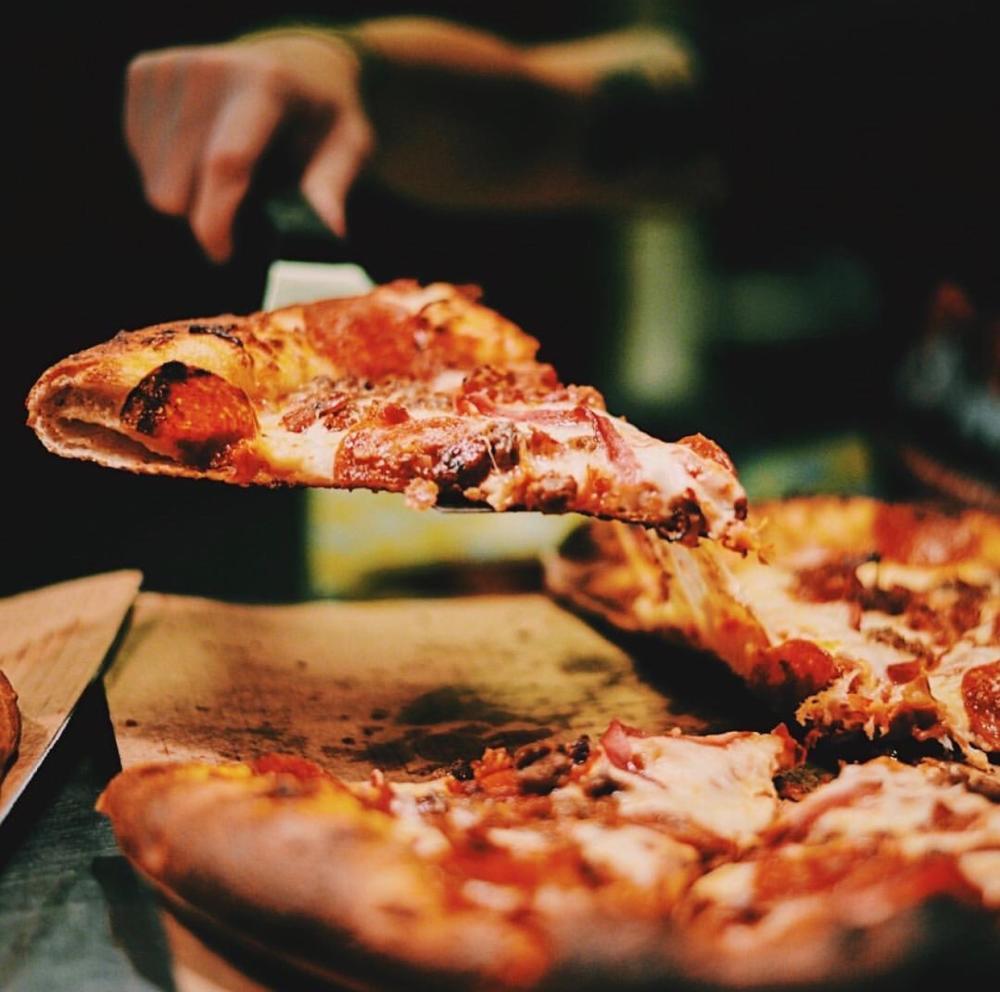 Credit: Adam Garland
816 Pint & Slice
816 Pint & Slice is a downtown favorite. One of the most popular places for lunch, you order by the slice. You could mix it up with a couple of different choices, or order a whole pie to take home to the family.
Big Apple Pizza
A longtime local favorite, Big Apple Pizza offers true New York style, by the slice or a full 24" pie. Add a side salad or an order of Garlic Knots — which come highly recommended.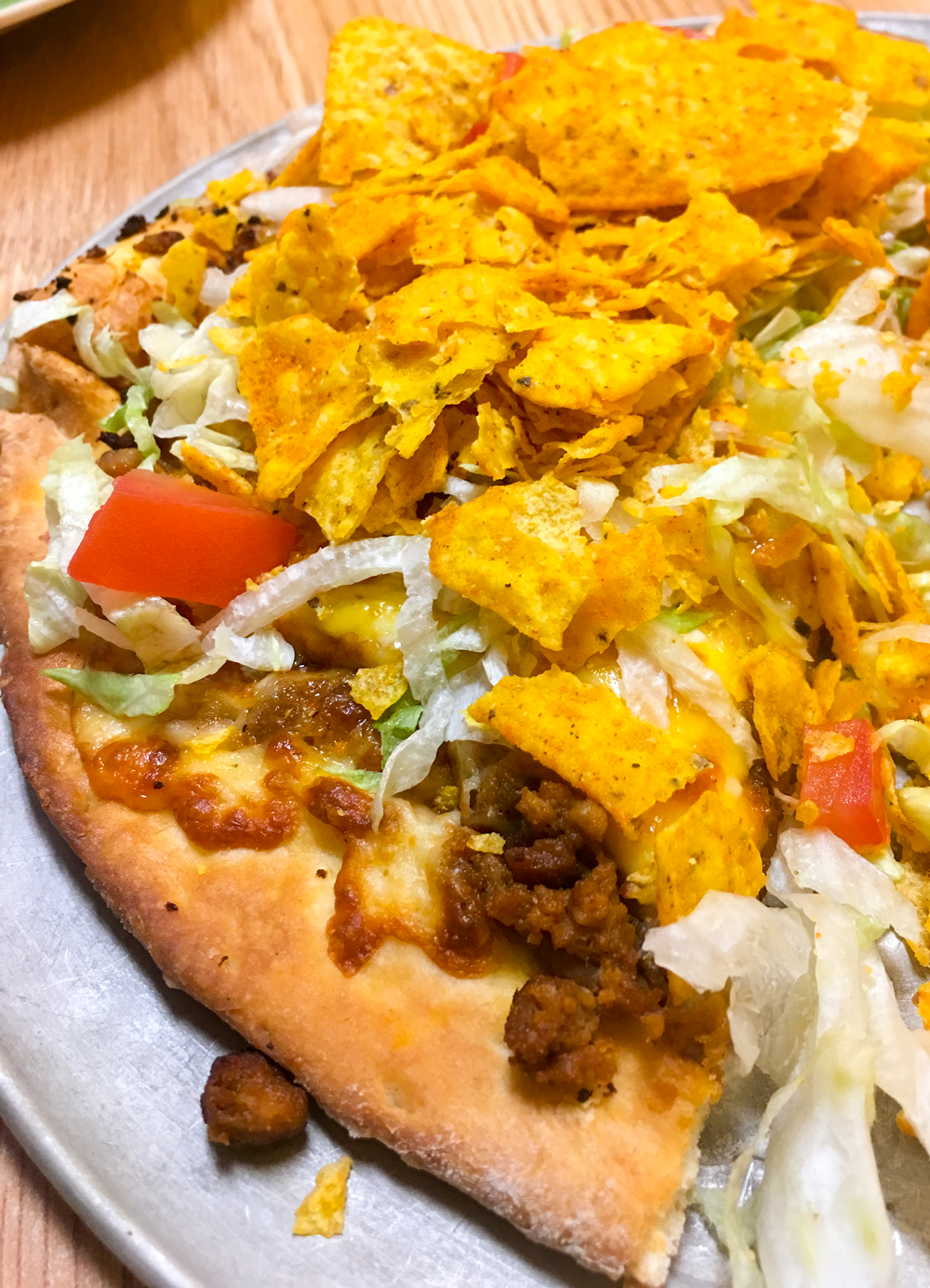 Raimondo's
Raimondo's is a local favorite I only learned about a couple of years ago. Located on West State Blvd., the store was jam-packed when I went on a recent Saturday night. While delivery and carry out are available, I chose to eat in. My choice, the taco pizza, was amazing. Like my friend says, taco pizza shouldn't work, but it does.
Lexy's
Lexy's is a Fort Wayne tradition when it comes to pizza. With deep dish and thin crusts, you can customize your culinary experience to meet your tastes. Two locations in Fort Wayne. 
Johnny Ox
Johnny Ox is located inside Fort Wayne's newest hub of innovation, Union Street Market at Electric Works. Grab a slice or a full pizza and check out all the cool things Electric Works has to offer.
Top Specialty Pizza Places in Fort Wayne, Indiana
800 Degree Pizza 
800 Degrees Pizza specializes in wood-fired pizzas, and they offer many gluten-free options. Located north on Lima Road, this local pizzeria offers a variety of choices. Of the signature pizzas, I love the Quattro Formaggi (four cheese) and the Verdure (vegetable). This family favorite also features a great kids menu.
Three Fires Pizza
At Three Fires Pizza, southwest off Illinois Road, you're always promised "handcrafted happiness" in their wood-fired Neopolitan pizzas. These artisanal pizzas use fresh, local ingredients, baked together in ovens imported from Italy. So you know it's going to be good! Gluten-free, vegan, and keto-friendly options abound within the many signature pizzas offered.
Mad Anthony
Mad Anthony Brewing brings pizza and beer together for a true feast for the senses. Handmade, they take a little extra time, but are very worth the wait. Sip a locally made pint and relax while they make your order. Whether you want the Politician (with everything for everyone), or a more specific Jamalaya for your Cajun cravings, Mad Anthony has something for you. They also have unwraps, a flatbread style, served quickly, and available with gluten-free crust! 
Oley's
Oley's roots in Fort Wayne run deep. Deep as their famous deep-dish pizza. It's a pizza so big, your arms will get a workout just lifting the bite to your mouth. Two locations in Fort Wayne.
Fort Wayne Restaurants Serving Up Noteworthy Pizza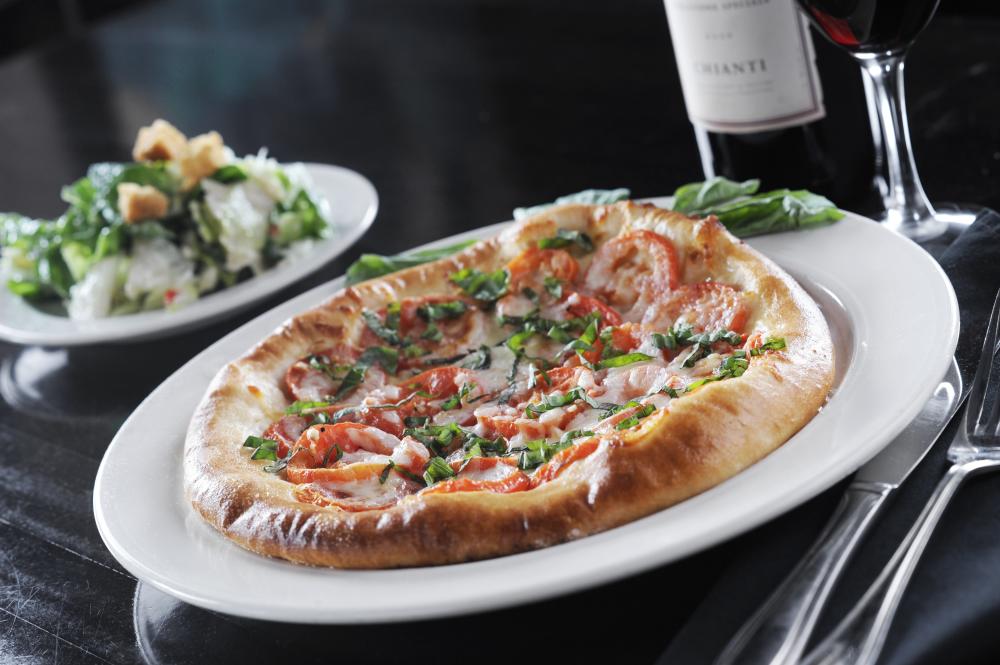 Casa Restaurants
Casa Restaurants serve traditional Italian dishes, while also serving a few authentic pizzas. The Margherita Pizza (above) will transport you! Try out Casa when you're in the mood for gourmet goodness!
Teds Beerhall
Featuring 17 rotating craft beer taps, Teds Beerhall is first and foremost—a beerhall. But their food menu features 6 pizzas that are certain to make your stomach growl. From the BBQ to Ted's 1-Top, and so many in between, this beerhall may just be your new favorite pizza spot.
Trubble Brewing
Noted for fresh, local ingredients, Trubble Brewing offers some tasty pizza options. You can choose their selections, or build your own. Be sure to try one of their craft beers while you're there.
Fort Wayne, Indiana Pizza Chains
Pizza Hut is often the first thing that comes to mind when you say pizza. And for good reason. Most kids growing up in Fort Wayne (including me) remember going to Pizza Hut for delicious food. Not only is it still delicious, it's a great deal. 
Little Caesars has six locations in Fort Wayne, each one ready to serve up delicious pizza baked just how you like it. Delivery and pickup are available, as well as eating in-store.
Domino's made its name in delivery, and they have locations all around Fort Wayne. The downtown Fort Wayne restaurant is handy for lunch or dinner, and offers easy and affordable take-out. 
Papa John's makes the grade for its cheesy garlic bread. And who doesn't love their dipping sauces? You'll especially want to keep your crusts to dunk in the savory garlic butter. 
Giordano's is a Chicago deep-dish dream, with the original opening there in 1974. Now open in Fort Wayne on Diebold Road, the recipe Mama Giordano passed down is delighting locals.
Clara's Pizza King at State and Wells is a true throwback pizza parlor. Walk in, sit down, and call in your order to the kitchen. Perfect for families, Clara's has a fun atmosphere, and a beautiful old style interior with a giant stained glass window. The pizza is classic, with melty cheese and yummy meat and veggies. Dining at Clara's is an event. 
Reader Suggestions
a'Roma Pizza in East State Village received the 2019 and 2020 Best Pizza prize in the Fort Wayne Newspapers Readers' Choice Awards. A popular choice for its long history. The family reopened with the original recipes from 1965. They serve pizza, sausage rolls, grinders, and a host of sides.
Ziano's Italian Eateries is another local chain known for more than their pasta. Their pizzas are also tops with customers. From classic to Shrimp Alfredo, Ziano's has you covered. You can even create your own, so your only limit is your imagination.
Other Pizza Places in Fort Wayne
Conclusion
In reality, the Best Pizza in Fort Wayne, Indiana is really a "toss-up." Okay, sorry for yet another pizza pun. There are as many great pizza joints in Fort Wayne as there are leaves on the trees. Do a little experimenting with this research, and pick the perfect pizza for your palate!
*This post was originally published in 2018 and has been updated. Last Updated: August 2023