What better way to explore breathtaking trails, observe scenic downtown views and experience the local community than taking part in a fun race in Fort Wayne? Check out some of the one-of-a-kind events for runners and walkers alike happening this summer in Fort Wayne!
Fun Runs in Fort Wayne
If you're looking for a more family friendly and budget conscious event, this 5 or 10K race/walk and kids 1 mile fun run is a great opportunity to explore and celebrate some of Northeast Indiana's most popular parks. Proceeds go toward the restoration and development of Fort Wayne trails.
Date: July 15, 2023
Location: Parkview YMCA, 10001 Dawsons Creek Blvd

Tread the Trails offers weekly bike rides and 5K walks/runs every other Thursday until the end of September! Explore the trails by yourself or with a group and learn all about Fort Wayne!
Date:
June 27, July 11, 18, 25, August 1, 8, 15, 22, 29, September 5, 12, 19, 26 (bike rides)
June 29, July 13, 27, August 10, 24, September 7, 21 (walk/runs)
Location: Varies (See website)

Bring some friends and participate in Metea County Park's triathalon! Compete in a 500 yard swim, 13 mile bike, and a 3.1 mile run! There will be medals handed out to all who finish!
Date: July 22, 2023
Location: Metea County Park, 8401 Union Chapel Rd

Bask in the scenery as you run this race along the St. Marys River and two different local parks! Runners and walkers can choose between a 15K or 7K and will have 3 hours to complete the course. This race is not one to miss!
Date: August 12, 2023
Location: Swinney Park at the Pavilion, 1500-1600 Jefferson Blvd
Compete as a relay team and try to run 79 laps (the length of a marathon) around Parkview Field's concourse before the TinCaps game finishes! Anyone with a game ticket can participate!
Date: August 30, 2023
Location: Parkview Field, 1301 Ewing St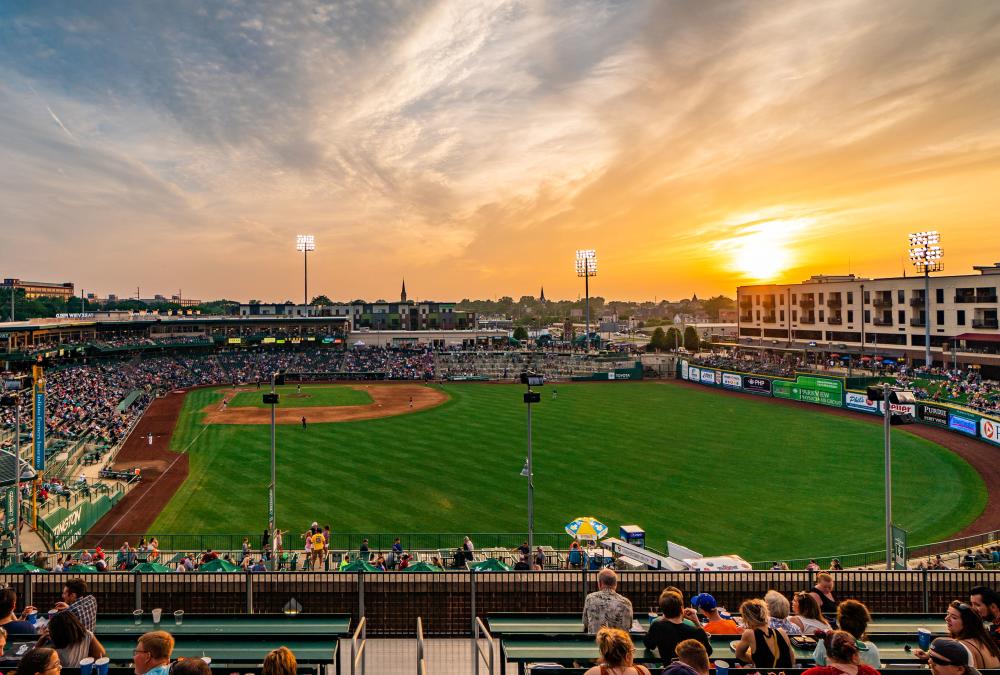 Find More Races in Allen County Here!
This post was originally published in May 2017 and has been updated. Last Updated: July 2023