Note: Due to COVID-19 precautions, many events have been canceled or rescheduled for 2020. Please check with the venue directly, or explore our Calendar of Events for date changes.
Nestled into the north of downtown Fort Wayne, are three rivers that offer you ample opportunities to explore natural environments in the heart of the city. Plus, if river activities is not your thing, there is not even a need for you to access the water to enjoy the area! 
As the rebirth of Fort Wayne has occurred in recent years, much attention has been turned back to where our city began - our three rivers! Enjoy this long list of things to enjoy along Fort Wayne's Riverfront.

@dasfort
The 6 Best Riverfront Activities in Fort Wayne, Indiana
1. Trails
Experience the trails along the rivers with the Rivergreenway. These views will show you an even mix of the city as well as wooded areas to enjoy the calm of the river.
There are miles of trails to explore but even a simple loop can take you from Foster Park to North Side High School, and there is a whole lot of city to see along the way.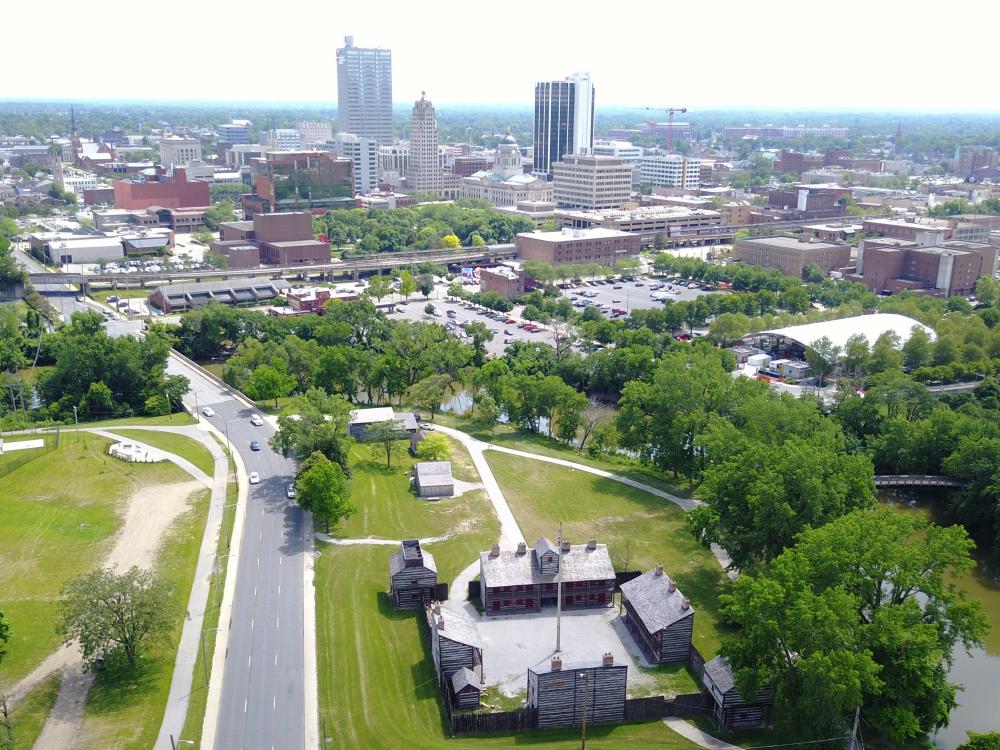 2. Old Fort
The Old Fort is one of many destinations that can be found along the trails. This structure is a local gem and is great to experience in person.
With regular events and historical actors, it's easy to get involved and this is a great place to bring the kids.
Get your camera out because there are plenty of photo opportunities here as well as great views of Downtown Fort Wayne across the river.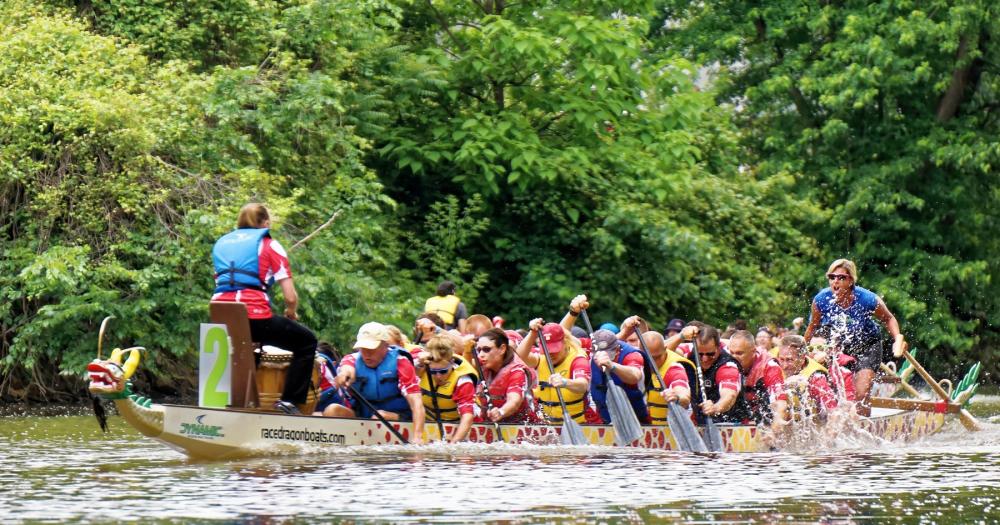 3. Festivals
The summer season also brings a wide range of festivals to Headwaters Park from Three Rivers Festival to Germanfest, Greekfest, RibFest, and Fort Wayne Pride. All of these festivals are family-friendly and cost little or nothing to attend. However, I'd definitely bring a little extra cash to enjoy a bite to eat or enjoy a cold drink. Check out our Calendar of Events for the latest festival info.
4. Fort Wayne Outfitters
If you aren't sure where to start your adventure on a day when there isn't a festival, stop by Fort Wayne Outfitters. They are heavily invested and experienced with the riverfront area. They have lots of great shopping, rental items, and great tips about how to enjoy the riverfront from the land or the river.
5. Stargazing
If your day is full, save some time in the evening for the monthly "Stargazing on the Riverfront" event at Lawton Park. All ages are welcome as you view stars and planets right in Downtown Fort Wayne. Telescopes will be provided and instructors will show you how to use them. All of this is completely free for the entire family.

6. Dining
Don't forget to grab dinner or drinks a few blocks away at Hop River Brewing Company.
With their own beer and original menu, Hop River has an inviting outdoor patio and a wide range of games to choose from. They offer all kinds of activities and events that are updated regularly on their website. They have become a local hot spot in the community not just in the Historic Wells Street Corridor but in all of Fort Wayne.
Spend some time there and get to know the staff. They will make sure you have a great experience.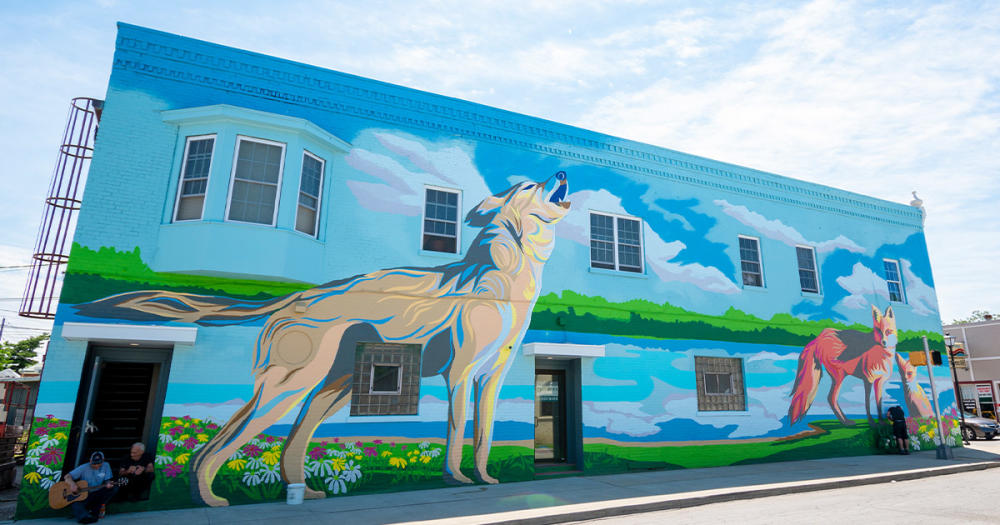 With so many things to do, you will see why riverfront is always moving. It's more than just the rivers, it's the growth and love of a community that has come back to life around our riverfront.
Speaking of new life, don't forget to get a photo with the Tobias Studios mural at the corner of 4th Street and Wells Street. Have fun!