There's just something about the holiday season that, even as an adult, makes me feel excited beyond belief to the point that my husband often compares me to a 6-year-old little girl. 
The time between Thanksgiving and New Years has long been my absolute favorite time of year, and as I type this I am becoming giddy with anticipation over the impending holiday season. If you're from Fort Wayne you know that we really do the holiday season right, and if you're not, well you are in for a treat!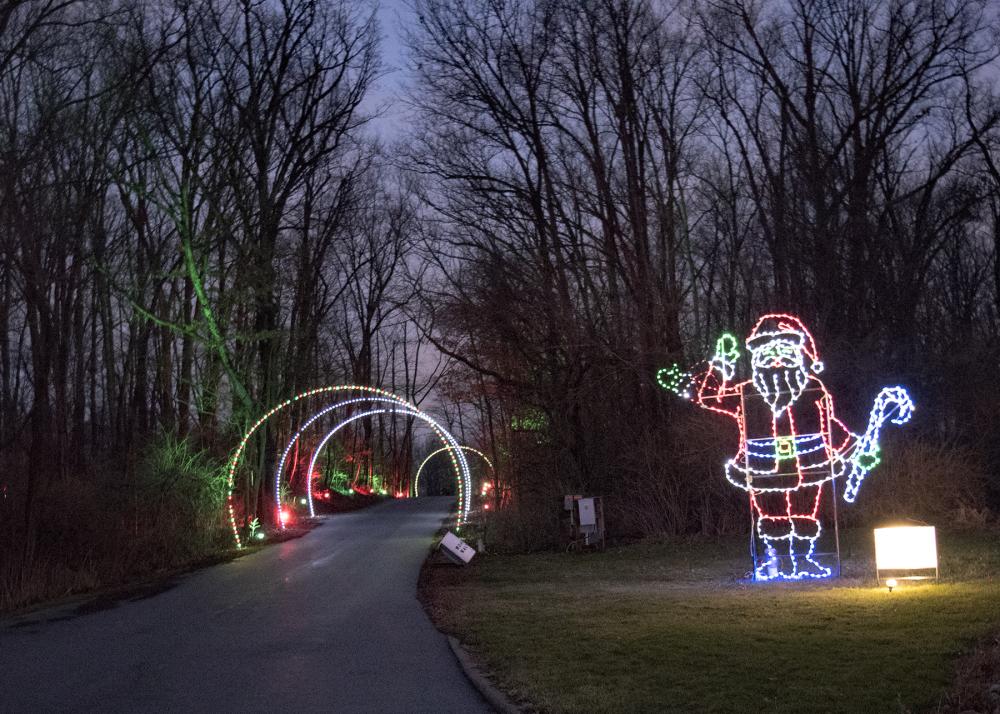 Fantasy of Lights Tips and Tricks
The Fantasy of Lights is one of the many, magical, holiday activities and events you'll find around town, and it's one of my favorites. Located in Franke Park right next to the Fort Wayne Children's Zoo, Fantasy of Lights brings holiday-themed scenes to life. Along the 2-mile trail, you'll discover more than 140 larger-than-life displays with more than 500,000 LED lights. The best part is you don't have to brave any winter weather elements outside to enjoy it! Stay in your vehicle, turn your radio to the synced music and enjoy the show. You'll see a wide range of lighted Christmas displays including old favorites like Santa and his elves and newer creations like the adorable penguins sliding down their icy slide.
As someone who's added a trip to Fantasy of Lights to her list of holiday traditions, here are a couple of tips for making it even more magical!
Plan Ahead
Once the sun goes down, the line to get into the Fantasy of Lights grows to great lengths, often winding down the road. While the line does tend to flow pretty well, it's good to plan ahead a little. If you don't want to sit in line with impatient kiddos or have other plans to attend to, plan a time that works for you. Plan your dinner before venturing out; grab a bite before or after enjoying the lights, but don't be surprised when the wait is a little longer than you anticipated. Get in line early so that you're one of the first groups of cars inside, or arrive towards the tail-end of the evening after the rush has died down.
Bring Festive Treats
What better way to roll through a winter wonderland than with some cozy concoctions? My husband and I have started a little tradition of bringing holiday treats and drinks along with us when we venture out for Fantasy of Lights. We'll stop for a hot cup of cocoa, and bring along munchies to snack on as we take in the twinkling lights. I would suggest stopping by local favorites like Fortezza Coffee or Cookie Cottage Cookies to pick up a little something to enjoy while you admire the bright lights. Something about enjoying a hot drink with a tasty treat makes enjoying the Fantasy of Lights that much better!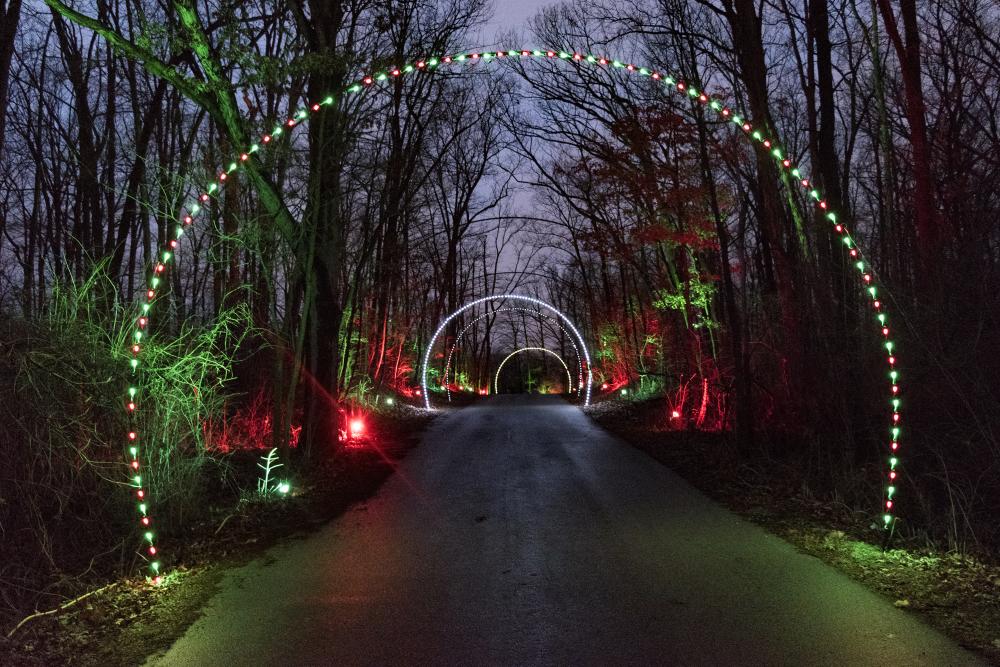 Make a Night of It
The Fantasy of Lights is just one of the MANY holiday-themed events and attractions in Fort Wayne. Along with our night at Fantasy of Lights, my husband and I have started our own little tradition of making our annual Fantasy of Lights trip a part of our very own night of lights. We'll start off at Franke Park, and then peruse the light displays in downtown Fort Wayne including the iconic Santa and his Reindeer on the PNC building. We top it off by grabbing a pizza from Pint & Slice and venturing through local neighborhoods checking out some of the creative light displays before heading home for the evening. It's become something we look forward to each year, and a great way to fit in even more of the great holiday sites around town! For a full list of holiday activities to pair with the Fantasy of Lights, view our HolidayFest information.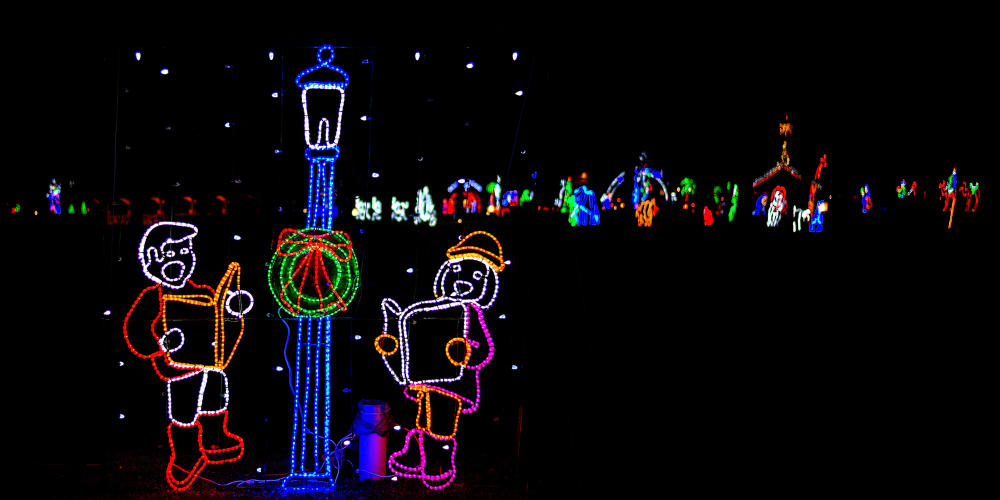 Fantasy of Lights: Hours and Admission
The Fantasy of Lights opens on Sunday, November 20 and runs through December 31. Hours are as follows: Sunday–Thursday 5:30pm–9pm and Friday–Saturday 5:30 pm–10 pm. Admission is $10 for personal vehicles, $20 for commercial passenger vans, and $40 for buses and trolleys. You can find the Fantasy of Lights at Franke Park located at 3411 Sherman Blvd. Fort Wayne 46808. Find Fantasy of Lights event details.
*This post was originally published in November 2015 and has been updated. Last updated: November 2022