The air glistens with the smell of apples and German roasted almonds. You can hear in the distances, the shouts from various re-enactments and colonial performances. Do you go to the farmer's market? Maybe a food booth filled with luscious treats? 
At the famous Johnny Appleseed Festival in Fort Wayne, Indiana, there are many options of entertainment that can fulfill your imagination. Also, markets are filled with vendors who have manufactured several types of jewelry and tools. One of the biggest attractions you'll find is the food. 
The Johnny Appleseed Festival is a fall foodie's paradise filled with an incredibly diverse amount of treats and dishes. Don't forget to grab one of the refillable glass bottles to wash down your foods either. 
I've assembled a quick guide as to what you might want to explore during the Johnny Appleseed Festival.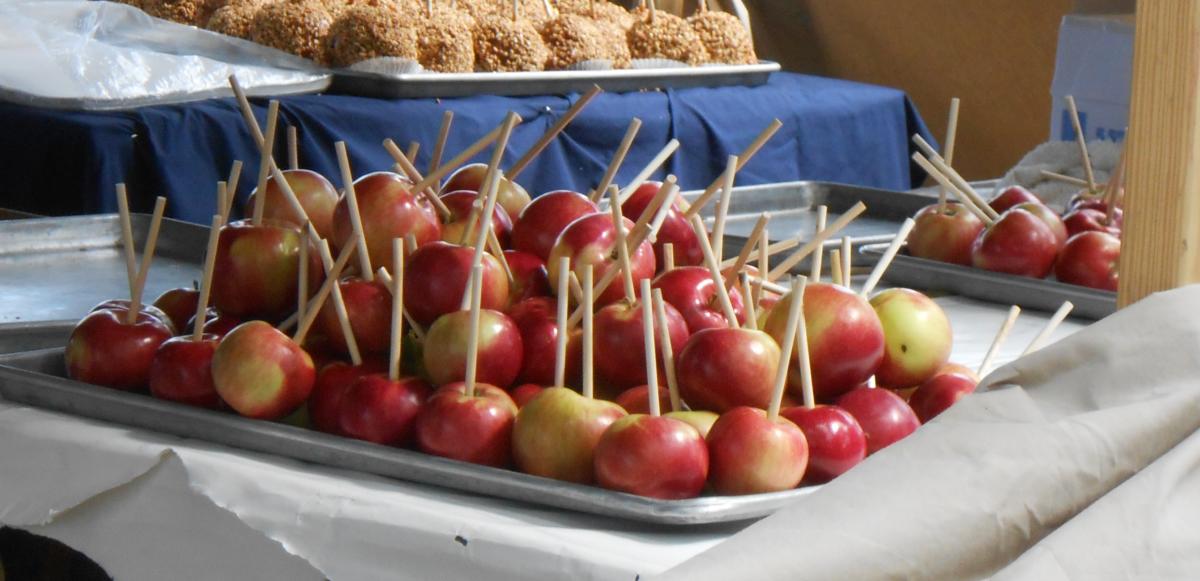 Your Guide to Johnny Appleseed Festival Food
Apple Petals & Ice Cream 
The classic fall accessory, apples! Sliced-up apple petals combined with ice cream makes for a refreshing, tasty delivery. I'd recommend this be washed down with a bottled-up cool drink from the Johnny Appleseed Festival. Kettle Corn could also make this a complete process. 
The Almond Garten - German Roasted Nuts
Your taste buds are automatically triggered by this delicious scent. German Roasted Nuts will be an ongoing churning sensation at every festival you attend, but for the Johnny Appleseed Festival, they are truly remarkable. Make a stop during your explorations at the festival, and take on some German Roasted Nuts. These are delicious like candy. A baggie of these just isn't enough, ever.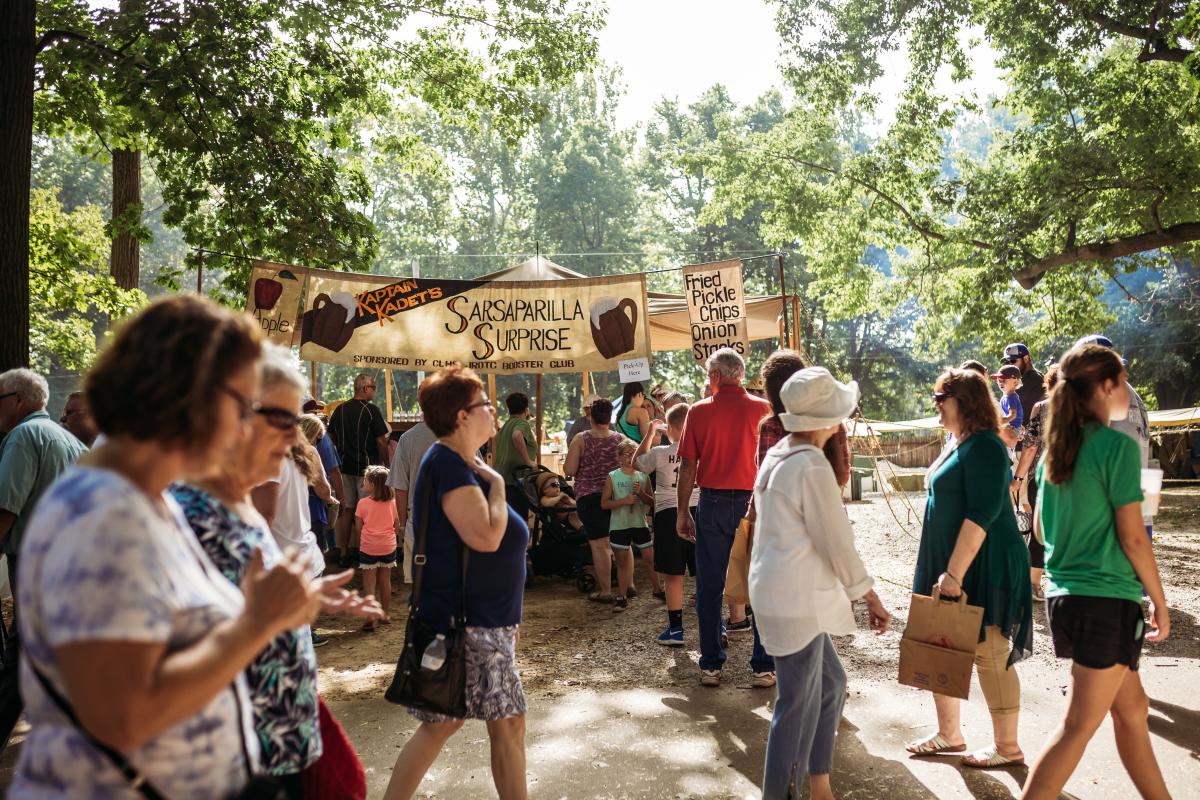 Little John's Root Beer - Homemade Root Beer
With a good drink, you'll have the opportunity to also take home a sentimental glass bottle. With a classic cork harnessed to these bottles, the homemade root beer just hits the spot. A refill might be in order if you plan to take this on with a treat during the festival, or even just to quench your thirst after browsing the various merchants located around the festival grounds. 
Copper Kettle Fudge - Fudge, Pumpkin Roll
A melting sensation is simply how you would describe the fudge or pumpkin roll. The fudge is smooth with a taste, unlike any other festival food you've had before.
The pumpkin roll is a seasonal favorite. I'd recommend washing this down with a bottle of homemade root beer, as the taste will meet just perfectly. The spice coming from the pumpkin roll and the flavor of the root beer are a delicious pairing.
Sweet Corn on a Stick
We're well-known for our delicious corn meals, but did you know that you could also get corn on a stick? This treat is sure to be much cleaner than the various other treats. Its sweet delivery is designed to hit the spot just perfectly. Corn on a stick is something for everyone, whether it's for the kids or the adults. 
If these treats don't spark your interest, don't worry. There are over 40 food vendors at the Johnny Appleseed Festival offering everything from pork chops and sausage sandwichs to caramel apples, caramel corn, and cobblers.
Share your favorite Johnny Appleseed treat with #MyFortWayne on social media!
*This post was originally published September 2018 and has been updated and reformated. Last Updated: September 2021