HolidayFest is a Fort Wayne, Indiana tradition that begins the week before Thanksgiving and continues until we ring in the new year. In a typical year, the flagship event is the Night of Lights, which is always the evening before Thanksgiving. The Night of Lights is an absolute joy and also serves as Fort Wayne's official start to the Holiday season.
*NOTE: Due to COVID-19 prevention measures, the regular Night of Lights events will not take place. While we won't be able to celebrate the Night of Lights the same, you can still take in the iconic downtown lights displays and enjoy a whole season of Fort Wayne HolidayFest traditions from November 25 through January 1.
Fort Wayne, Indiana's Holiday Favorites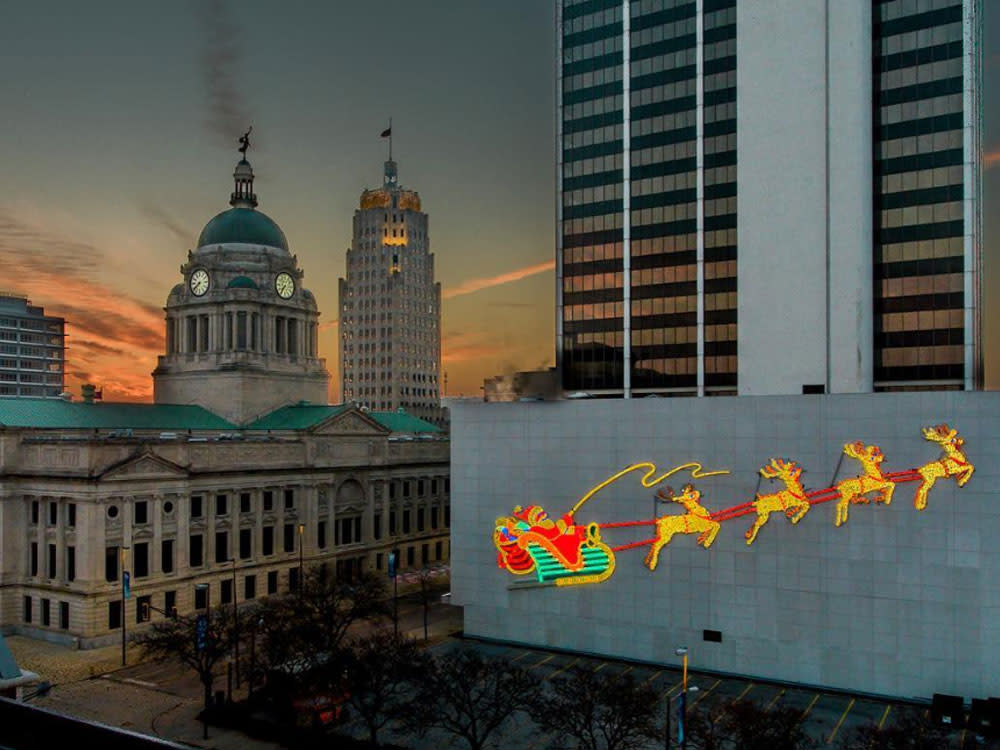 Visit Fort Wayne Instagram
HolidayFest in Fort Wayne
Downtown Fort Wayne is filled with iconic light displays, which will come to life just before Thanksgiving. Many families have made an annual tradition out of exploring downtown and taking in the historic light displays together. See a map of the downtown light displays!
The Best Family Activities
If you love the lights and decor of the season, you won't want to miss the Festival of Trees at the historic Embassy Theatre. Running November 25 – December 2, the Embassy Theatre will be filled with breathtaking Christmas trees, each decked out in different holiday themes by community organizations.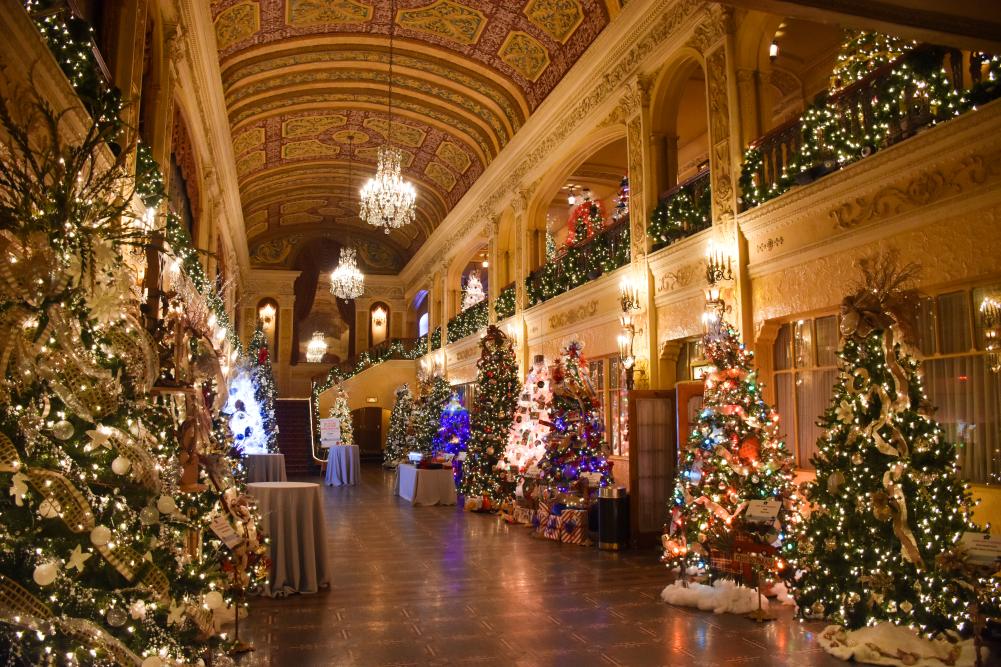 After delighting in all of the beautiful holiday lights with your kids in tow, make your way to the Botanical Conservatory's beautiful "Oh? Christmas Tree!" holiday exhibit. The display features a truly grand array of Christmas trees in traditions from all around the globe. This holiday exhibit is open from November 21 to January 3. While you're there, don't forget to explore the outdoor "Garden in Lights" display!
A Season of HolidayFest Fun
Do you have family coming into town between Thanksgiving and Christmas and want to impress them with Fort Wayne's Holiday spirit? The following activities, events, and attractions are all part of HolidayFest. You're sure to find a festive event to fit your interest. Some of the following events are free and some involve a fee/ticket.
The Best Family-Friendly Events
November 26 — "White Christmas" Movie Screening at the Embassy Theatre
November 26 – December 15 — Festival of Gingerbread at The History Center
November 27 – 29 — Breakfast with Santa at the Embassy Theatre
Insider Tip: This always sells out early, and seating is even more limited for safety measures this year. Call the Embassy's box office at (260) 424-6287 to inquire about availability.
November 27–29 — STEAM-sgiving at Science Central (The annual Festival of Trains is expanding!)
December 5, 12, 19 — Reindeer Saturdays at the Botanical Conservatory
December 10 — Christmas Caroling at the Botanical Conservatory
December 11 and 12 — Fort Wayne Youtheatre presents: "The Lion, The Witch, and The Wardrobe" at the Embassy Theatre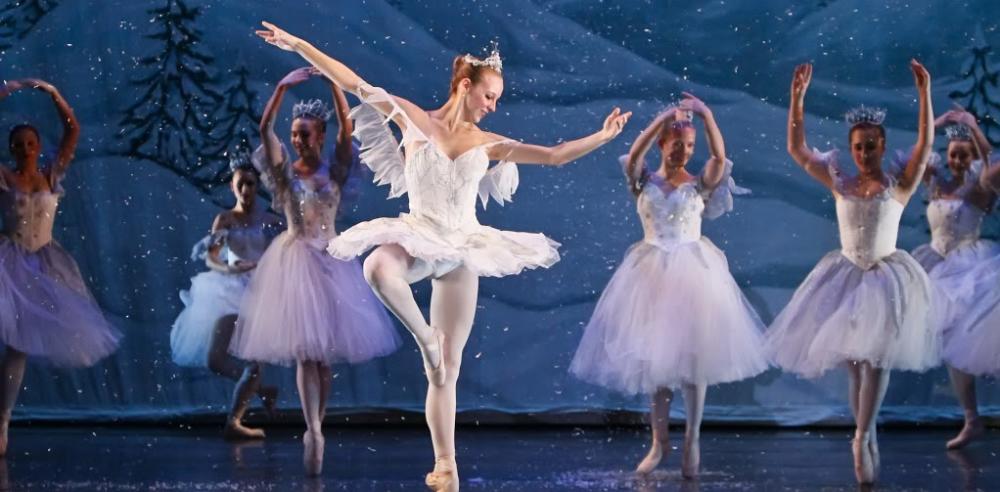 Can't-Miss Events
November 21 – February 28 — Outdoor Ice Skating at Headwaters Park
November 28, December 5, 12, 19 — The Days of Holly Shopping at downtown boutiques on Saturdays!
December 4 – 13 — Fort Wayne Ballet presents: "The Nutcracker" at the Arts United Center
Insider Tip: The Fort Wayne Ballet presents this classic performance every year and it's a wonderful holiday tradition. Attend if you're in town – it's inspiring to see the hard work of our local youth come to life!
Looking for more Fort Wayne holiday fun? Don't miss the Fantasy of Lights 2-mile driving tour through giant light displays, or check out our annual list of the best Crazy Christmas Houses in Fort Wayne.
This post was originally published in October 2018 and has been reformatted and updated.