HolidayFest is a Fort Wayne, Indiana tradition that begins the week before Thanksgiving and continues until we ring in the new year. The flagship event is the Night of Lights, which is always the evening before Thanksgiving. The Night of Lights is an absolute joy and also serves as Fort Wayne's official start to the Holiday season.
This year's Night of Lights falls on Wednesday, November 27. Mark your calendar for the big event, and keep on marking as there's more to Fort Wayne's Holiday culture than our stop-in-your-tracks lighting displays. We've got it all!
Fort Wayne, Indiana's Holiday Hot Spots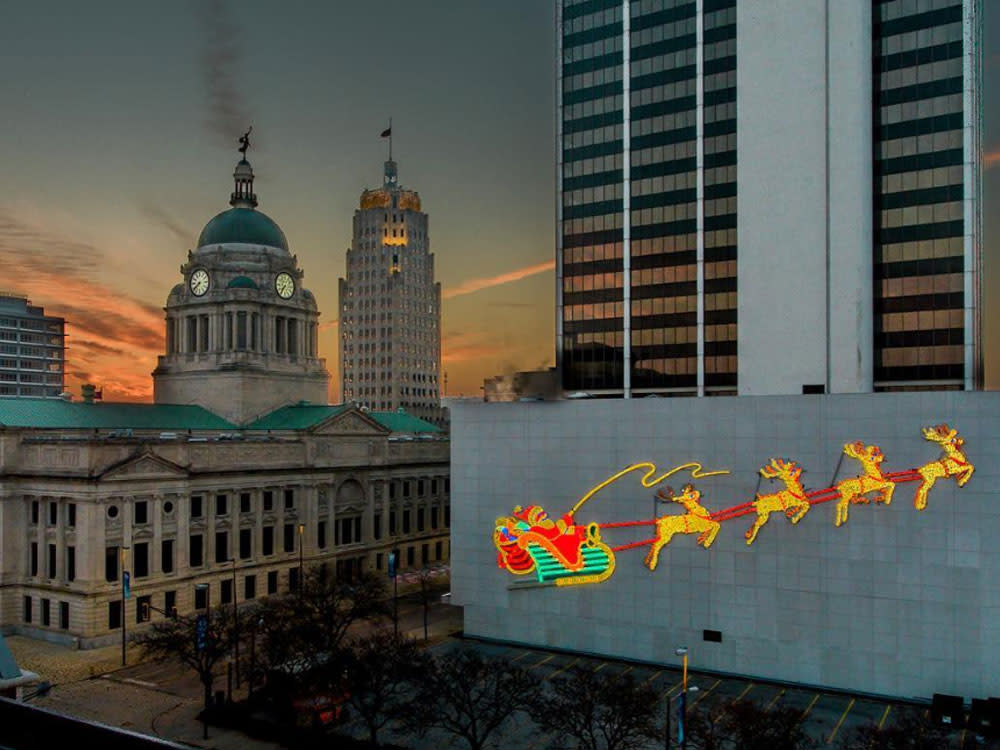 Visit Fort Wayne Instagram
Night of Lights Schedule – Just the Lights
If you're short on time and just want to see all of the lightings - start your evening at the History Center at 5:45 PM, you won't want to miss the light of the Santa and His Reindeer on the PNC Bank building at 6:20 PM and the Merry Christmas Wreath on the I&M Building at 7:00 PM. Wrap up the night at 8:00 PM with Fireworks at Parkview Field. 
Night of Lights – The Activities
Many downtown locations offer Night of Lights activities, the evening of November 27. From indoor warm activities to some great family-friendly celebrations, these are the perfect activities to make your holiday celebrations special. 
Warm Indoor Activities
Visit with Santa and one of his reindeer at the beautiful Baker Street Train Station from 4:00 PM - 8:30 PM, or enjoy crafts and entertainment at the Grand Wayne Convention Center Holiday Open House from 6:00 PM - 8:00 PM. There are plenty of other great indoor activities to help you warm up, but make sure you step outside for the ringing of the church bells at 7:30 PM
The Best Family Activities
After delighting in all of the beautiful holiday lightings with your kids in tow, make your way to the Botanical Conservatory's beautiful Christmas Connections display featuring Santa and Christmas carols with the Fort Wayne Youtheatre. Let your kids explore the Allen County Public Library downtown branch and enjoy hands-on arts and crafts!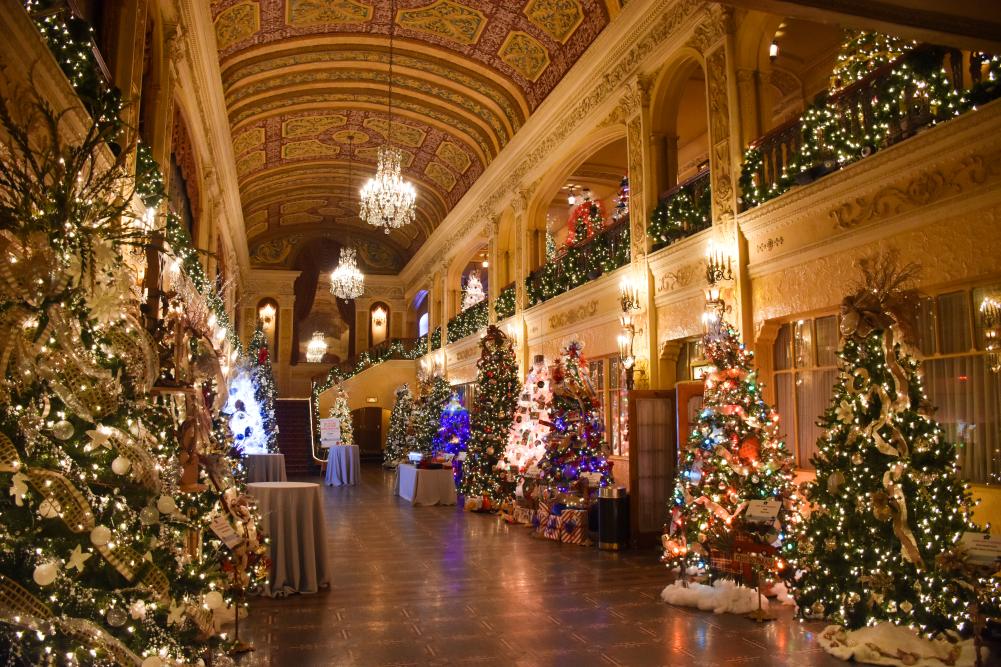 Can't-Miss Night of Lights Activities
Make your list and check it twice - you do not want to miss out on these classic holiday events.The Festival of Trees display at the Embassy Theatre features beautifully decorated trees throughout the lobby and beautiful window displays (available November 27 through December 4.) 
*All events located in downtown Fort Wayne. Times vary with most activities beginning between 4-5PM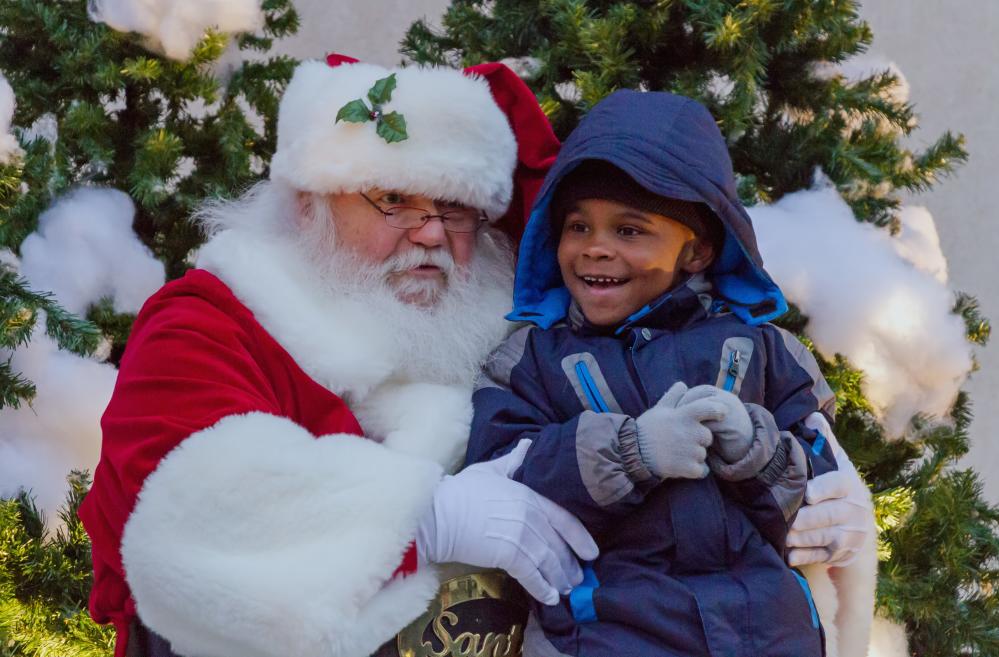 HolidayFest - beyond the Night of Lights
Do you have family coming into town between Thanksgiving and Christmas and want to impress them with Fort Wayne's Holiday spirit? The following activities, events, and attractions are all part of HolidayFest. You're sure to find a festive event to fit your interest. Some of the following events are free and some involve a fee/ticket.
The Best Family-Friendly Events
November 26 through December 15 – Festival of Gingerbread at The History Center
November 29 through December 1 – Breakfast with Santa at the Historic Embassy Theatre
Insider Tip: This always sells out early. Call the Embassy's box office at (260) 424-6287 to inquire about availability.
November 29 through December 1 – Festival of Trains at Science Central
November 30 – Joyeux Noel, A Festive French Christmas at Fort Wayne's Historic Old Fort
December 7, 14, 21 – Santa & The Reindeer at the Foellinger-Freimann Botanical Conservatory
December 1 through 15 – Christmas Songs and Stories at First Presbyterian Theater
Date Night Events
December 8 – Jingle Bell Jazz at the downtown branch of the Allen County Public Library
December 16 – Suzuki Strings Holiday Concert at the Foellinger-Freimann Botanical Conservatory
December 13, 14, and 21 – Holiday Pops performances by the Fort Wayne Philharmonic (located at the Historic Embassy Theatre)
December 20 through 22 – Heartland Sings: The Spirit of Christmas (located at the Allen County Courthouse)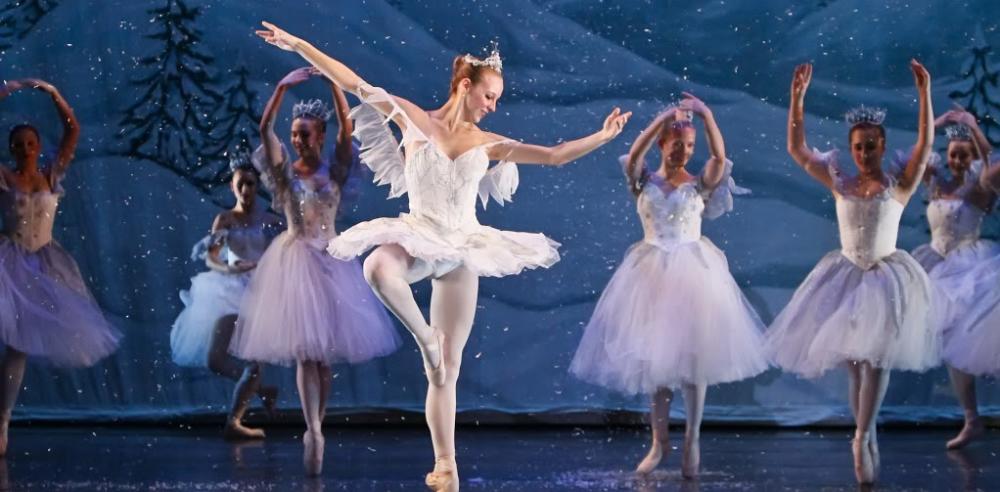 Can't-Miss Events
November 9 through 24 - Miracle on 34th Street presented by the Civic Theatre
November 16 through March 1 - Outdoor Ice Skating at Headwaters Park
November 22 - Christmas on Broadway Tree Lighting
November 30 – Holly Shopping event downtown
December 6 through 15 – The Nutcracker performance at Arts United Center
Insider Tip: The Fort Wayne Ballet presents this classic performance every year and it's a wonderful Holiday tradition. Attend if you're in town – It's inspiring to see the hard work of our local youth come to life!
Festive New Year's Events
December 29 and 30 – 45th Annual Boar's Head & Yule Log Festival
December 31 – Countdown to Noon at Science Central
December 31 – Fort Wayne's New Year's Eve Ball Drop
Also, save the date for Winterval on January 25. More details to come!
This post was originally published in October 2018 and has been reformatted and updated.