I readily admit to having a sweet tooth. And I know I'm not alone in that. So how about some sweet talk today -- specifically, where to buy some of the best pie in Fort Wayne, Indiana?
The Best 9 Pies in Fort Wayne, Indiana
Pickles Cafe
Several years ago, a friend and I visited this quaint restaurant, located at 5310 S 800 E-92.
The eatery is housed in an old general store, and you can still buy things there. The food was good, but what really impressed me was dessert: Peanut Butter Pie. This pie really changed my life! It's very rich, featuring a chocolate cookie crust, and thick creamy layers of chocolate and peanut butter. Delicious, just delicious. And, if you're more into fruit pies, Pickles makes several of those as well. This is one place where I have to say yes to dessert every time.
Waynedale Bakery
Wanting a classic style pie, stop in at the Waynedale Bakery, 2610 Lower Huntington Rd. They use an old-fashioned lard crust recipe that results in flaky, mouthwatering crusts that taste like ones that grandma used to make. There is a wide variety of pies available, from fruit pies like apple, peach, blueberry, and rhubarb, to creampies like key lime and banana/chocolate/coconut/cherry cream, to others such as turtle, butterscotch, and peanut butter. Pumpkin pie and other seasonal varieties are also available.
If you've tried and loved the pie at Coney Island, guess what? It was made at Waynedale Bakery, which makes all pies for the Fort Wayne icon.
There are always a few pies available in the case, but if you'd like to buy an entire pie, call ahead at 260-747-2992.
Sweets So Geek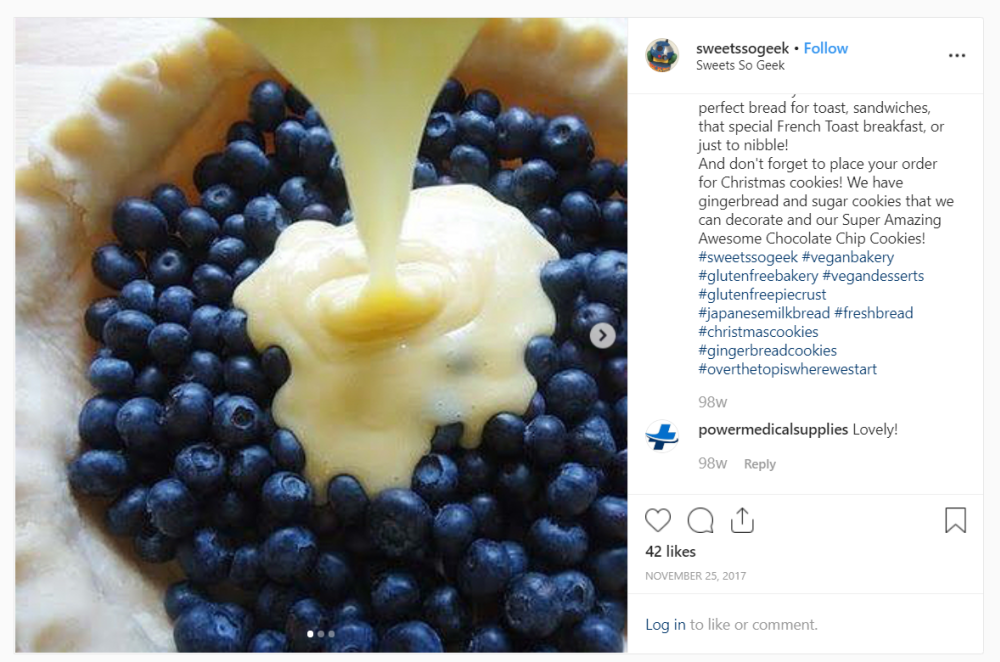 Looking for a unique pie? Check out Sweets So Geek, located at 3410 N. Anthony Blvd.
At this quirky dessert shop, you can buy custom-order pies. A look at their dessert menu reveals pies that you don't find every day: Lock Shock and Horchata Pie. Baby Ruth Pie. Horchata Churro Pie. Even Hoosier Heart Attack, which is a sugar cream pie baked inside a spice cake and frosted with vanilla buttercream. At Sweets So Geek, look for interesting crust varieties and newfangled pies sure to entice your mind as well as your tastebuds.
Rise 'n Roll
You probably think of doughnuts when you think of Rise 'n Roll (5129 Illinois Rd and 509 E Dupont). But, Rise 'n Roll makes more -- cakes, muffins, cookies, and yes, pies. Pies at Rise 'n Roll are delectable and varied. You can choose among Reese's Cream, Crunch Delight, Rhubarb Cream, Red Raspberry, Peach, Sour Cream Blueberry, and that's just a beginning.
Sara's Family Restaurant
Sara's Family Restaurant, 5792 Coventry Lane, has long been a favorite place for me to meet a friend for lunch. Sara's offers delicious breakfasts, lunches, and dinners, with a huge menu and generous quantities of food with a home-cooked touch. Be sure to save room for some of their delicious pecan or coconut meringue pie.
The Friendly Fox
Located in the heart of Southwood Park (4001 S. Wayne), The Friendly Fox has long been a favorite spot to pop into for a hot drink or a fun, creative lunch entree. They also offer pie -- "only key lime," said the manager, "but it's amazing." Give the in-house-crafted creation a try!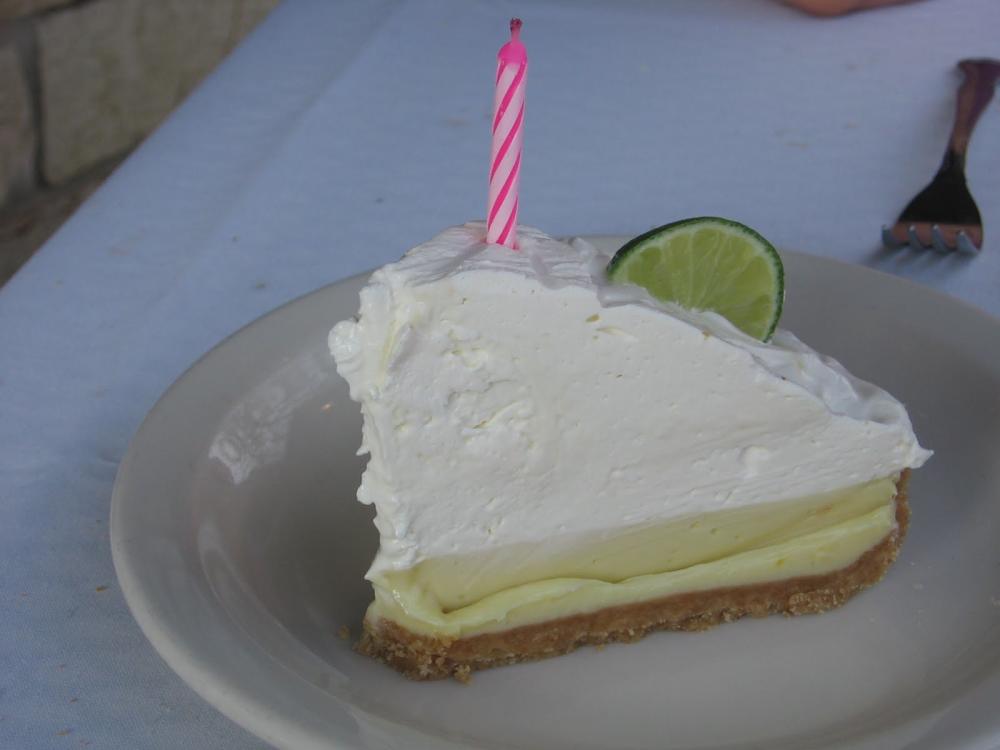 Paula's On Main
Another super spot for Key Lime Pie is Paula's on Main (1732 W Main St) -- "the best north of Florida," I was told by an employee. They also offer chocolate peanut butter pie, and other flavors are available on a rotating basis. Want a whole pie? Paula's will sell it to you, in a glass pie plate that you can return for $5 off your next pie -- and you may even be able to pass it off as one you've made yourself. Stop by Paula's on your birthday or anniversary and they'll even offer you a free slice.
Cindy's Diner
Enjoy a burger and fries at this authentic '50s diner, but don't leave without finishing up with pie! Cindy's Diner offers various pies on a rotating basis. They make the perfect ending to your meal of comfort food.
Hetty Arts Pastry
Are you a fan of Hetty Arts doughnuts, sold on a pastry truck you'll find at various locations around town or at local markets? Hetty Arts makes delicious pies too -- you can sample it at HT2 (10212 Chestnut Plaza Drive).
This post was originally published in October 2018 and has been updated.