Fort Wayne, Indiana has hundreds of Airbnbs and unique vacation rentals to choose from. And while the list offers many great options for your next getaway, there are a few unique and noteworthy spots you won't want to miss!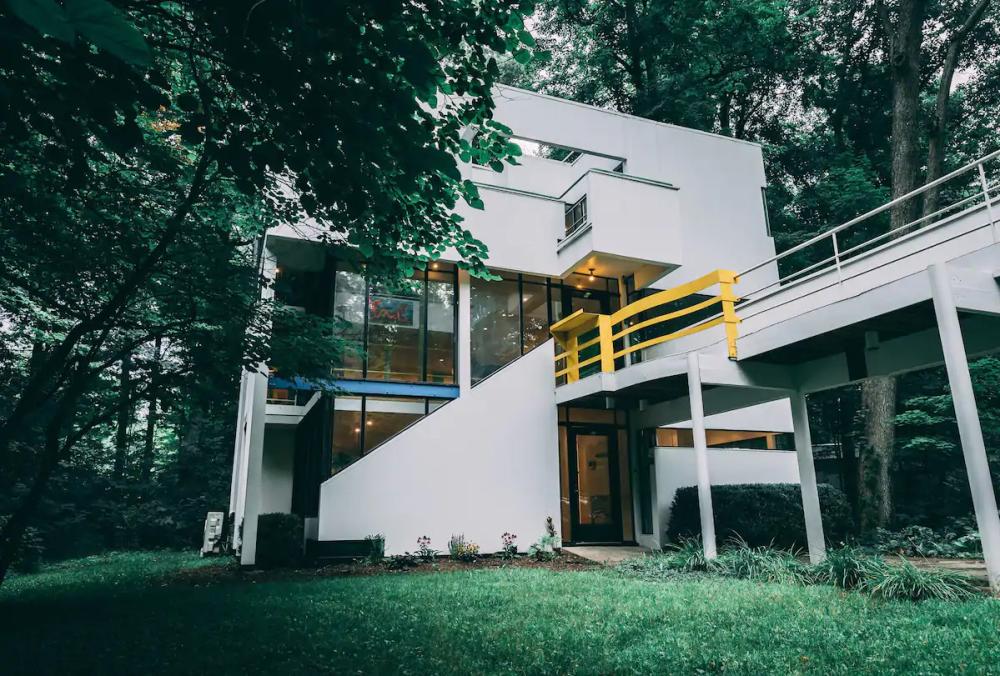 Pictured: Cube House exterior
Unique Airbnbs in Fort Wayne, Indiana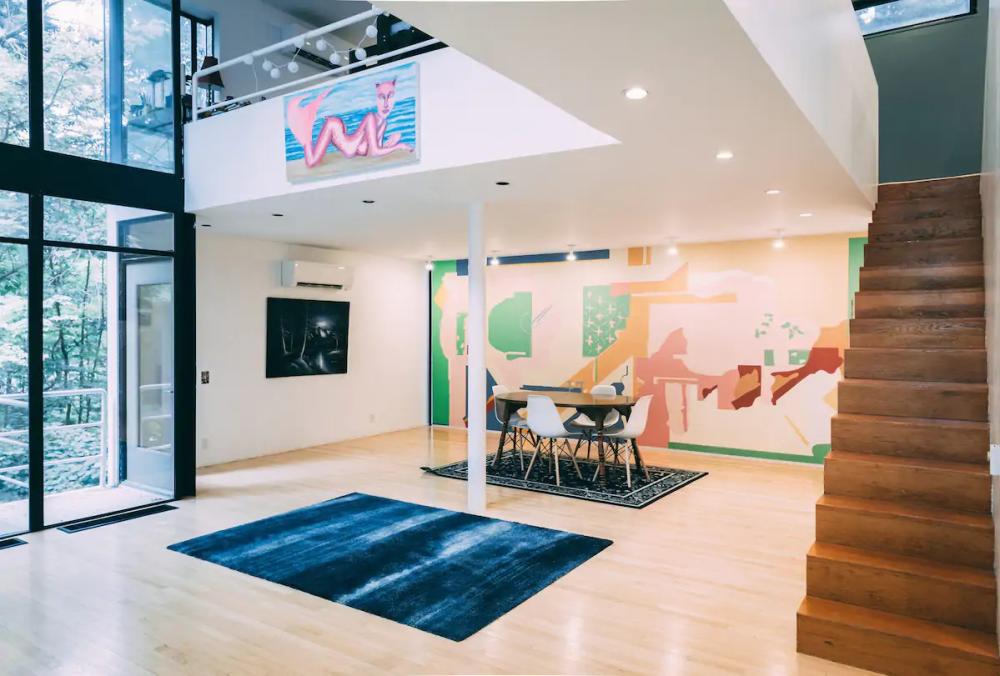 Pictured: Cube House interior
Cube House
The most famous of these is Fort Wayne's "Cube House." This architectural wonder was the first house designed by famous architect Michael Graves, and is the winner of the AIA 1975 Honor Award from the prestigious American Institute of Architects. Guests can rent the entire house and enjoy the modern marvel, nestled in a natural setting just outside of Fort Wayne. The house features 3 bedrooms, 8 beds, and 2.5 bathrooms. See the Airbnb listing and photos here.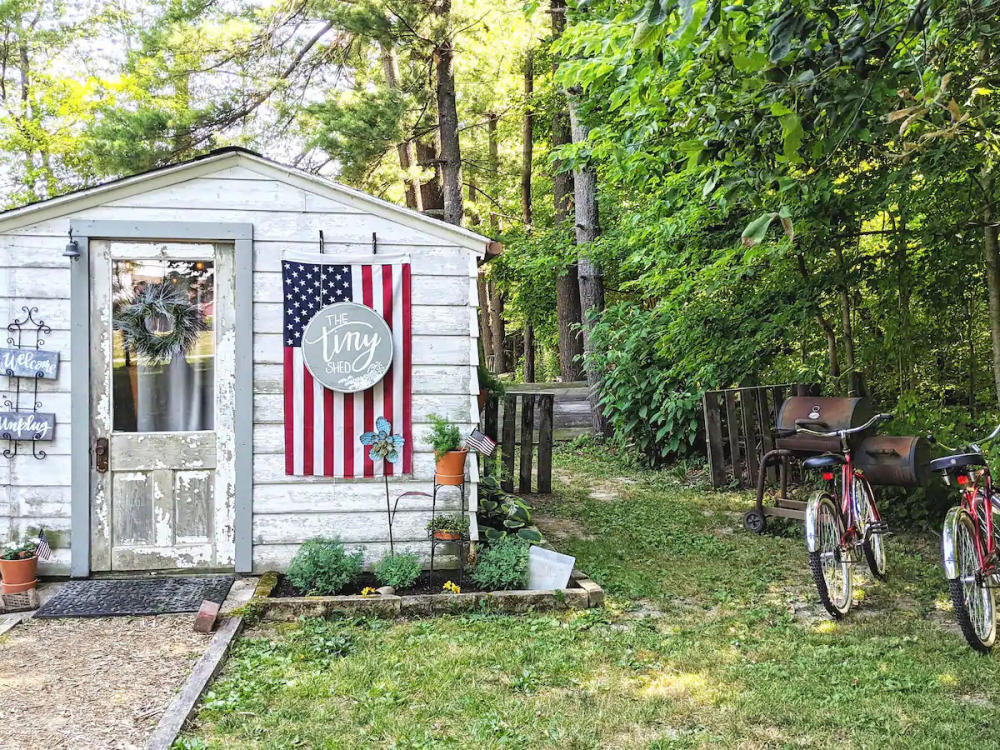 Pictured: Tiny Shed exterior
Tiny Shed
On the other end of the spectrum is the "Tiny Shed," a darling way to enjoy the "micro-stay" movement. The Tiny Shed offers a unique, cozy "glamping" experience. Escape the hustle and bustle and enjoy a getaway to this intimate retreat surrounded by woods and natural scenery. This super-affordable rental is perfect for two people. View the Tiny Shed on Airbnb here.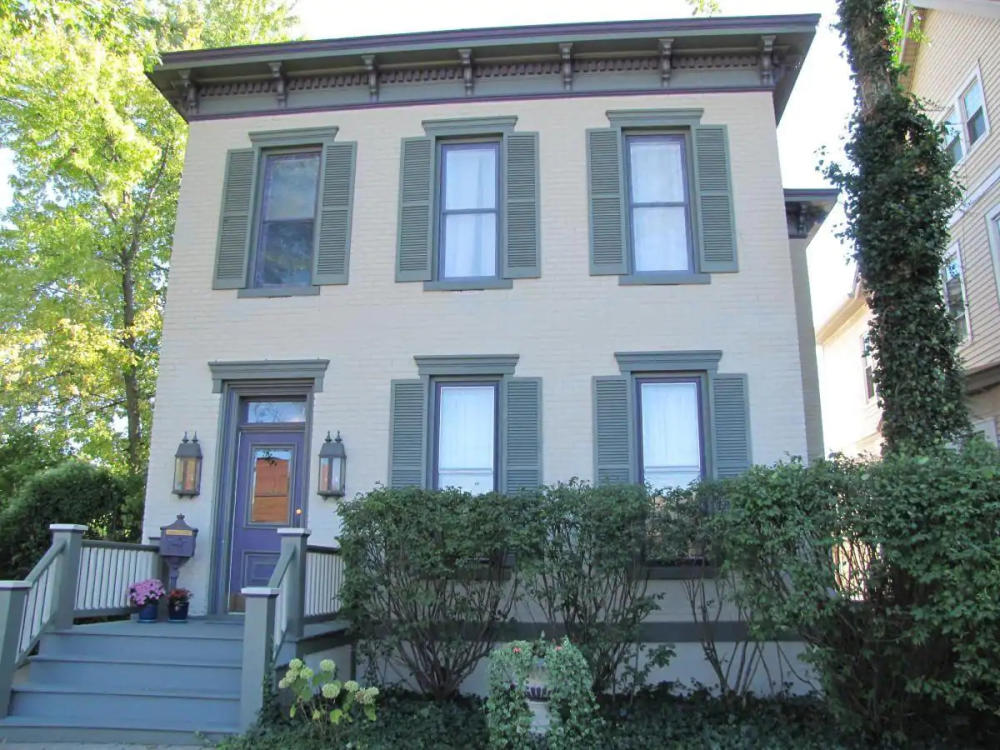 Pictured: Sion Bass House
More Can't-Miss Rentals
In downtown Fort Wayne, you can enjoy an overnight stay in a truly historic home. The Sion Bass House offers several different rooms for rent, all located in the original home of this Civil War hero.
Fort Wayne vacation rentals also include charming carriage houses (located downtown near the Genealogy Center and downtown attractions), riverfront retreats (be sure to bring your kayaks!), a mansion from the 1800s that sleeps 25, a beautiful cabin in the woods, and cool downtown condos.
Make your stay unique and one-of-a-kind when you search our local properties, or discover money-saving hotel packages at one of our many comfortable hotels.