Fort Wayne, the City of Restaurants, features a James Beard-nominated chef, long-standing restaurants that have been serving guests for more than 100 years, and some hidden gems – high-quality, authentic ethnic restaurants. 
Indiana has one of the largest Burmese immigrant populations in the US, and Fort Wayne offers some of the best Thai and Burmese food you can find. Too, most Fort Wayne Thai restaurants are owned by Burmese immigrants. According to Journal Gazette Food Critic, Ryan DuVall, "strictly Burmese food would have more astringent, forward flavor and fish sauce – 'funkier' than the 'traditional' Thai that has been Americanized."
What Thai and Burmese restaurant will you explore on your next Fort Wayne Foodie getaway? Note, many of the restaurants listed below have an authentic Thai menu featuring Burmese dishes.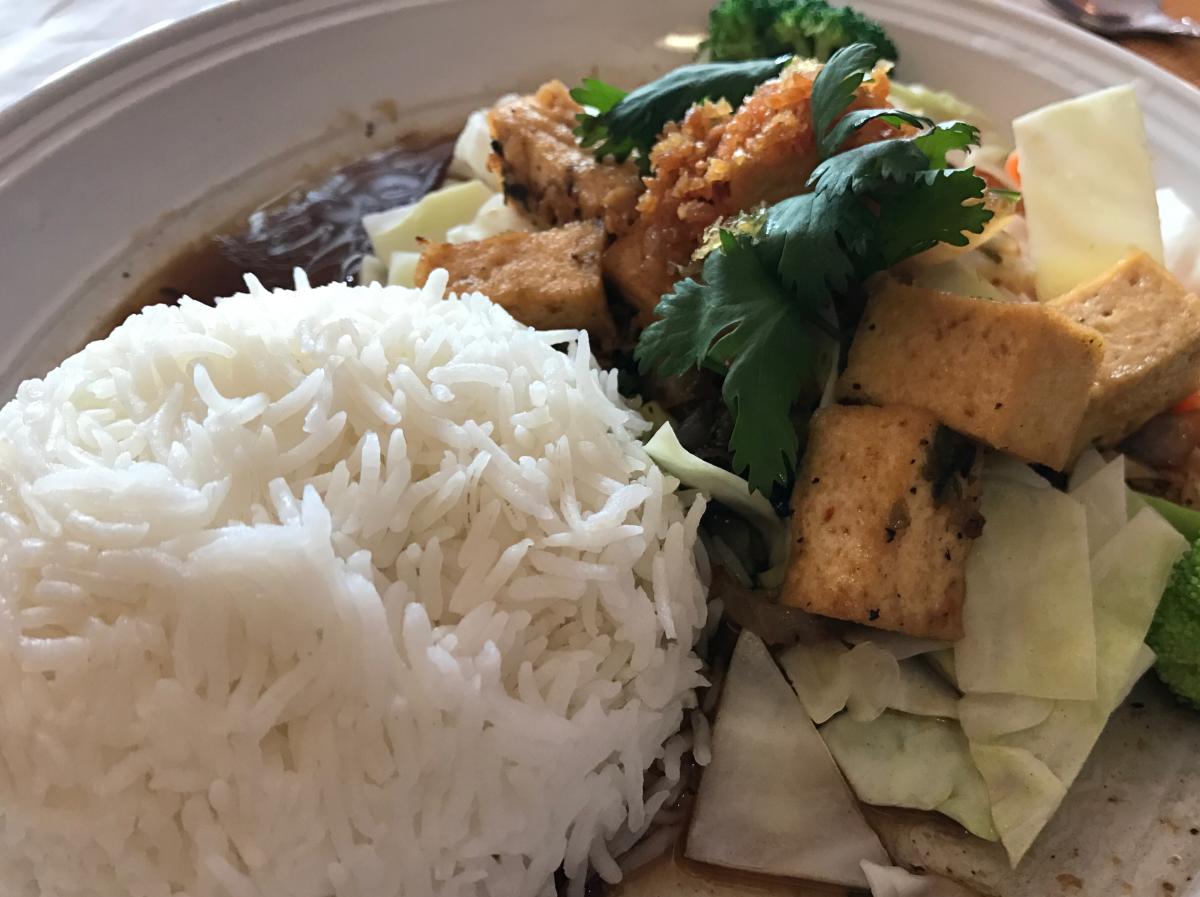 9 Burmese and Thai Restaurants to Savor in Fort Wayne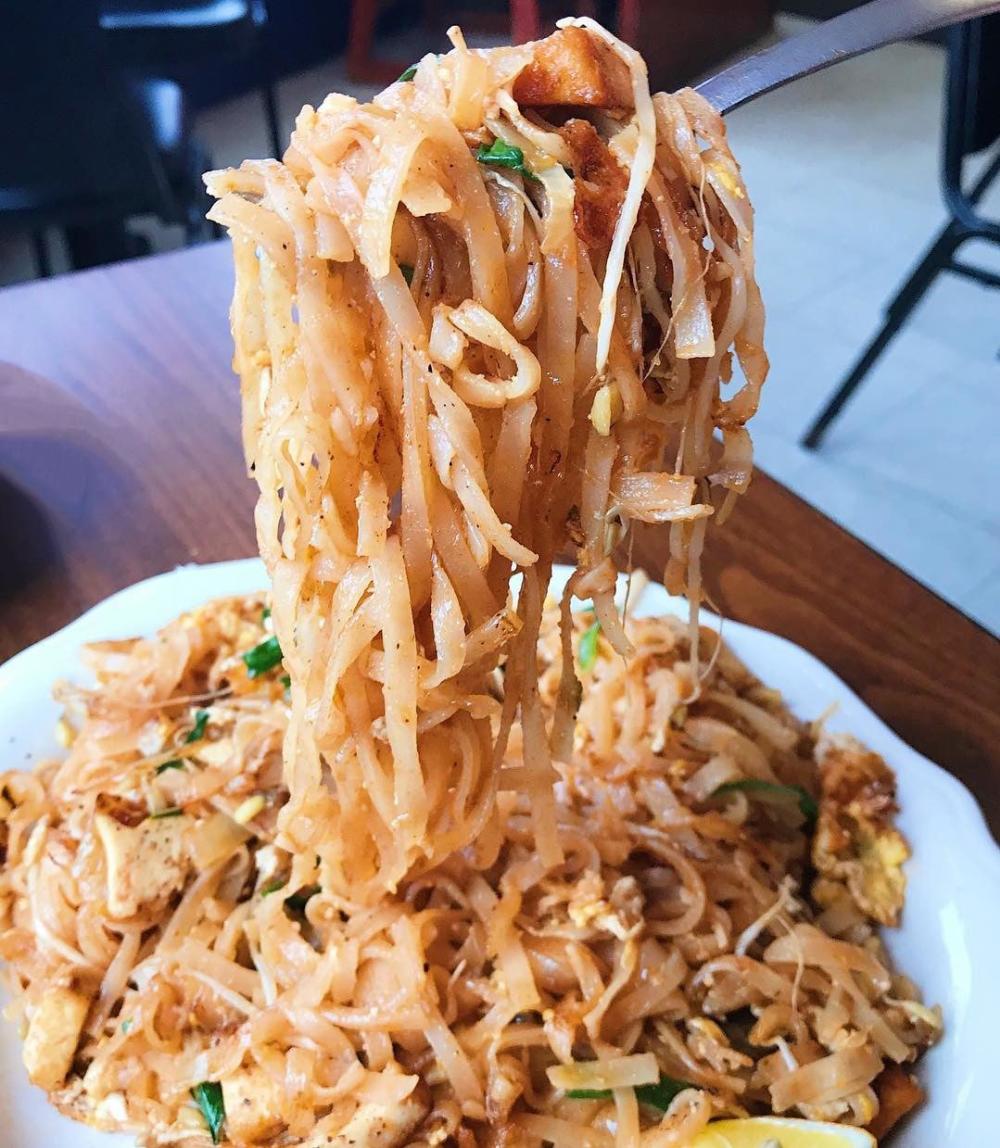 @foodnetwerq on Instagram — Mahnin
1. Mahnin | 2701 S Calhoun St.
Situated in a white building with curved front windows giving it a diner feel, Mahnin is one the first in Fort Wayne. Travel to Thailand and Burma with dishes like curries, Burmese fried noodles, and Pad Thai.
2. Nine House | 14617 Lima Rd.
Nine House is home to some of the most authentic Thai food in Fort Wayne, says DuVall. Located north of town, Nine House provides authentic East Asian dishes including chicken samusas and their famous fired noodles. You'll need to call to place your order via carry out or catering!
3. Nawarat | 5527 S. Anthony Blvd.
Dine at Nawarat for the most authentic Burmese food according to DuVall. This restaurant also draws influences from India and Thailand. Dine on Pad Thai, Beef Keema Egg Paratha, and Moke Hin Kha, which according to DuVall is "as Burmese as it gets."
4. Yummy Thai | 2823 E. State Blvd.
Open for lunch and dinner, Yummy Thai is a welcoming restaurant featuring Thai curry dishes and Thai soup. From the Chef's Special to fired rice, and stand out appetizers, Yummy Thai stands out as a great approachable restaurant for you to get started on your discovery of Burmese and Thai food in Fort Wayne.
5. Malaysia Halal Restaurant | 5205 Decatur Road
Located in the back of The Chay Asian Market, the Malaysia Halal Restaurant features a menu written in Burmese and offering samosas, Burmese shrimp salad, Masala chicken. Enjoy this restaurant that provides a nice combination of authentic Malaysian and Burmese food.
6. Nirvana Taste Restaurant | 3032 S. Calhoun St.
Located next door to the Mon Asian Grocery, Nirvana's food is worth wait!  Open Tuesday to Sunday, you can dine on Burmese dishes like the Pickled Tea Leave Salad or the interesting pad kapow with preserved duck egg and chicken. Additional menu items include samosas, mushroom larb, Thai chow mein, and more.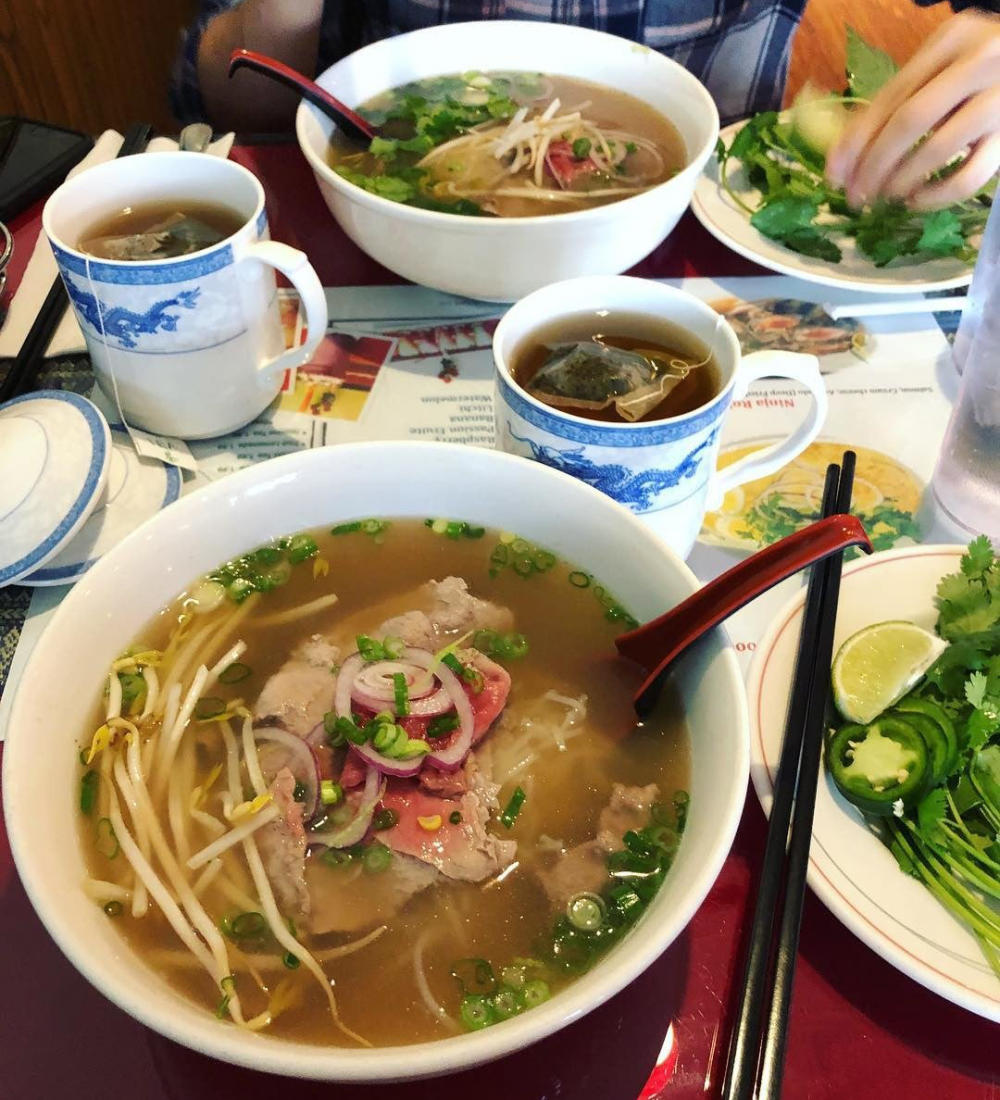 @tabitha_dossen on Instagram — Pho Shi
7. Pho Shi | 6735 W. Jefferson Blvd.
Pho Shi serves up Japanese, Vietnamese, Thai, Malaysian, Burmese, and sushi dishes. Dig into appetizer platters, pho, dried anchovy fried rice, sushi, vegetable tempura. Open Monday to Saturday, Pho Shi is another great restaurant to get started on your food tour through Fort Wayne.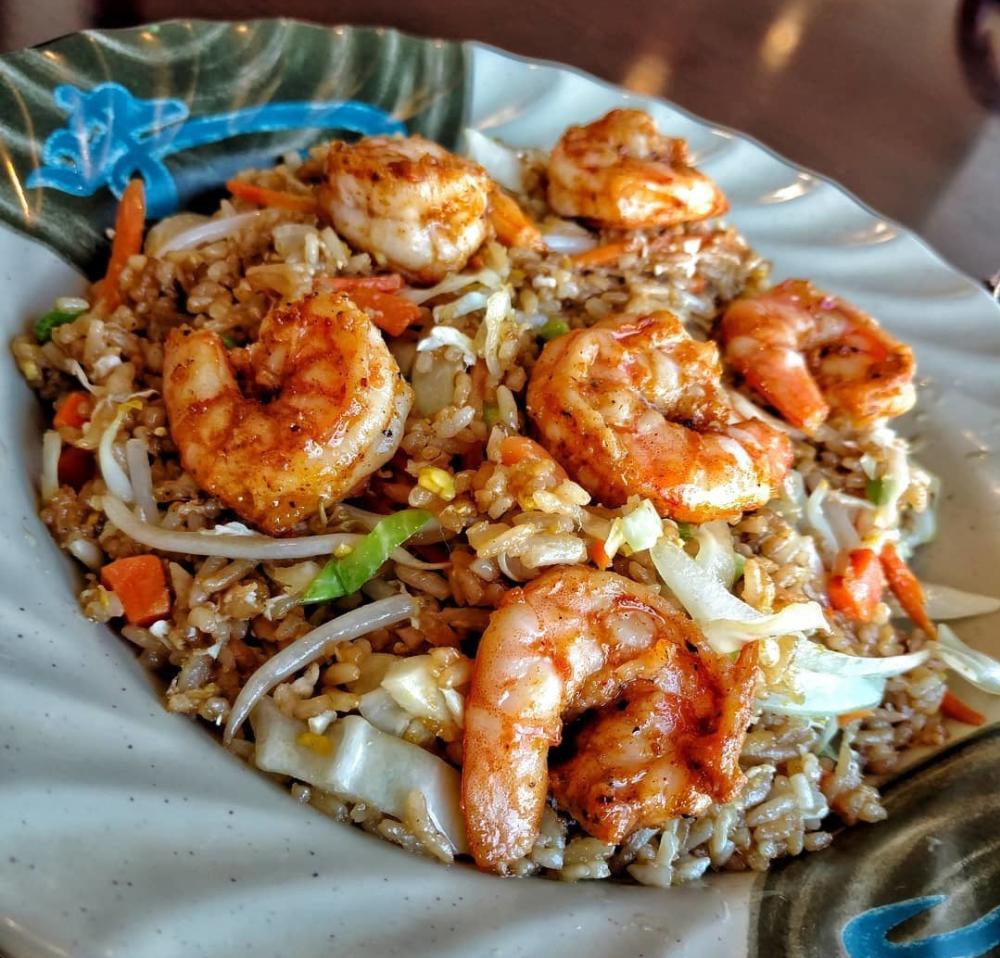 @ronchandler21 on Instagram — West Coast Grill
8. West Coast Grill | 2310 S. Calhoun St.
Another great hidden gem in Fort Wayne, is West Coast Grill located on South Calhoun. Menu items include pungent fish, orange duck, Bahn mi Pork Sandwich, Beef Udon, Tom-yom Fried rice, and more! According to DuVall, owner Lee Truong "is a master of duck and those beautifully cooked birds hanging in the glass case next to the ordering counter are as enticing as can be."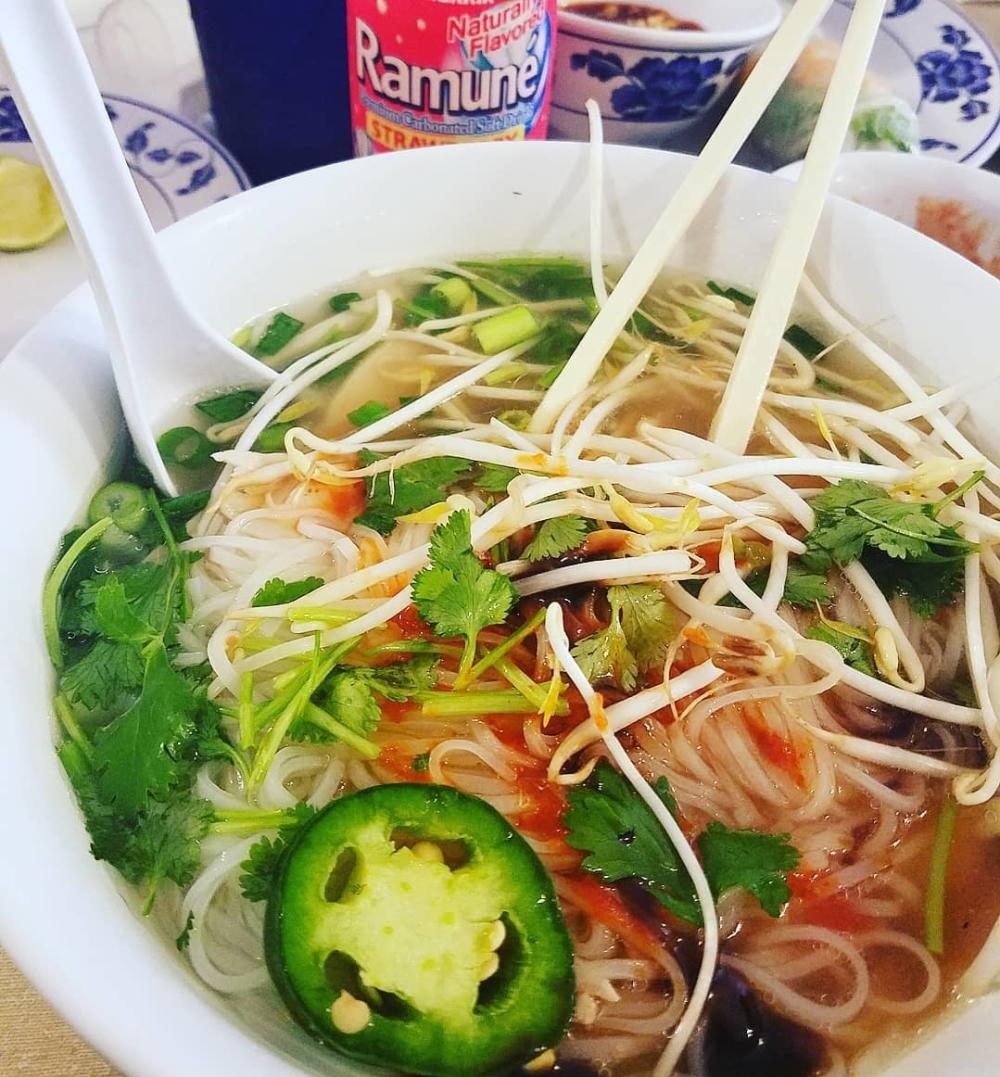 @the_sultry_sunflower on Instagram — Saigon
9. Saigon | 2006 S. Calhoun St.
A Fort Wayne favorite for business workers at lunch is Saigon. This South Calhoun restaurant serves up some great soup – they have a variety of pho perfect for everyone's preferences, spring rolls, and other Chinese staples from their long list of menu items.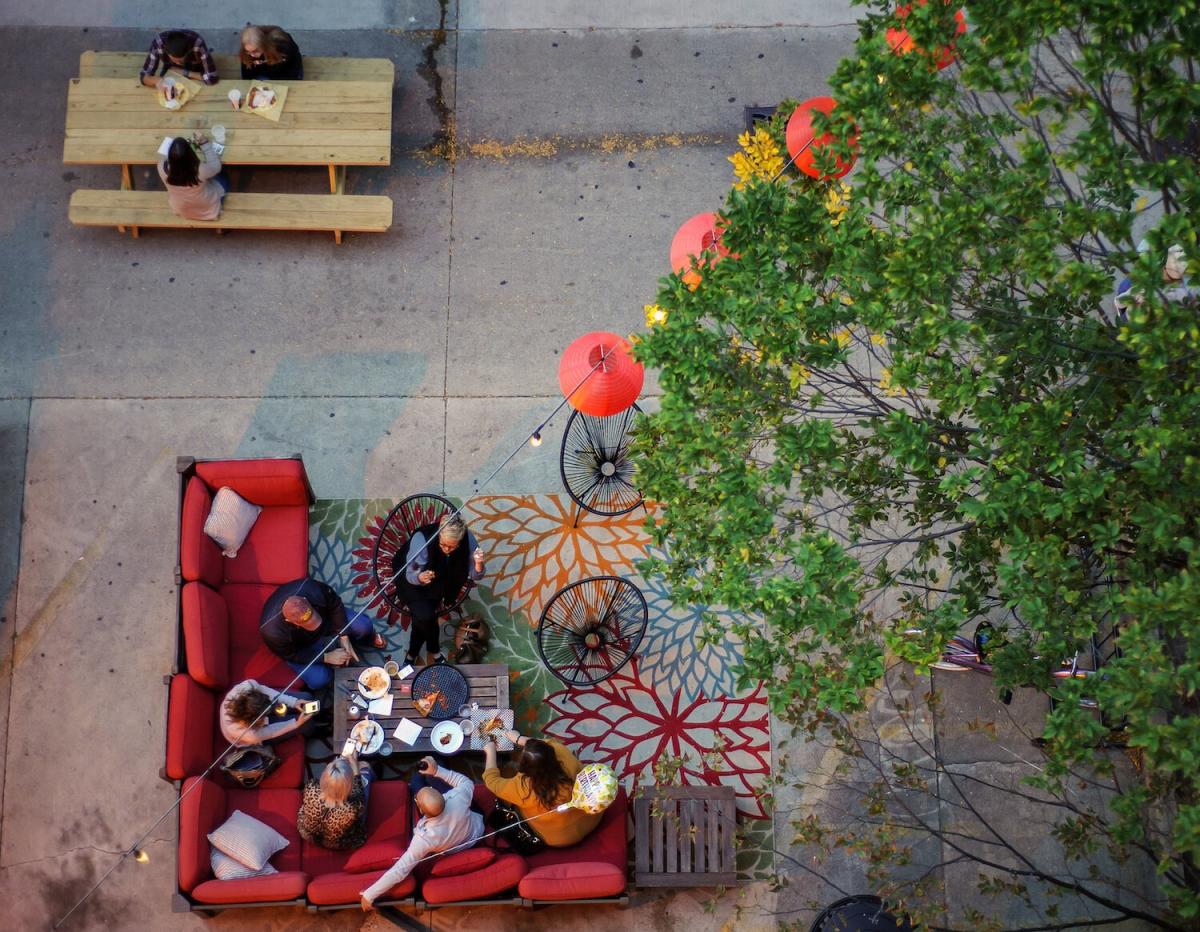 Photo by Ray Steup, courtesy of Input Fort Wayne.​
In my opinion, one of the best parts of any trip is the food and restaurants you get to discover. In Fort Wayne, the best part about our food scene is the variety of flavors, restaurants, and food that is being served daily to diners.
On your next getaway to Fort Wayne, take a tour of Fort Wayne's Burmese and Thai food scene with these restaurants. If you're looking for more foodie options, check out our guide to Breakfast, Lunch, and Dinner in Fort Wayne. 
Have other restaurant suggestions, email them to Marketing@VisitFortWayne.com.