Years of waking up to just eggs, cereal and toast on the weekends are now over. Don't get me wrong, I love breakfast. But I REALLY LOVE brunch.
Whether brunch is now part of your late-Sunday morning routine, or if you are looking for a unique meal with a twist, Fort Wayne, Indiana restaurants are all in on the brunch craze.
The Best Brunch in Fort Wayne, Indiana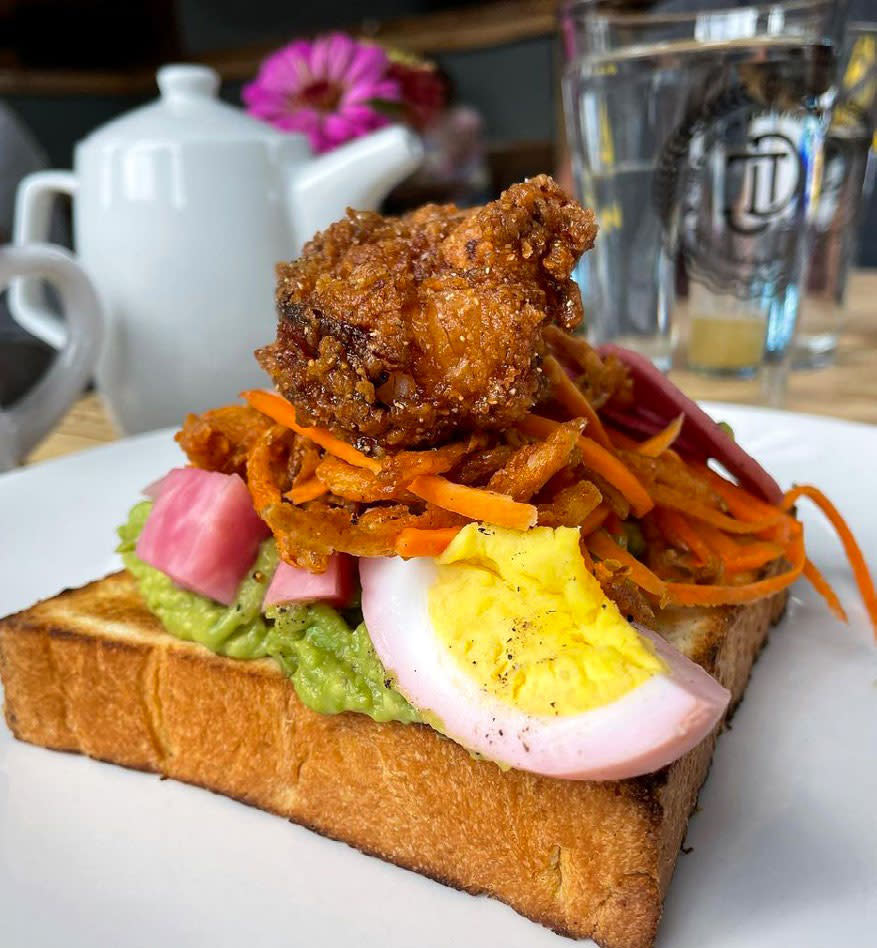 Credit: @ilovefooda2 on Instagram
Junk Ditch Brewing Company
Junk Ditch Brewing Company offers brunch each Sunday on Main Street. Packed with a delicious menu featuring chicken and waffles, biscuits and gravy, and eggs benedict, the star of Junk Ditch's brunch may be the large, fluffy, and sweet cinnamon roll!

1825 W. Main St.
Saturday and Sunday 10 AM to 4 PM
Indoor/Outdoor Seating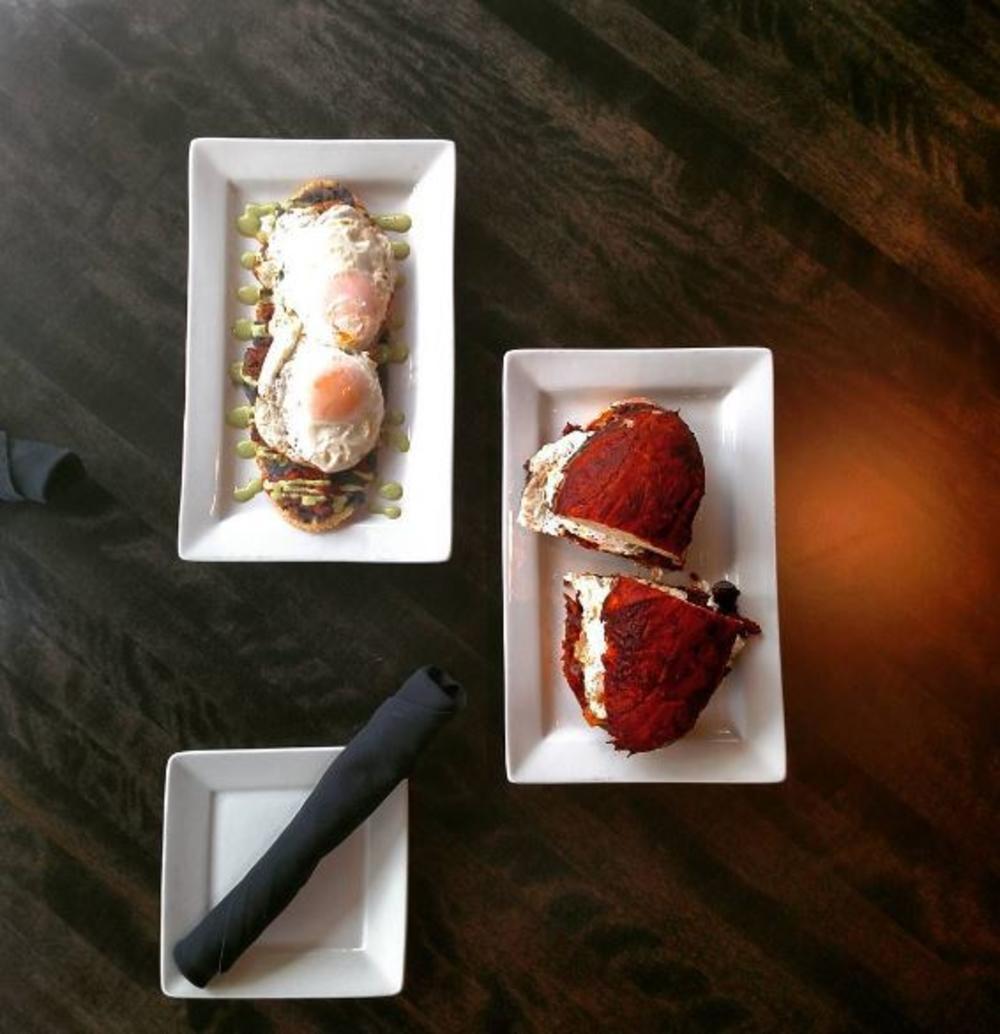 Hoppy Gnome
Offering great service and even better food, the Hoppy Gnome is a must-try for brunch! The Huarache will become a foodie favorite with eggs, crema, and black beans, as well as the Steak n' Eggs or the Bayou Benedict.

Saturdays and Sundays 10 AM to 4 PM 
203 E. Berry St. 
Indoor/Outdoor Seating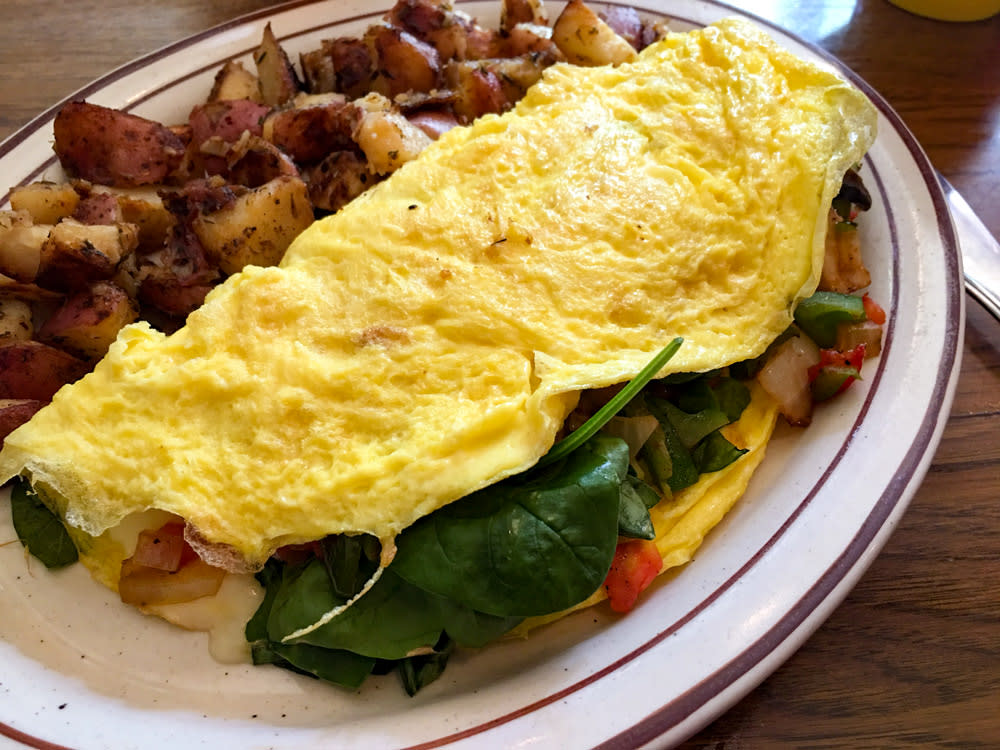 Dash-In
Tucked inside Calhoun Street, the Dash-In, otherwise known as "the Dash" has been winning over downtown meal-goers with savory plates with personality, notably the popular Eddy's Slop (eggs, sausage, veggies, potatoes) biscuits and gravy, and classic eggs and bacon.
Breakfast offered daily. Brunch on Saturdays and Sundays only. 9 AM to 3 PM
814 South Calhoun St.
Indoor/Outdoor seating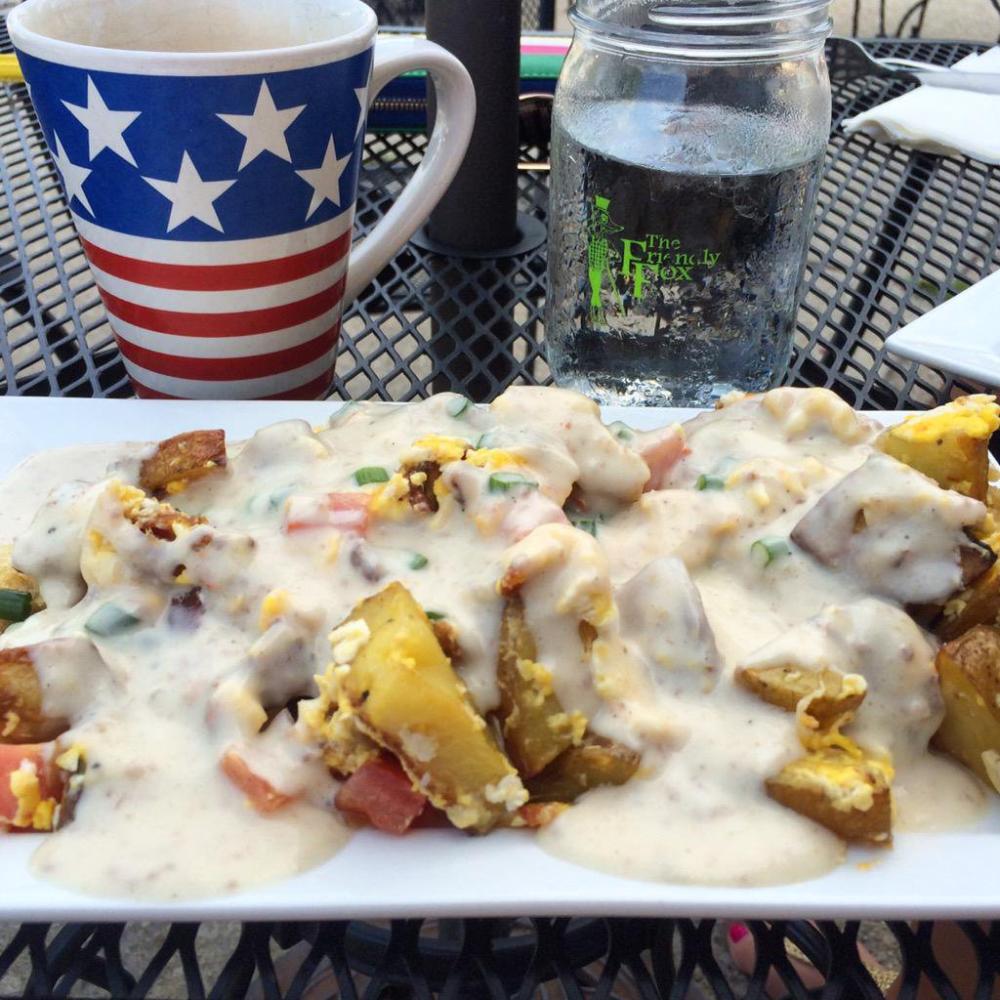 Friendly Fox
Located in Southwood Park Neighborhood, the Friendly Fox offers a cozy atmosphere and a classic brunch meal of eggs and bacon, wraps and breakfast sandwiches. It's the perfect "ride your bike to brunch" spot. And if you're in the mood for biscuits and gravy or the mouthwatering Garbage Plate, you can ONLY get these during Saturday brunch. Don't miss out!
8 AM to 11 AM on Saturdays
4001 South Wayne Ave.
Indoor/Outdoor seating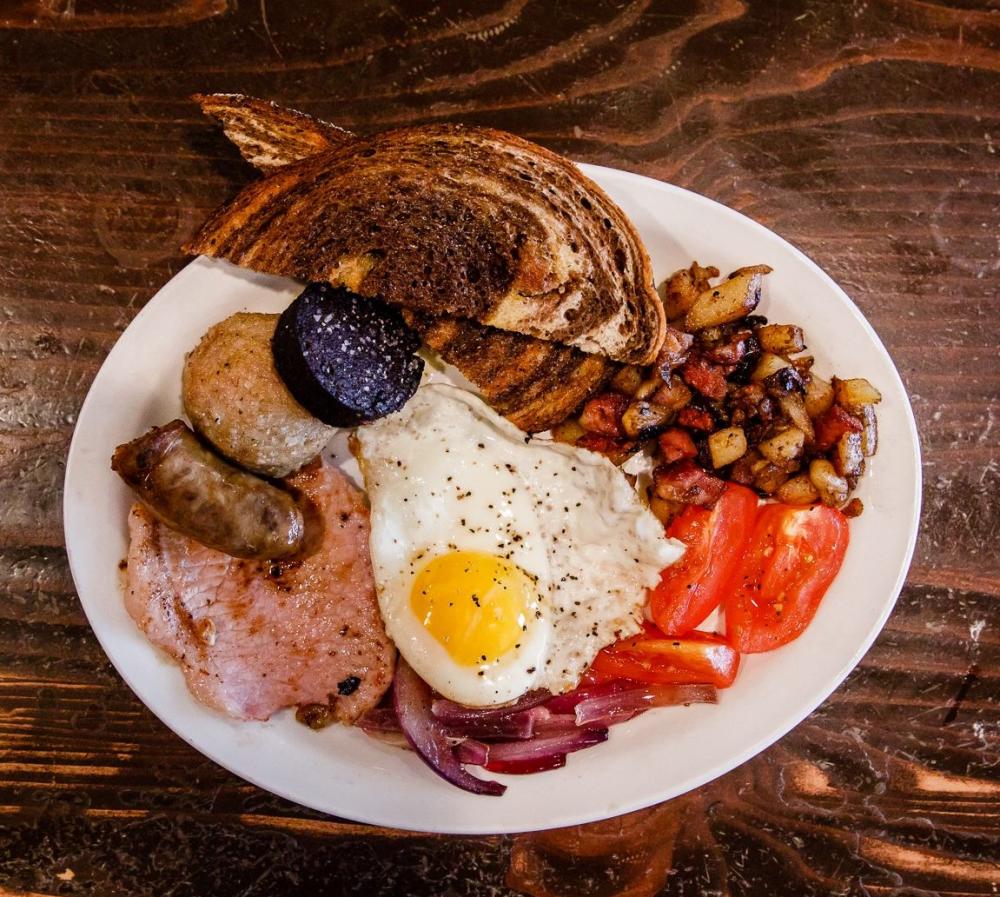 JK O'Donnell's
Popular for its lunch and dinner menus, JK O'Donnell's features a colorful brunch dish (all day!) called the "Irish Breakfast." It's properly named for its traditional Irish meal with an egg, vegetables, sausages, and bread.
11 AM to Midnight on Saturdays
121 W Wayne St.
Indoor/Outdoor seating
Granite City Food & Brewery
If you're craving a BIG brunch feast, you won't find a better option than Granite City Food & Brewery. This huge brunch buffet dishes all the classics like biscuits and gravy, eggs, French toast and a prime rib carving station. There's a reason they call it the "Lawless Brunch."
9 AM to 2 PM on Sundays
3809 Coldwater Rd.
Indoor/Outdoor seating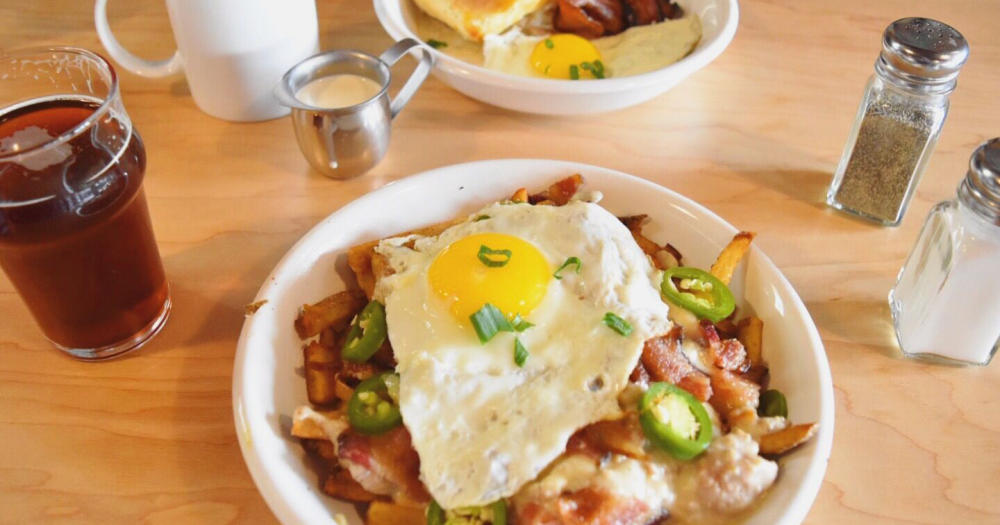 Trubble Brewing
In pure millennial fashion, Trubble Brewing brings together your favorite food items for a unique, tasty brunching experience. The Dad Bod is a tasty choice (fries with beer cheese, bacon, and egg) as well as the Dumpster (fries with gravy, bacon, jalapenos, and eggs).
Saturdays 11 AM to 3 PM / Sundays 10 AM to 3:30 PM
2725 Broadway
Indoor/Outdoor seating
Three Rivers Distilling Co.
Fort Wayne's first distillery since Prohibition is now serving brunch on Sundays! Three Rivers Distilling will feature classics waffles, pastries, eggs benedict, and sandwiches. Plus, don't forget to try one of their cocktails featuring their signature spirits.
10 AM to 3 PM on Sundays
224 E Wallace St.
Indoor/Outdoor seating
Trolley Steaks and Seafood
Did someone say Bloody Mary bar? From homemade classics like eggs and French toast, an omelet bar, and prime rib, Trolley Steaks and Seafood's brunch buffet features an amazing 75 tasty items. Add on a spicy Bloody Mary, fresh mimosa or cool wine slushie, and your brunch feast is complete.

10 AM to 2 PM on Sundays
2898 E. Dupont Rd.
Indoor/Outdoor seating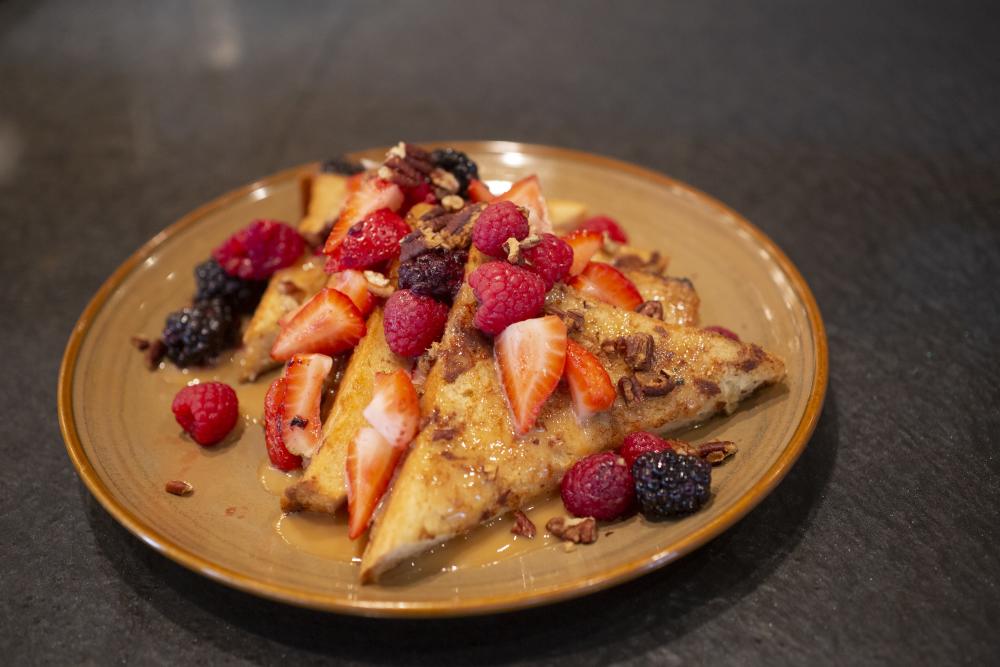 Proximo
Proximo's brunch menu offers a delightful blend of breakfast favorites and lunch plates that are sure to please any appetite! And don't sleep on those weekend brunch specials — different each weekend and ALWAYS a delicious work of art.
From the brunch menu, if you're looking for a lite bite, enjoy the oatmeal and a parfait. Or go all-in for a crowd favorite including their Dulce de Leche French Toast or the Carnita Benedict. Guests 21+ can complete the experience with a Brunch Cocktail from the menu as well.
Brunch is available daily, with brunch specials featured on the weekends.
898 S. Harrison St.
Indoor/Outdoor seating
Solbird
Pull up a seat for churro doughnuts, death by brunch burrito, skillets, tamales, and more at Solbird every Sunday.
Sundays 11 AM to 3 PM
1824 W Dupont Rd.
Indoor/Outdoor seating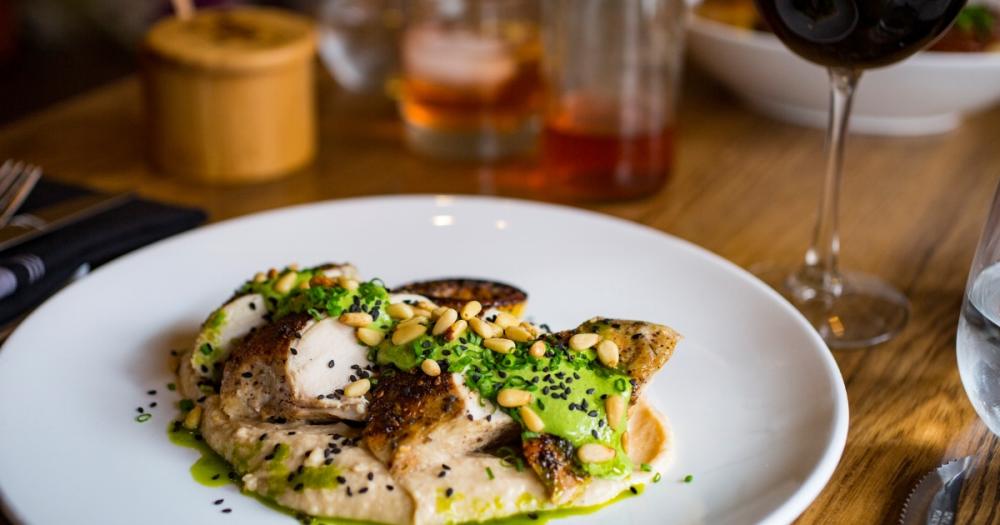 Tolon
One of Fort Wayne's finest farm-to-fork restaurants, Tolon is the perfect location for dining and drinks, offering brunch every Sunday! Menus change seasonally so there's always something new to try.
Sundays 10 AM to 2 PM
614 S. Harrison St.
Indoor/Outdoor seating
Conner's Kitchen + Bar
Browsing around downtown Fort Wayne, or just craving brunch, book a table at Conner's for their brunch (and "brunch-tails" aka brunch cocktails) on Saturdays and Sundays! 
Saturdays and Sundays 10:00 AM to 3:00 PM
1150 S. Harrison St.
Indoor/Outdoor seating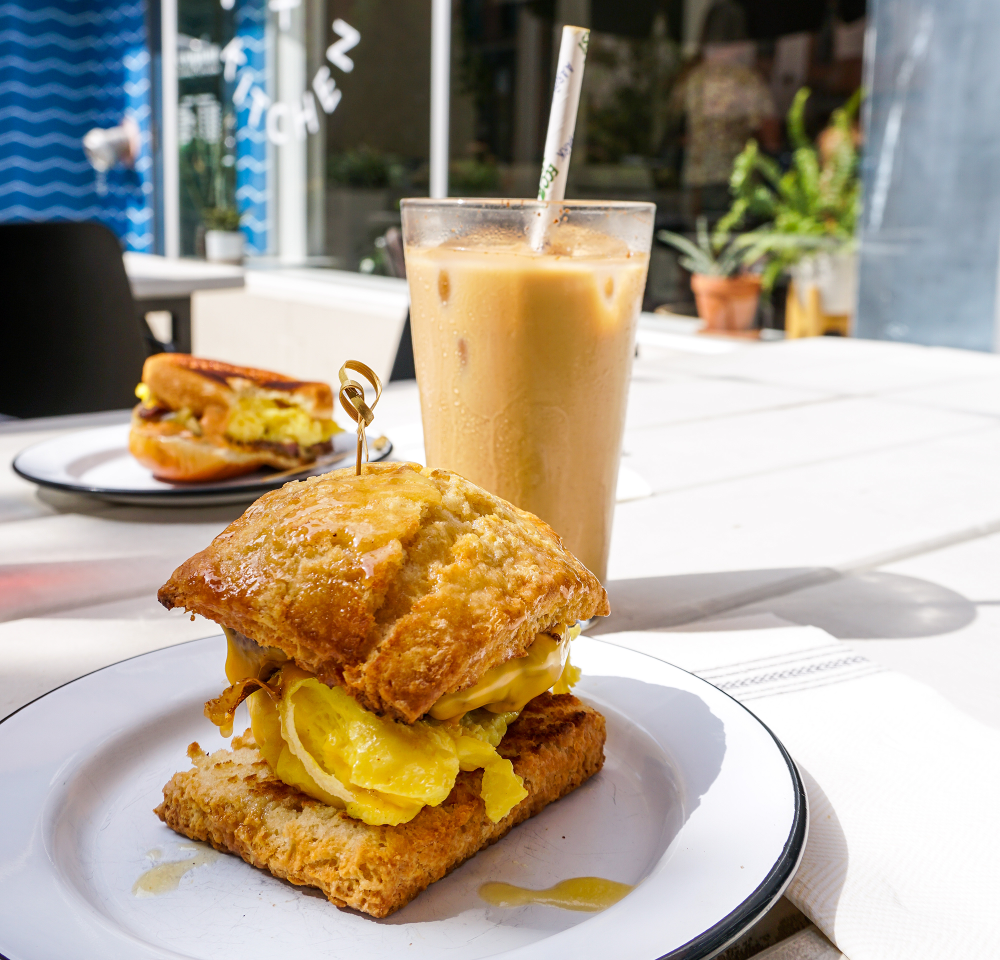 Utopian Coffee & Kitchen
For a cozy coffee house atmosphere, Utopian tops the list with its specialty cafe drinks and unique, house-made brunch menu. Located on Fort Wayne's Historic Landing, Utopian Coffee even roasts its beans above the coffee shop!
Saturdays 7 AM to 4 PM
118 W Columbia St.
Indoor/Outdoor seating
Nola Soul at Pedal City
Inside Pedal City, discover a delicious Sunday brunch menu crafted by Nola Soul! Inspired by flavors from New Orleans, find dishes like the Crawfish Piquant over Scrambled Eggs, Bangin' Beignets, and Mardi Gras Mac N Cheese!
Sundays 11 AM to 2:30 PM
1215 W Main St.
Indoor/Outdoor seating
Did we miss your favorite brunch spot? If so, please contact us at marketing@visitfortwayne.com.
This post was originally published in February 2017 and has been updated. Last Updated: July 2022