Tolon Menu
614 S Harrison Street • (260) 399-5128 • Website

---
Savor Fort Wayne Menu
​January 9 - 20, 2019
$40 per person
---
Starter
Choose One
duck fat frites | duck egg & basil aioli | smoked sea salt (gf)
indiana brie cheese fondue | white cheddar | red fresno chiles | soft pretzels (v)


kale | white cheddar | apples | smoked almonds | pickled raisins | apple maple vinaigrette (v)
coconut curried carrot soup | local ginger | lime creme fraiche | cilantro salad (gf) (v)
Main
Choose One
corriander duck breast | parsnip & apple puree | duck chorizo sausage | fingerling potatoes | ancho fig jam (gf)
bbq shrimp etouffee | andouille sausage | rosemary polenta | tolon hot sauce | scallions
pork loin steak | bacon braised red cabbage | hoisin bbq sauce | spicy beer mustard | apples
bacon cheeseburger | butterkase | bacon jam | basil mayo | b & b pickles | brioche bun | bbq chips (gfo)
"steak frites" | new york strip steak | duck fat fries | bourbon steak sauce | herb butter (gf) (+$18 for steak)
Dessert
Choose One
"little tolons" cream pies | soft chocolate chip cookies | brown butter & cream cheese filling | pure nostalgia
scoop of homemade ice cream (gf)
     mint chocolate chip
     bourbon & brown sugar
     chocolate, coconut milk & maple syrup sorbet (df) (gf)
---
Notes: v=vegetarian | vo=vegetarian optional | gf=gluten free | gfo=gluten free optional

Indicates Parkview Lighter Choice.

Fort Wayne's first farm to table restaurant sourcing from the surrounding area. We source all proteins from Indiana and only in season produce from the best local farms. Featuring classic cocktails with craft distilled spirits from the Midwest.

Tax & gratuity not included. Reservations Recommended.
There is an increased danger of food borne illness when consuming raw or undercooked meats or seafood.
That said; it is extremely delicious and possibly life changing.
Proudly serving 


Ask about our Blue Moon specialty cocktails.
---
Farms and Products
Gunthorp Farms; pork
Maple Leaf Farms; duck
Smoking Goose sausage sourced from a variety of Indiana farms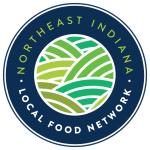 ---