Wineries, Breweries, and Distilleries
Sit back and relax with a glass of wine, craft brew, or cocktails made right here in Northeast Indiana. Regional wineries and breweries offer some of your favorite drinks with a little bit of Indiana flair and flavor.
From award-winning wines and spirits, wine slushies, and outdoor entertainment, make sure you add a few breweries, wineries, and distilleries to your Northeast Indiana Road Trip for a relaxing afternoon or evening.
Wineries
Steuben
Satek Winery, northeast Indiana's first winery, recently celebrated its 19th anniversary. In 2019, the winery won the prestigious Governor's Cup at the Indy International Wine Competition. Nearby Briali Winery & Vineyards offers popular red wines made with eco-friendly practices.
Mural Fest mural location: 900 N Wayne St, Angola, IN 46703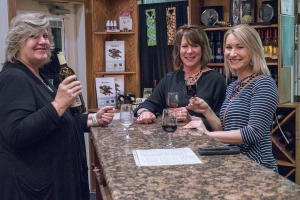 DeKalb
Country Heritage Winery, Byler Lane Winery, Hartland Winery, and Cupka's Bee Good Meadery all four very different wine experiences embodied by their authentic touch and specialty including many award winning wines, slushie clubs, hand crafted small batch wines, mead on tap, and affordable boutique wines. Live music, outdoor oven baked pizza, charcuterie board, and serene country atmosphere are a few perks of traveling to wine country in DeKalb County.
Mural Fest mural location: City Hall, 130 S Randolph St, Garrett, IN 46738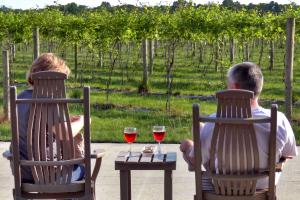 Noble
Enjoy unique drinks and cocktails at Sylvan Cellars located in Noble County. With live music and delicious food, Noble County wineries are a great place to unwind with friends and family.
Mural Fest mural location: 122 N Orange St, Albion, IN 46701
Kosciusko
Wind down and relax after your day activity with a wine slushy in the Kosciusko countryside or savor a tasty beverage at Port Winona in The Village at Winona. Why not visit both?
Mural Fest mural location: 212 S Buffalo St, Warsaw, IN 46580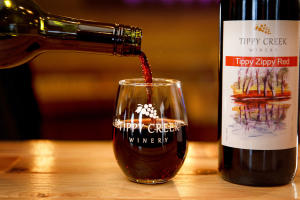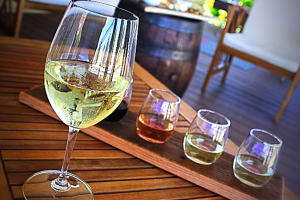 Kosciusko County Convention and Visitors Bureau
Huntington
Voted Best Winery Experience in Indiana in 2016, Two-EE's Winery is the perfect place to grab a drink or a bottle and hang out on their patio. Nestled on a hillside away from the hustle, Two-EE's is a fusion of city sophistication and countryside charms. 
Mural Fest mural location: 35 W Market St, Huntington, IN 46750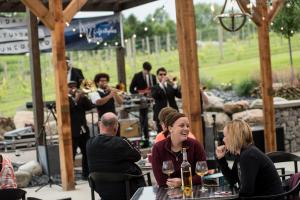 Breweries
Sip on some craft brews on the Northern Indiana Beer Trail. With the Beer Trail Passport you can try different regional breweries, collect stamps, and win cool beer swag! Within Northeast Indiana, you can enjoy brews from more than 20 breweries in 9 counties.
Distilleries
Whitley
A visit to Churubusco would not be complete without a visit to the Edwin Coe Distillery, located just north of Churubusco on US 33. The distillery's friendly, knowledgeable staff will not only explain the distilling process which is done on-site – but they can make you a refreshing drink to enjoy as well. Using family recipes, the distillery brings history and tradition to life in their modern facility.
Mural Fest mural location:116 W. Van Buren St., Columbia City, IN
Whitley County Chamber and Visitors Center
Allen
Fort Wayne's first distillery since prohibition, Three Rivers Distilling Company offers tours and tastings at their downtown Fort Wayne facility that produces gin, rum, vodka, whiskey, and more. Focused on locally made products, Three Rivers Distilling company is all about a time-honored tradition with a twist of progressive spirit.
Mural Fest mural location: 217 W Wayne St, Fort Wayne, IN 46802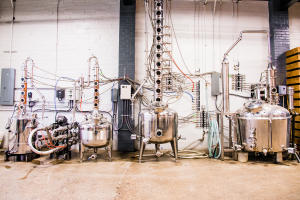 Fort Wayne and Allen County Adventures