Noble
Enjoy Noble County's iconic Pumpkin Fantasyland at Fashion Farm through the month of October. Watch pumpkins come to life and turn into your favorite characters and TV icons. Indulge in their pumpkin-flavored desserts and grab pumpkins to take home! Enjoy hay mazes, corn mazes, u-pick pumpkins and so much more at Robert's Farm located in Wawaka. This family-owned farm has a variety of interactive experiences for the whole family to enjoy!
Mural Fest mural location: 122 N Orange St, Albion, IN 46701
DeKalb
We love to rave about our small town / agro-tourism experiences in rural DeKalb County. We have Indiana's Largest Corn Maze, Sunflower Fest, the DeKalb County Free Fall Fair, Auburn- Garrett Drive-In, the Outdoor Theatre in Auburn with Sponsored FREE shows, and monthly car cruise-ins!
Mural Fest mural location: City Hall, 130 S Randolph St, Garrett, IN 46738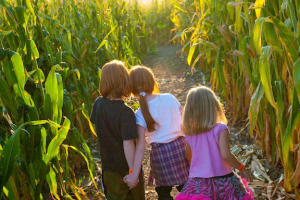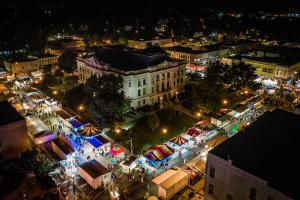 Allen
Celebrate the season with Fort Wayne's fall festivities including the Wild Zoo Halloween, DATES, the Kuehnert Dairy Farm Fall Festival, DATES, and more. Plus, bring your baskets for some harvest season fun at our orchards and pumpkin patches!
Mural Fest mural location: 217 W Wayne St, Fort Wayne, IN 46802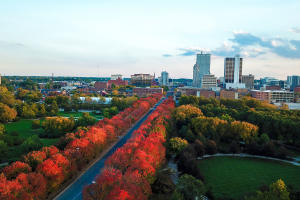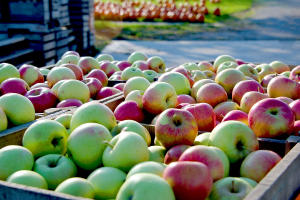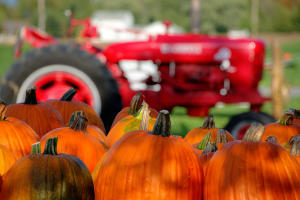 Fort Wayne and Allen County Adventures
Adams
Fall Fun in Adams County begins at the Steele Farms Corn Maze and Pumpkin Patch. Climb the straw mountain, take a wagon ride with the family, browse the market filled with fall decorations and other goodies, and be sure to pick out the perfect pumpkin to take home.    
Mural Fest mural location: City Hall, 411 E. Line St., Geneva, IN 46740
Adams County Economic Development Corporation
Huntington
From roadside stands to U-Pick farms, Huntington County offers classic harvest activities that you and your family will savor. Pick out the perfect pumpkin at Gebhart's Floral Barn in Warren, Jack's Patch, Phil's U-Pick, or Wholesome Meadows Farm. At Phil's U-Pick you can also fill a basket of perfectly crisp apples from their orchard.
Mural Fest mural location: 35 W Market St, Huntington, IN 46750
Wabash
Wabash County loves to celebrate the Fall with several apple orchards, pumpkin stands, Farmers Markets and festivals. Visit the City of Wabash in September for the Founders Day Festival or North Manchester in October for the Harvest Arts Festival. 
Mural Fest mural location: 214 E Main St, North Manchester, IN 46962
Kosciusko
Take in the colorful leaves and views in Kosciusko County by exploring trails, golf courses, bird watching, lakeside views, and nature preserves throughout the county.
Mural Fest mural location: 212 S Buffalo St, Warsaw, IN 46580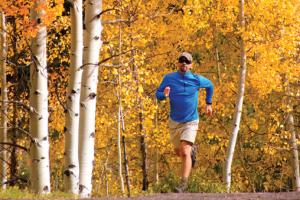 Kosciusko County Convention and Visitors Bureau
Events Happening Northeast Indiana
Looking to discover other special events, fall festivals, and performances taking place during the Make It Your Own Mural Fest? Check out Northeast Indiana's calendar of events to plan your trip!