---
Frequently Asked Questions
What is Sculpture with Purpose?
In the summer of 2014, 50 sculptural bike racks were installed throughout our community during a public art project hosted by Purdue Fort Wayne! Today, most of these functional bike racks still serve visitors to downtown Fort Wayne! 
Through innovative designs specifically crafted to accommodate bicycle parking, Sculpture with Purpose encourages the benefits of cycling while enriching the streets with art for everyone to enjoy.  It is a tribute to Fort Wayne's passion, momentum, and innovative spirit.  Sculpture with Purpose is a legacy to be enjoyed for generations to come.
What is LoveSeats?
During the summer of 2021, Downtown Fort Wayne is home to 25 full-size LoveSeats created by local artists. This public art project was designed to share information about the work of Humane Fort Wayne in a unique and exciting way. We hope you "Sit. Stay. Heal." as you enjoy our beautiful downtown. 
What is Clean Drains?
Clean Drains Fort Wayne is a collaborative effort between Friends of the Rivers, and Fort Wayne City Utilities. This three-year initiative emphasizes the value and importance of preserving and protecting Fort Wayne's three rivers—the St. Marys, St. Joseph and Maumee. Clean Drains Fort Wayne initial activation project is a series of storm-drain street-art mural installations throughout Fort Wayne's downtown and neighborhoods. These artworks will not only cleverly incorporate storm drains, but the designs will also convey the theme: Be River SmART, only YOU can protect Fort Wayne's rivers!
Are there any other artworks in Fort Wayne? 
The Fort Wayne Parks Department has a list of public monuments here. 
---
Visit Fort Wayne would like to thank our partners. The pass was created in conjunction with the Fort Wayne Public Art Commission, Arts United, Downtown Improvement District, City of Fort Wayne, and many others.
A special thank you to the artists who have allowed us to use their work in our marketing materials:
Bryan Ballinger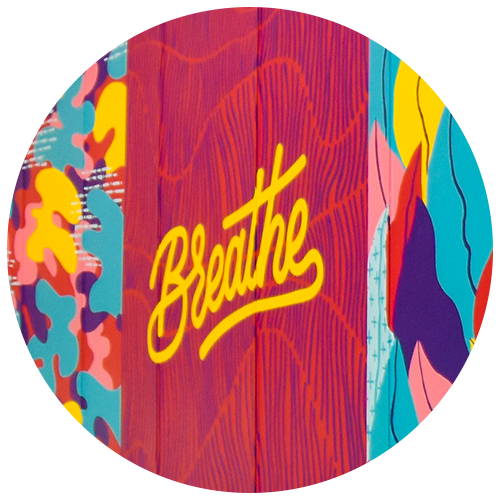 Matt Plett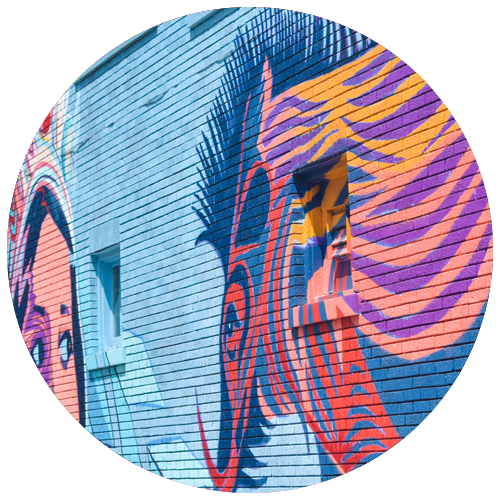 Jerrod Tobias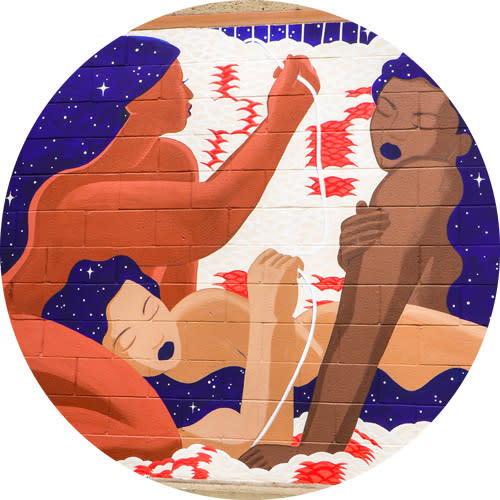 Lyndy Bazille