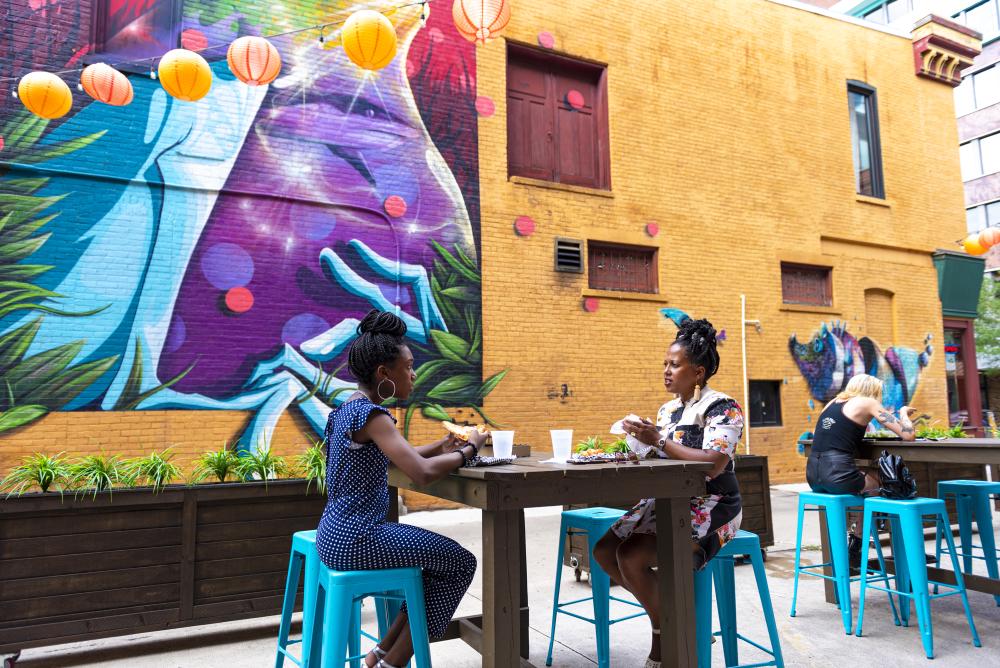 Mother's Day Getaway Contest in Fort Wayne, Indiana
Surprise your mom (or treat yourself as a mom!) to this special package of Fort Wayne goodies and passes for a beautiful, colorful, and delicious getaway to Fort Wayne. Explore the unique, handmade and locally grown items from Ft. Wayne's Farmers Market on Saturday morning, then head to the Botanical Conservatory to enjoy their annual butterfly exhibit. Enjoy brunch at Granite City on Sunday and then grab a treat from DeBrand Fine Chocolates before strolling through the rotating and permanent exhibits at the Fort Wayne Museum of Art.
Walk north on Harrison Street to check out The Landing on Columbia Street, a pedestrian street lined with restaurants, shopping, lounge areas, and public art. Just one block north, explore Promenade Park, Fort Wayne's newest attraction, along the riverfront featuring kayak and bike rentals, a Kid's Canal, permanent swings, a Treetop Trail, and accessible playground. Along the way keep an eye out for the many pieces of stunning public art throughout Fort Wayne (take a look at our mural map here), for an unforgettable Mother's Day getaway!
**We do not sell, rent, or otherwise distribute your private information to any third party. Please see our Privacy Policy for more information. 
By entering the getaway, you agree to our eligibility requirements.