Complete your road trip with a side of history and culture. Walk among Gene Stratton-Porter's home, discover historical museums in Wabash County, or learn more about Thomas Riley Marshall, a former US Vice President who called Whitley County home.
LaGrange
See and hear the Amish/Mennonite story at the Menno-Hof Museum in Shipshewana. You'll enjoy multimedia presentations, historical environments and colorful displays. You can even experience the force of nature in the tornado theatre before reflecting in the calm of the meeting house. Afterwards, visit the gift shop featuring locally handcrafted items.
DeKalb
What better place to discover the heritage of classic automobiles than in Auburn, Indiana. Discover classic cars including the Duesenberg #1, a GM Futureliner, and a 1936 Chrome Ford at three must-see museums — The Auburn Cord Duesenberg Museum, the National Automotive Truck Museum, and the Early Ford V-8 Museum! Other sights include the Garrett Museum of Art, Garrett Railroad Museum, Sechler's Pickle Factory, Spencerville Covered Bridge, Waterloo Train Station, and Martha's Popcorn Stand serving since 1940!
Mural Fest mural location: City Hall, 130 S Randolph St, Garrett, IN 46738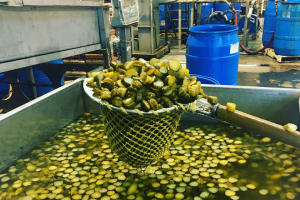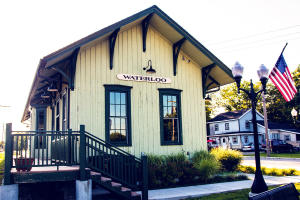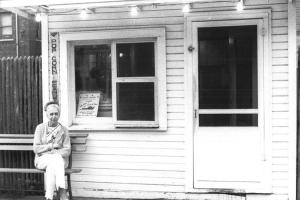 Noble
Explore Noble County's unique history including Indiana's most widely read female author's home. Gene Stratton-Porter took up residence on Sylvan Lake in Rome City and helped preserve the wildlife and wetlands surrounding the property. Take a tour of her cabin and walk the grounds daily from dawn to dusk.
Mural Fest mural location: 122 N Orange St, Albion, IN 46701
Whitley
Did you know that Whitley County was once home to a US Vice President? The Thomas Riley Marshall home serves as the Whitley County Historical Museum. Inside you'll find furniture and artifacts that once belonged to Thomas Riley Marshall, a former Indiana Governor and US Vice President. History lovers will also enjoy the Columbia City Firefighters Museum, the Whitley County Agricultural History Center, and the Churubusco History Center where you can discover the lore of Oscar the Turtle, stories from Turtle Town's past and more. 
Mural Fest mural location:116 W. Van Buren St., Columbia City, IN
Whitley County Chamber and Visitors Center
Wabash
On your trip to Wabash County, be sure to stop by The Wabash County museum in the City of Wabash, the Stockdale Mill in Roann, and covered bridges in North Manchester and Roann. The Center for History in North Manchester has a lot to offer for a small, rural museum and can entertain all ages. They were even selected for the Smithsonian travel exhibit this Summer! For a tour and experience of the bygone era, visit the Stockdale Mil, which offers tours of this historic landmark where you can witness water powered equipment in action.
Mural Fest mural location: 214 E Main St, North Manchester, IN 46962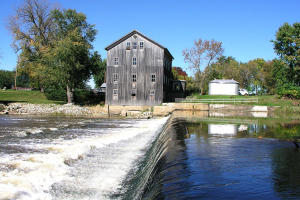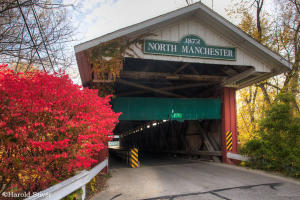 Adams
Take a step back and enjoy the quaint feel of Adam's County cities including Berne, Decatur, and Geneva. Home to Northern Indiana's largest outdoor museum, Swiss Heritage Village in Berne, the classic Berne Clock Tower and Muensterberg Plaza, the Limberlost Museum in Geneva, and the Gene Stratton Porter/Limberlost Cabin located in Geneva, you can take a step back and enjoy the quaint feel of Adams County's cities!
Mural Fest mural location: City Hall, 411 E. Line St., Geneva, IN 46740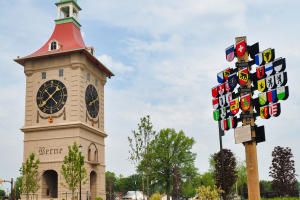 Adams County Economic Development Corporation