NASCOE 2021 Convention in Fort Wayne, Indiana
OVERVIEW   |   HOTELS   |   DINING   |   ATTRACTIONS


Date: August 4 - 7, 2021
Welcome!
Fort Wayne is pleased to welcome NASCOE's 2021 Convention! While you are here for the event, you can also have a great time exploring Fort Wayne. Visit one of our outstanding attractions, museums, great shopping malls, diverse restaurants, or urban parks. Catch a game with the Fort Wayne TinCaps at our award winning baseball stadium, Parkview Field, or take a look at local events happening here during your stay!
Check back for info on guided tours setup by NASCOE for attendees! 
Looking for more about Fort Wayne? Check out the Fort Wayne Insider Blog for the best of the best. We'll see you soon!
---
Registration is open!
Register by June 15th to prevent a late fee! You can register by mail or online at the links below (any registrations completed online will incur a processing fee). 
NASCOE Fundraiser
Each state was sent a letter on October 28th and a reminder on December 6th outlining Indiana's fundraising efforts. If your state has not mentioned this please contact us at nascoenationalconvention@gmail.com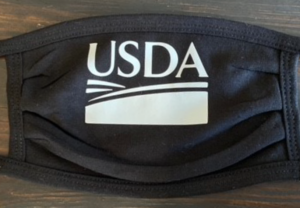 All proceeds benefit NASCOE National Convention Fundraising for 2021
     Fill out the order form here.
Tours
Tour #1 – Shipshewana
Join us for a trip to the largest flea market in the Midwest! Many shops and local Amish favorites are within walking distance as well. This tour will include transportation to and from Shipshewana with plenty of storage room for your purchases.  Lunch will be on your own.  For more information and a sneak peek please go to visitshipshewanain.com/flea-market/
Tour #2- Maple Leaf Farms and Brock Grain Bins
Join us as we take you on a tour of Maple Leaf Farms, the largest duck producer in the United States, and Brock Grain Bins.  You will get an inside view of Maple Leaf duck and chicken products and how the company supplies both retailers and food service operators with its products.  From there we will take you on a tour of the Brock Grain Bin division of CTB, Inc.  You will see firsthand how grain bins are manufactured piece by piece.  This tour will also include lunch at The Blue Barn Berry Farm, a local blueberry U-pick with many great products available for purchase. For more information on any of these companies please visit their websites at:
mapleleaffarms.com
brockgrain.com
bluebarnberryfarm.com

Golf at Colonial Oaks Golf Club
Join us for 18 holes on Wednesday August 4th at the Colonial Oaks Golf Club. Founded in 1968, Colonial Oaks was built and designed by golf professional Pat Riley, a Fort Wayne native. Today, Colonial Oaks is still owned and operated by the Riley Family. Price is $35 with a cart. Lunch is available at the Club house. Please RSVP to nascoenationalconvention@gmail.com no later than July 20th for a tee time. For more information on the golf course please visit their website at colonialoaksgc.com
Youth Activities

Thursday, August 5th
Fort Wayne Children's Zoo
Visit one of the nation's top ten zoo's for kids.  Enjoy a day of family friendly fun across 38 acres and over 1,000 animals. Be sure to bring a little extra spending money for rides/animal experiences and the gift shop! Ride the Sky Safari over the African Journey and feed a giraffe, pet a stingray in the Australian Adventure, take a trip on the Z.O.&.O Railroad, ride the Endangered Species Carousel, and so much more. Visit their website here.
DeBrand Find Chocolates
Visit the corporate headquarters of DeBrand Fine Chocolates to see the chocolatiers in action! Come learn about the process involved in making chocolates along with tasting several gourmet samples! Be sure to bring a little extra money for some sweet treats to take home with you! $5 off a $10 purchase is included with each participant. Visit their website here.
Friday, August 6th
Crazy Pinz Entertainment Center
Hop aboard and get ready for some excitement at Crazy Pinz!  The 50,000 square foot facility is jam-packed with thrilling activities including: 24 Bowling Lanes, SkyTrail Ropes Course, Piratez Cove Laser Tag, Shankz Mini-Golf, the Augmented Rock Wall and Gilliganz Arcade and Redemption store! Bring a little extra money for the last minute arcade games when you don't want to quit! Visit their website here.
Choose from 3 conveniently connected hotels
Free shuttle from the Fort Wayne International Airport + Free Parking
Explore the best of dining in Fort Wayne
Check out top picks from Fort Wayne Insiders, get dining discounts with our Coupons, find the latest street cuisine at our Food Trucks, and sip on something special from a local Brewery or Winery.
Fort Wayne Attractions
With so many amazing things to do in Fort Wayne, Indiana, you're going to need help narrowing it down!