Welcome to Fort Wayne!
2021 Meeting Planners International
Great Lakes Education Summit
November 14 - 16, 2021
Fort Wayne is pleased to welcome you to our city! Below, find some Fort Wayne favorites to make the most of your time here.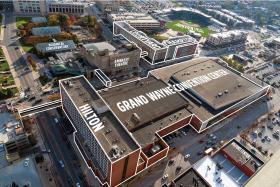 Downtown Connectivity
Fort Wayne's connected downtown offers direct access from the Grand Wayne Convention Center to the Hilton, Hampton, and Courtyard. Find Conner's Rooftop Bar at the top of the Hampton and Burger Bar on the ground level, Conner's Kitchen at the Courtyard, and Starbucks and Features Restaurant inside of the Hilton. VisitFortWayne.com/Connectivity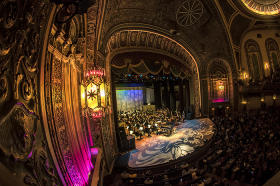 Things To Do
Catch a show at the historic Embassy Theatre or stroll through the lush and peaceful indoor gardens at the Botanical Conservatory - both attached to the Grand Wayne Convention Center. Or take a short walk to the many shops and attractions within the downtown blocks surrounding the convention center. VisitFortWayne.com/Things-to-do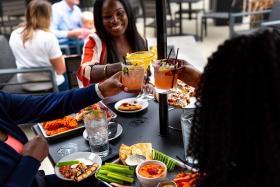 Dining
Looking for a great place to eat while you're in town? Fort Wayne offers options for every taste and price preference just steps from your convention, with many heated outdoor and carryout options as well. Find a new restaurant to try or a chain favorite at VisitFortWayne.com/Dining
---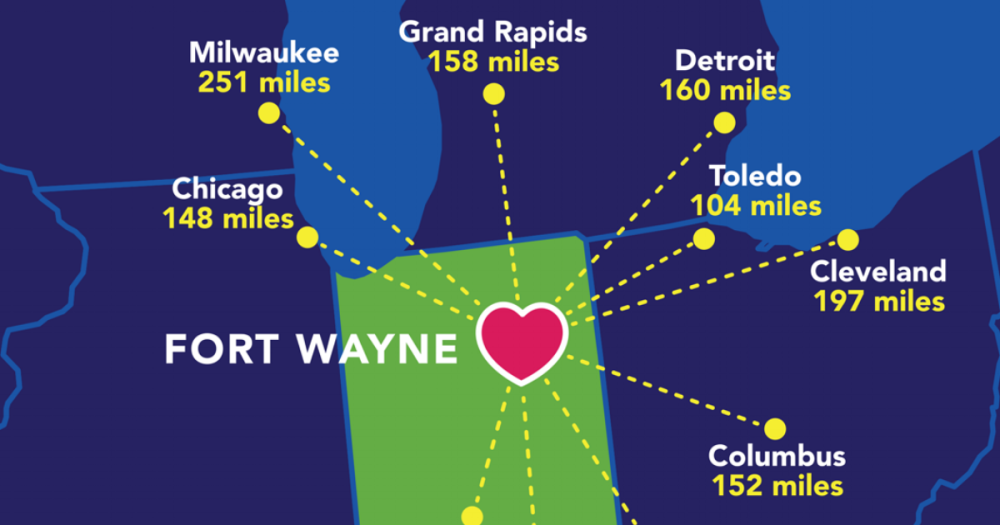 Located in the heart of the Midwest, Fort Wayne offers easy access to and from major Midwest cities like Chicago, Indianapolis and Detroit, making it an attractive regional convention destination. In fact, we are located within 500 miles of half the U.S. population!
And getting to Fort Wayne could not be easier. Drive in on conveniently accessible I-69 and I-80, US highways 30 and 24 or state highways 27 and 3. Or fly into the Fort Wayne International Airport located just eight minutes from our downtown.
FWA serves Northeast Indiana with 4 airline carriers: Allegiant, American Airlines, Delta, and United with 13 non-stop destinations. Uber, Lyft, rental car agencies, and taxi services are also available.
As you explore, take the Fort Wayne Savings Pass with you to enjoy discounts at restaurants, attractions, boutiques, and more! Sign up for FREE and the pass will be delivered to your phone VisitFortWayne.com/SavingsPass
---