2021 Scottish Rite Council of Deliberation
Welcome to Fort Wayne!
June 3 - 5, 2021
Fort Wayne is pleased to welcome the Scottish Rite of Freemasonry to our city! Below, find some Fort Wayne favorites to make your time here unforgettable.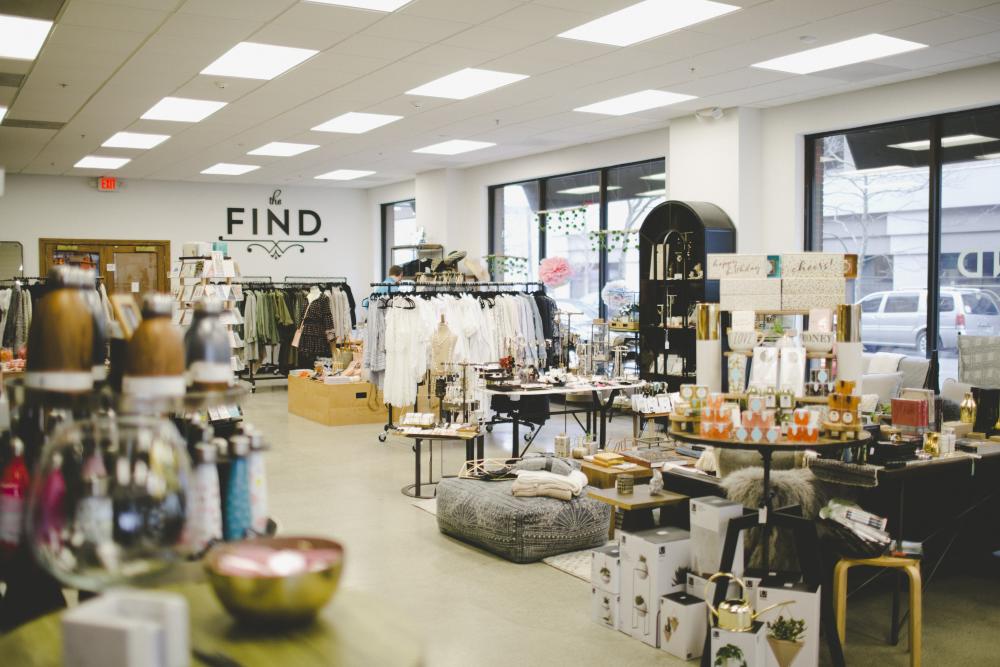 There are more than 15 boutique shops within a 2-mile radius in downtown Fort Wayne – many an easy block or two walk from the Grand Wayne Convention Center.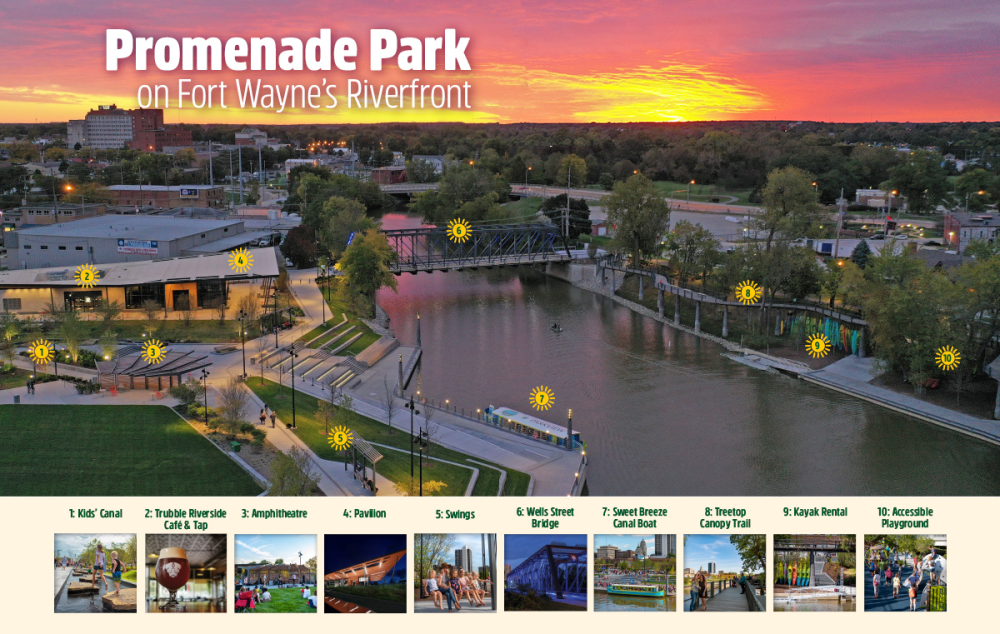 Just a few blocks North of the convention center is Fort Wayne's newest attraction, Promenade Park. A beautiful park on the St. Mary's riverfront with walkable trails, kayak and canoe rental, permanent bench swings and yard games, on-site restaurant and beer garden, and scenic view of downtown Fort Wayne from the Treetop Canopy Trail.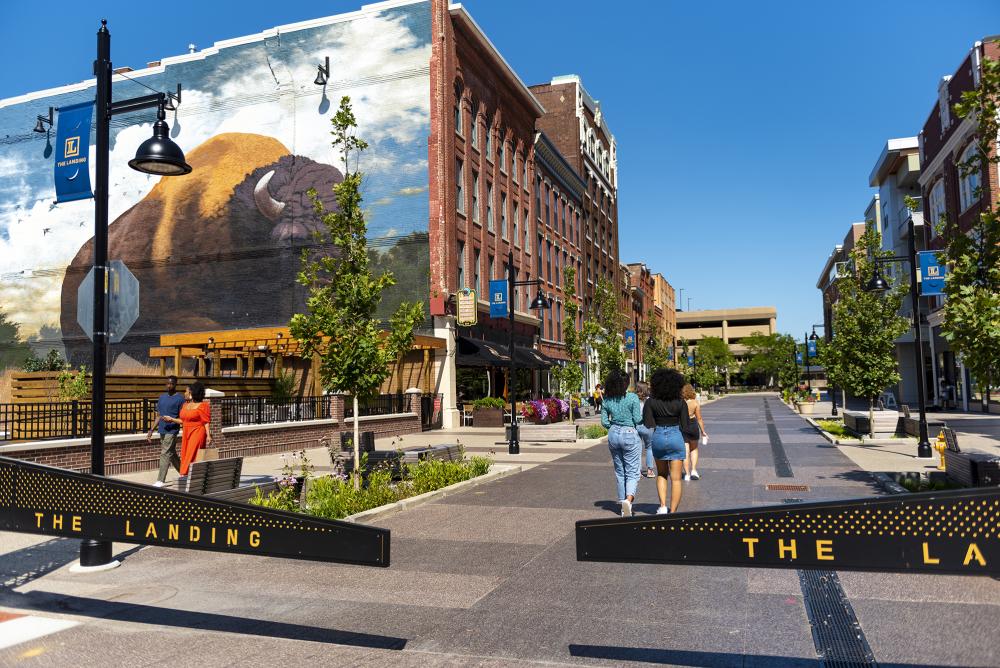 Around the corner from Promenade Park, find restaurants and shopping along The Landing – a walking pedestrian street dedicated to experiencing vibrant downtown life.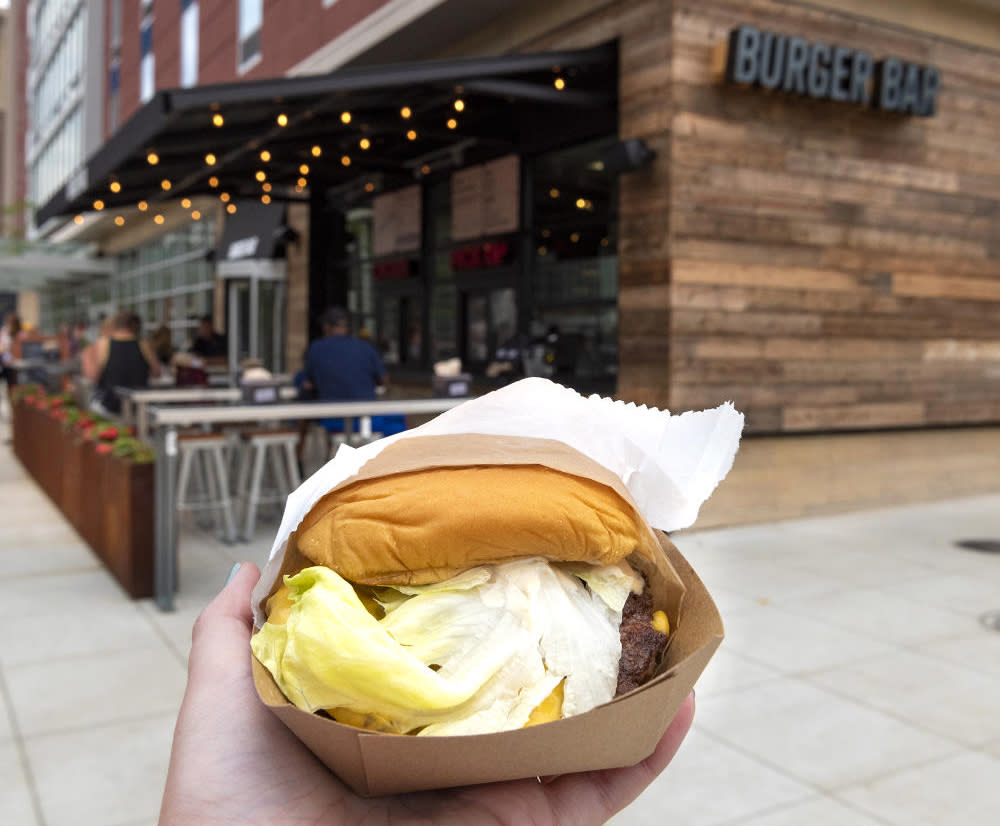 There are more than 60 restaurants within walking distance of the Grand Wayne Convention Center giving plenty of options to satisfy any craving. Find our locally-owned favorites here. Fort Wayne favorites include traditional Irish Pub fare from J.K. O'Donnell's, Latin cuisine at Proximo, eclectic, made from scratch, tacos and brews from Hoppy Gnome, and of course the legendary cony dog and bottled Coke from Fort Wayne's Famous Coney Island. Also find options for authentic Asian cuisine, pizza by the slice, delis, burgers, and our thriving food truck scene to find something new for every meal.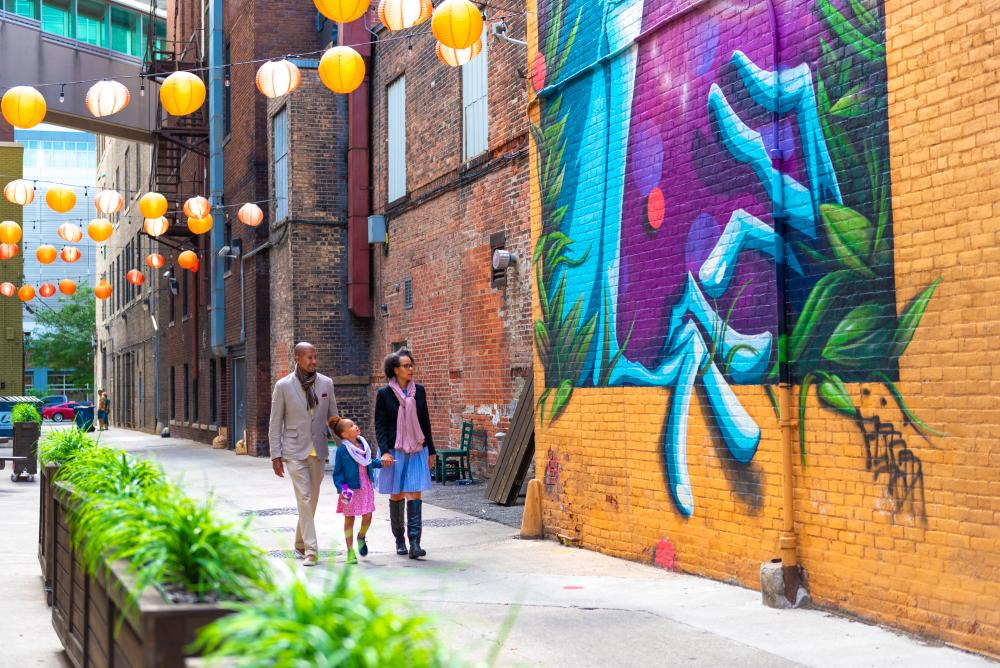 Fort Wayne is built for walkability – from the proximity of many downtown businesses to the murals and public art lining lit alley ways with public seating, to the many indoor and outdoor dining options, crosswalks, and friendly atmosphere, visitors can enjoy the walk as much as the destination.