Indiana Religious Freedom Act (RFRA)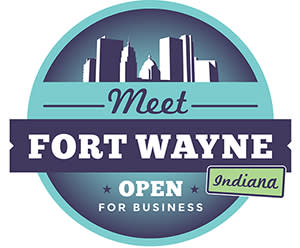 In early 2015, the State of Indiana received negative press attention as a result of a controversial bill called the "Indiana Religious Freedom Act." The new law allowed 'individuals and companies to assert that their exercise of religion has been, or is likely to be, substantially burdened as a defense in legal proceedings business.' However, many opponents to the law described it as a claim to target against the LBGT community and other groups.
As a state that is known for our Hoosier Hospitality, we were concerned that this legislation would cause visitors to be apprehensive about visiting Indiana. Our hospitality businesses, citizens and community spoke out - demanding that this language be changed to better reflect the actual experience that our visitors have, one of welcome and hospitality.
We are pleased to announce that the Indiana Legislature heard our concerns, and amended the Religious Freedom Restoration Act (RFRA). It does not authorize or provide a defense to discriminate based on race, color, religion, ancestry, age, national origin, disability, sex, sexual orientation, gender identity or military service, as was always the case in the City of Fort Wayne by local ordinance.
Fort Wayne is a diverse and inclusive destination that welcomes visitors from all walks of life. Fort Wayne will continue to serve all visitors with dignity, respect, and exceptional service.
In further defense of our city's firm stand on the importance of tolerance and openness, the below letter to the editor was written by two of Fort Wayne's city councilmen and met with wide community support: 
A CITY OF TOLERANCE AND OPENNESS
Fort Wayne's commitment to diversity makes good business - not to mention people - sense
Opinion Editorial
John Crawford, City Councilman at-large
Geoff Paddock, City Councilman District Five

The city of Fort Wayne has been a leader in tolerance and inclusiveness for generations. Local government began establishing parameters against discrimination more than 60 years ago. As city council members, we think it is a good time to review our tradition and commitment especially for people considering Fort Wayne as a place to visit or live.
In 1952, the Mayor's Commission to address discrimination issues was established. A discrimination and human relations ordinance was written in 1965. Two years later, the Metropolitan Human Relations Commission was created to allow pursuit of justice in discrimination cases based on a person's race, sex, color, religion, disability, ancestry, national origin and place of birth in regards to housing, employment, public accommodation and education. In 2001, the City Council voted to amend the ordinance by adding sexual orientation to persons protected against discrimination; "age" was added as a protected class in 2003.
It is important for people to know that Fort Wayne stands for these values. Fort Wayne competes with the entire country and the rest of the world to attract new citizens to come here with the skills to fill the jobs of the future. Fort Wayne has been diligently improving our city's and downtown's quality of place to attract young professionals and foster economic development. Any false perception of intolerance could negatively impact those efforts.
Competition is also fierce to attract visitors and conventions to our city. Dan O'Connell, head of Visit Fort Wayne, sent the city council members an article from Meeting Mentor (a publication for senior meeting planners). It stressed how meeting planners are closely scrutinizing a potential destination's cultural and political environment into their scorecard rankings. The North American Veterinary Community meeting planner stated in the article, "Our organization is now more diverse and female centric and we have a fairly large contingent in the gay and lesbian community...reputation is everything. So, we scrutinize the destination and everyone we work with."
Planners gauge potential destinations through social media and local articles such as this one. Some groups and conventions considering visiting Fort Wayne have asked about our community's attitudes and it would be helpful to have a restatement of such to provide them. That is one reason we wanted to write this article.
Indeed a community's reputation for tolerance and inclusiveness markedly influences its quality of place, which drives other very important interrelated issues. The Indiana Association of Cities and Towns held a Human Rights Ordinance Webinar on 5/26.
Michael Huber, CEO of Indianapolis' Chamber of Commerce and a presenter, emphasized how quality of life, revenue, business attraction, talent/residents, image/brand and tourism are all tightly dependent on each other.
As city council members, we want all to know this is a city of tolerance open to all people. Our local government, local businesses and hospitality industries are committed to serving everyone. We not only wanted to highlight Fort Wayne's tradition but hope this article will lead to constructive discussion as to how we can be even more tolerant and welcoming in the future.
###
Published in the Fort Wayne Journal Gazette
June 7, 2015
Stay Connected with our Newsletter