Media Gallery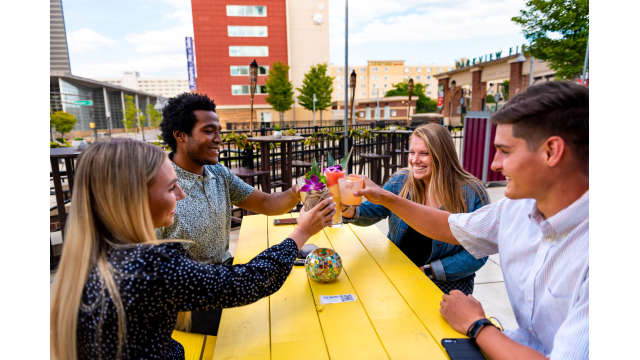 Sidecar
Young friends enjoy outdoor dining at the Sidecar on Jefferson Blvd. next to Copper Spoon and Parkview Field.
Credit: Visit Fort Wayne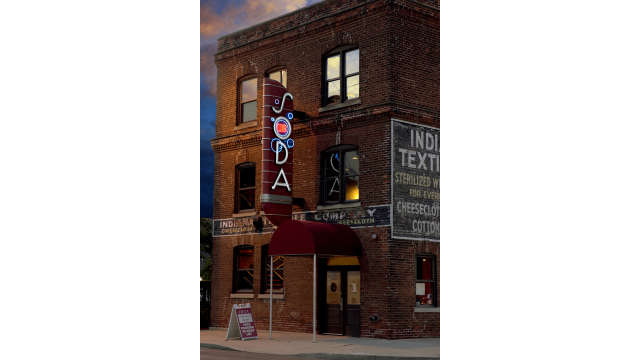 Club Soda
Club Soda, located at Superior and Barr Streets, is a local hotspot for nightlife, fine dining, and cocktails.
Credit: Club Soda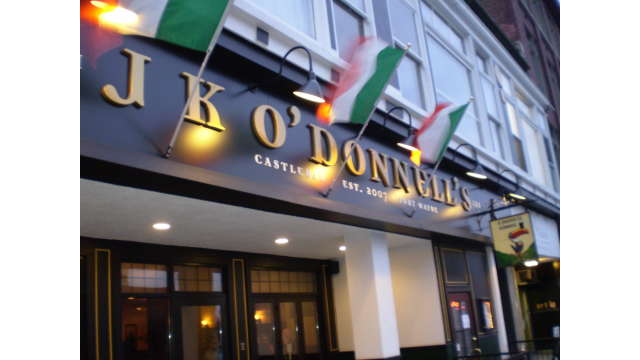 JK O'Donnell's
Fort Wayne's first Irish Pub, located on Wayne Street, offers authentic bar, rebuilt from the original in Ireland. It also features inside and outside dining with tasty pub fare.
Credit: JK O'Donnell's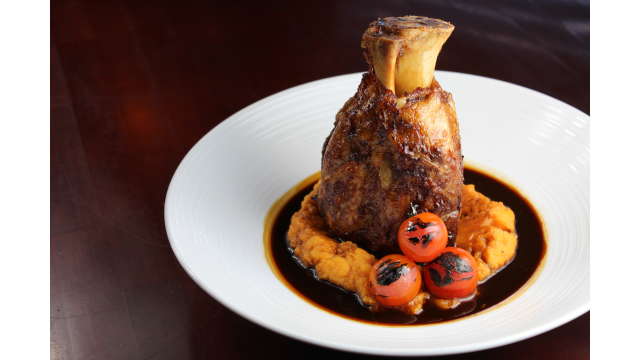 BakerStreet Steak House
BakerStreet Steak House on the city's north side, is a local fine dining favorite.
Credit: BakerStreet Steak House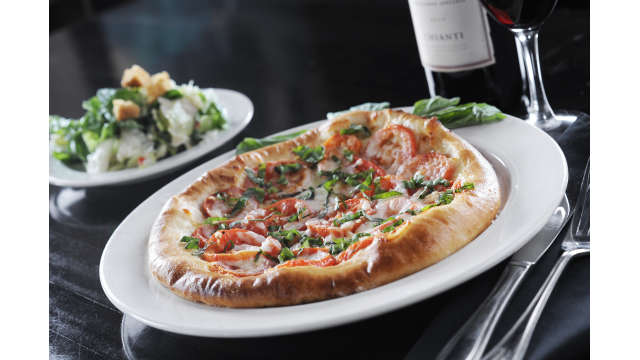 Casa
This Margherita Pizza at Casa restaurants, is just one of the local favorites you'll find at one of their four locations around the city.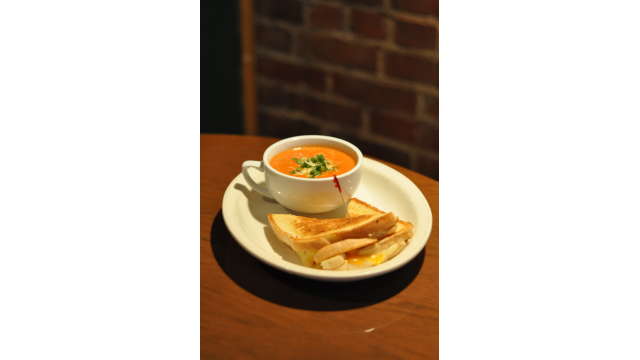 The Dash-In
Dash-In is synonymous with gourmet grilled cheeses. Other favorites include their soups, salads, and burgers. A popular downtown lunch spot that also offers breakfast and dinner.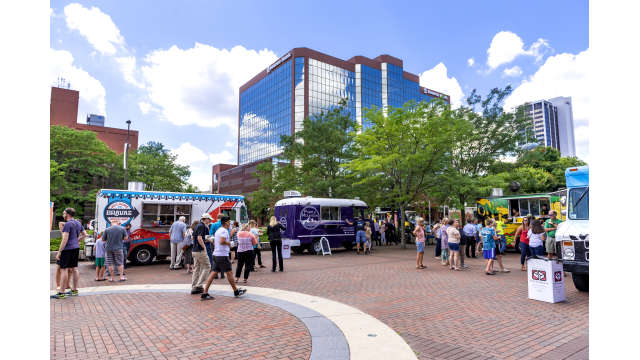 Lunch on the Square
Food Trucks are a popular summer sight in Fort Wayne. Weekly rallies happen all over town, including Lunch on the Square in Downtown Fort Wayne. Trucks assemble Thursdays June-August at Freimann Square for delicious eats, and cool live music treats.
Credit: Visit Fort Wayne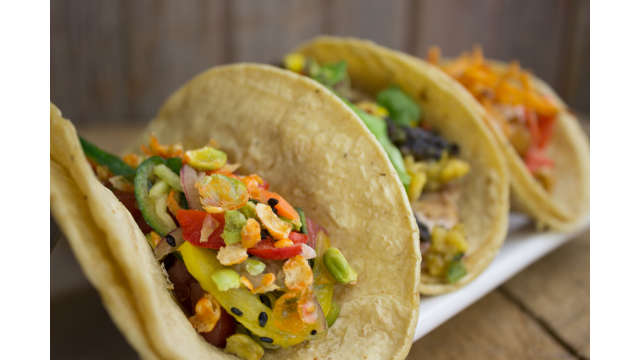 Hoppy Gnome
The Hoppy Gnome serves up tacos and other inspired south of the border flavor at their Berry Street location.
Credit: Visit Fort Wayne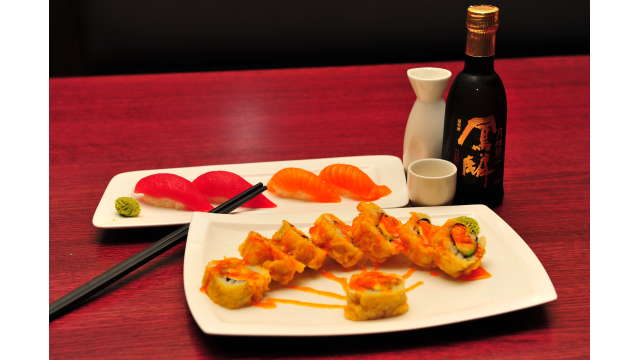 Asakusa
Asakusa, located on Lima Road, is a Fort Wayne favorite for sushi, sake, and fine Japanese cuisine.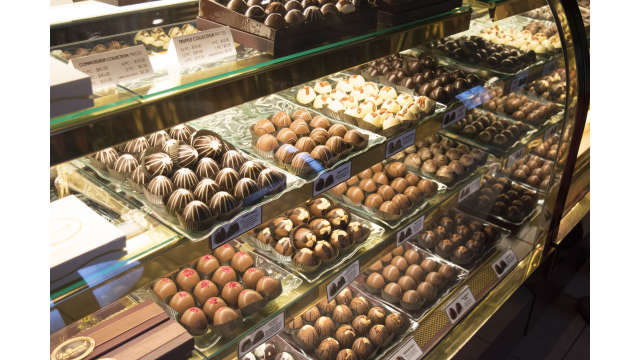 DeBrand Fine Chocolates
World famous DeBrand Chocolates are made right here in Fort Wayne. Truffles are a specialty, along with desserts, and the exotic choices in the Connoisseur Collection.
Credit: Visit Fort Wayne
Nawa on The Landing
Nawa Inspired Asian Cuisine features a large patio for outdoor dining.
Credit: Visit Fort Wayne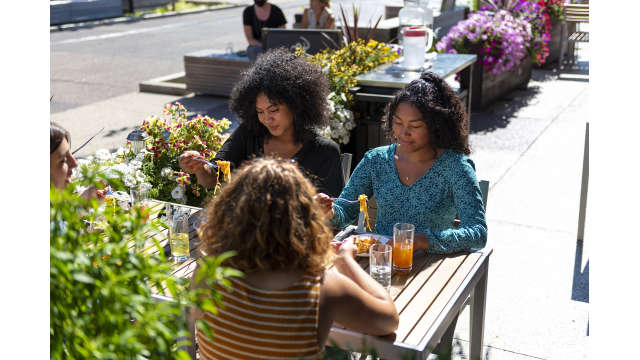 The Landing
Restaurants on the Landing, including Nawa, Utopian Coffee, and the Landing Beer Company, all offer outdoor dining.
Credit: Visit Fort Wayne