Your March Getaway Itinerary
Whether you prefer to watch from the sidelines or take to the court yourself, Fort Wayne, Indiana offers outstanding activities for an action-packed Guy's Getaway weekend.
Plan your Guy's Getaway weekend for March 15 - 17 to enjoy brews, sports, and St. Patrick's Day festive celebrations. Although, any time of year is a great time to enjoy sports and fun in Fort Wayne.
STOP 1:
Start your weekend with enjoying some of Fort Wayne's great active attractions  including Combat Ops' Axe Throwing, bowling at Crazy Pinz, and laser tag at Lazer X and Ultrazone.
STOP 2:
Continue the fun with a Fort Wayne brewery tour. Book time at Gnometown Brewing to brew your own beer, take part in the brewery trail, or sit back and relax with a farm to table meal and fresh brews.
STOP 3:
Take to the bleachers and catch a minor league game in Fort Wayne or a special event like an NCAA Basketball Championship! Fort Wayne has been named the "No. 1 City for Minor League Sports," catch the action with a Komets Hockey or Mad Ants Basketball game October to March, or a TinCaps Baseball game April to September!
STOP 4:
For your final stop, take part in after-game celebrations at some of Fort Wayne's great sports bars. Plus, the NCAA Division III Men's Basketball Championship will feature fan bars and restaurants perfect for an evening drink!
Your Guys Weekend Add-Ons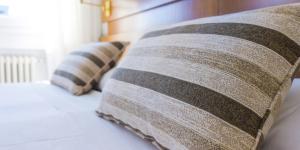 Fort Wayne has more than 5,000 hotel rooms, all for a variety of budgets. Check rates here, and explore special package deals to find the right accommodations for you.