Vera Bradley Annual Sale
Group Tour / Motorcoach Information
The Vera Bradley Annual Outlet Sale returns to Fort Wayne, Indiana this June 14 - 18, 2023. 
The Annual Outlet Sale runs five amazing days where you will find up to 70% off the retail prices of Vera Bradley handbags, purses, totes, luggage, stationary and accessories – in a shopping experience filling over 100,000 square feet of space! 
The Sale is an exceptional group experience and Visit Fort Wayne has partnered with Vera Bradley and the Memorial Coliseum to make purchasing group tickets easy and affordable.
There are three ways to purchase tickets to the Vera Bradley Outlet Sale:
•    Buy them on Ticketmaster.com
•    Purchase them in person at the Memorial Coliseum in Fort Wayne, Indiana
•    Purchase tickets in groups of 20 or more by calling Visit Fort Wayne at (260) 424-3700, if you are a qualified Motorcoach or Bus Tour Operator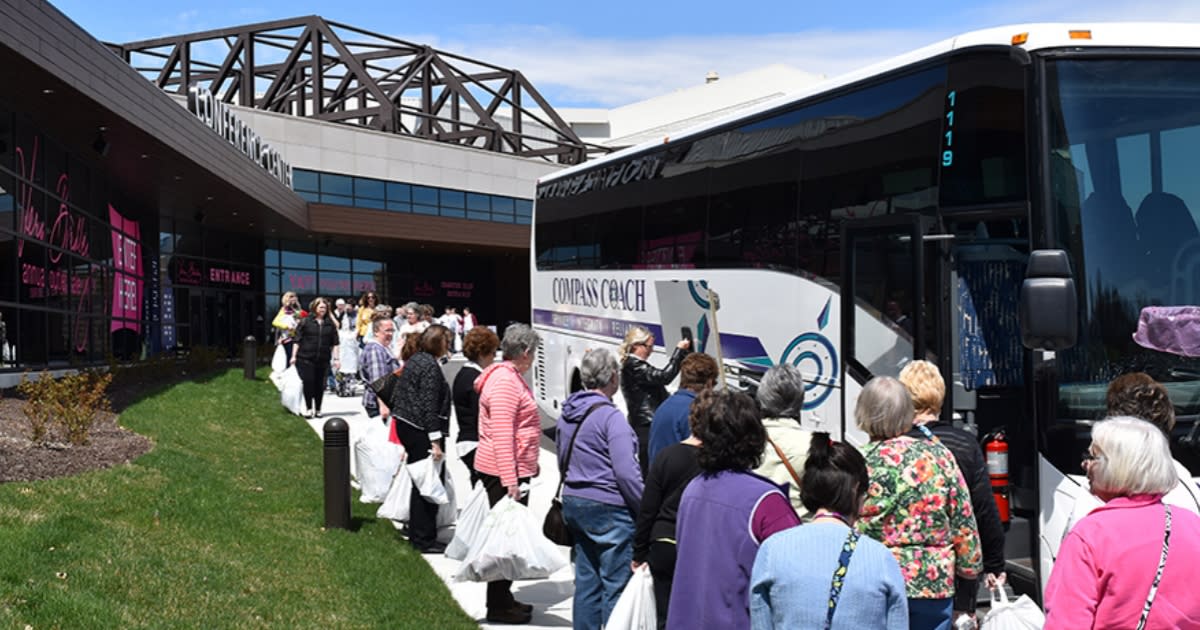 Motorcoach Group Tickets go on sale on March 28 at 8:30 am EST. If you are a qualified Motorcoach or Bus Tour Operator, you can purchase a group of tickets at that time by phone only by calling Visit Fort Wayne at 260-424-3700.
We will allow groups of 20 or more arriving on a charted bus to purchase a group of tickets at $8 each, bypassing Ticketmaster fees. Additional benefits include:
•    A Vera Bradley lanyard for each guest
•    A designated drop off and pick up location at the main doors of the building
•    A dedicated entrance into the sale
•    A "meeting spot" for groups to convene in after check out
The only difference from previous years? There is no designated Charter Club checkout – and for that reason we have waived the additional $200 fee that busses used to have to pay.
When purchasing your group tickets, you will also be able to purchase your bus parking in advance for $16 each.
To receive these tickets and services, groups must purchase their tickets and select a non-refundable shopping time slot. With limited room and high demand, times slots allow us to schedule groups in such a way to allow for the best experience possible. Available time slots include:
Wednesday, June 14 through Friday, June 16
•    Session 1: 7:30 am – 10 am
•    Session 2: 11 am – 1:30 pm
•    Session 3: 2:30 pm – 5 pm
•    Session 4: 6 pm – 8:30 pm
Saturday, June 17 and Sunday, June 18 – open days, no tickets required
When you call, please have these things ready:
•    Shopping times are first come, first serve – and they will fill up quickly. We recommend having a first and second choice in mind.
•    All shopping slots are 2.5 hours long.
•    Please know how many tickets you will need. You will be purchasing one $8 ticket for everyone in your time slot.
•    Please know if you will want to purchase a bus parking pass at this time. A bus parking pass is $16 and can also be purchased on site.
•    American Express, MasterCard, Visa and Discover will be accepted
•    You MUST provide us with an email address, mailing address (no PO BOX) and phone number for your group
•    A receipt will be mailed to you, along with your tickets and a Fort Wayne welcome packet – you will receive it within two weeks of purchase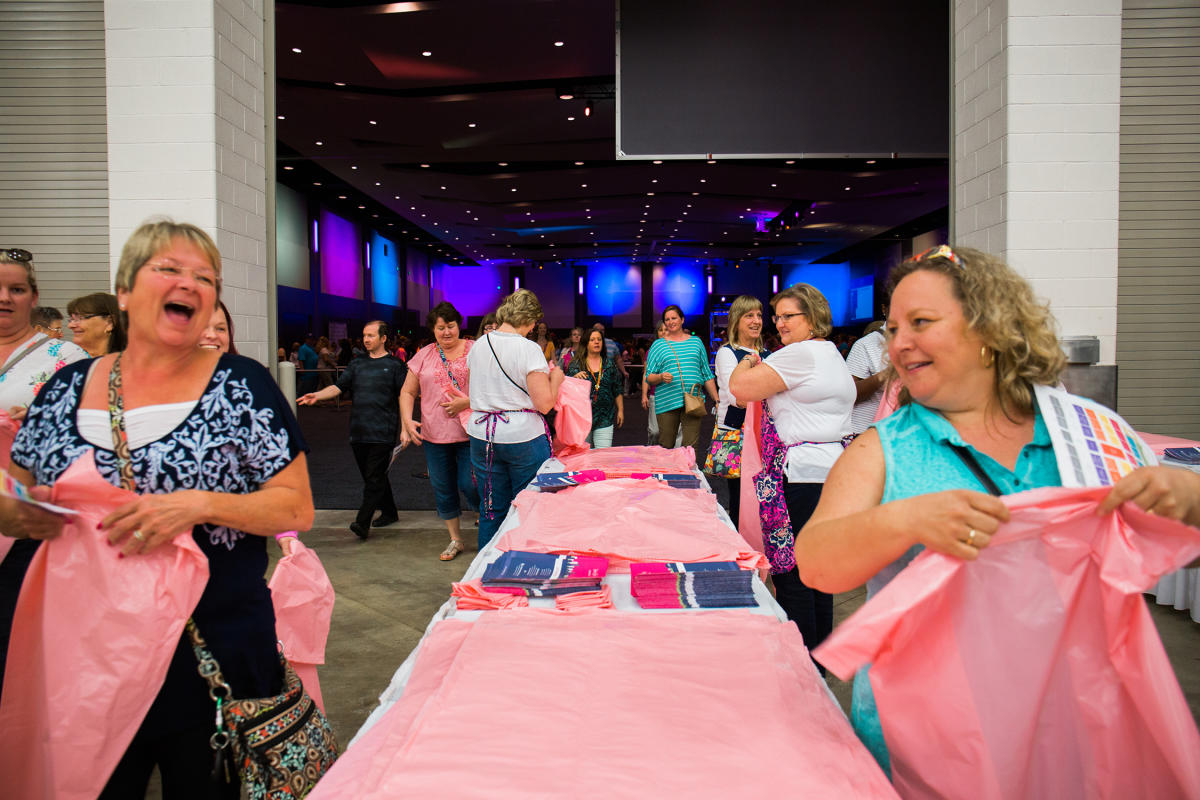 Visit Fort Wayne will accept Motorcoach ticket calls Mondays from 9:30-4:30 and Tuesday-Friday from 8:30-4:30, beginning on March 28, and going until the tickets allotted to Motorcoach sales have sold out. Please call 260-424-3700 to purchase your tickets.
Additional Group Information