‹

Back To Events
Vera Bradley Annual Sale 2018
Presented by:

Vera Bradley

Dates:

April 11, 2018 - April 15, 2018

Address:

4000 Parnell Ave. Fort Wayne, IN 46805

Times:

Various Sessions Available - Check Back for Updates

Admission:

Wednesday, Thursday, Friday $5, FREE Saturday and Sunday (prices subject to change)

Website:

Visit Website

Wheelchair Accessibility:

Yes
2018-04-11
2018-04-15
Vera Bradley Annual Sale 2018
<div style="text-align: center;"><strong>Vera Bradley Outlet Sale</strong></div> <div style="text-align: center;">April 11-15</div> <div> </div> <div>Plan a fun experiential trip around this amazing sale, where you can find 40-60% off retail prices of Vera Bradley handbags, purses, totes, luggage, stationary, clothing, accessories and more! Bus groups of 20 or more people can reserve a VIP experience, including a separate entrance into the sale, an exclusive check out area, waiting room and a free gift.</div> <div> </div> <div>Stay tuned to Visit Fort Wayne for more details! Tickets will go on sale in early 2018! Click <a href="http://www.visitfortwayne.com/events/vera-bradley-outlet-sale/vera-email-updates/">here</a> to sign up for notifications when tickets go on sale. Regardless of what day you attend, you must register for the sale. More details will be available in 2018.</div> <div> </div> <div>Don't miss this annual event that you can only find in Fort Wayne. </div> <div><span style="font-size: 11pt;"> </span></div> <div><a href="http://www.visitfortwayne.com/events/vera-bradley-outlet-sale/"><strong>For session info, tickets, and visitor resources click here</strong>.</a></div> <p> </p> <p style="align: center;"><a href="http://dtnads-d.openx.net/w/1.0/rc?ts=1fHJpZD1kNWI1ZTMyNy0wYjJlLTRiOTMtODYxNy0yOGY5OTQ5OTQ5ZDd8cnQ9MTQ4NzI1MDYzOHxhdWlkPTUzODcxNTg0OXxhdW09RE1JRC5XRUJ8YXVwZj1kaXNwbGF5fHNpZD01MzczMDk0ODN8cHViPTUzNzE0NzQyM3xwYz1VU0R8cmFpZD0zNTM0NjdmNy05OGI2LTQ4OWYtOTk0Zi03MmUxNzRjYTk4MTl8cnM9MXxhaWQ9NTM4NDYxMzAxfHQ9MXxhcz0yOTB4MzI1fGxpZD01Mzc3OTE3ODR8b2lkPTUzNzM0NzI5OXxwPTB8cHI9MHxhdGI9MHxhZHY9NTM3MTQ4MTM2fGFjPVVTRHxwbT1QUklDSU5HLkNQTXxibT1CVVlJTkcuSE9VU0V8dXI9V3BxVDFYenY3NQ" data-sv-linklookup-id="http://dtnads-d.openx.net/w/1.0/rc?ts=1fHJpZD1kNWI1ZTMyNy0wYjJlLTRiOTMtODYxNy0yOGY5OTQ5OTQ5ZDd8cnQ9MTQ4NzI1MDYzOHxhdWlkPTUzODcxNTg0OXxhdW09RE1JRC5XRUJ8YXVwZj1kaXNwbGF5fHNpZD01MzczMDk0ODN8cHViPTUzNzE0NzQyM3xwYz1VU0R8cmFpZD0zNTM0NjdmNy05OGI2LTQ4OWYtOTk0Zi03MmUxNzRjYTk4MTl8cnM9MXxhaWQ9NTM4NDYxMzAxfHQ9MXxhcz0yOTB4MzI1fGxpZD01Mzc3OTE3ODR8b2lkPTUzNzM0NzI5OXxwPTB8cHI9MHxhdGI9MHxhZHY9NTM3MTQ4MTM2fGFjPVVTRHxwbT1QUklDSU5HLkNQTXxibT1CVVlJTkcuSE9VU0V8dXI9V3BxVDFYenY3NQ" data-sv-linklookup-type="plugins_nav_external_link"><img style="margin: 25px auto; width: 290px; height: 325px; display: block;" src="http://res.cloudinary.com/simpleview/image/upload/v1487196499/clients/fortwayne/Page_Sponsor_vera_getaway_2017_ff82ae5f-3885-4fad-824e-f36b10995c22.png" alt="Vera Bradley Girlfriend Getaway Ad" /></a></p>
4000 Parnell Ave. Fort Wayne, IN
America/Indiana/Winamac
Vera Bradley Outlet Sale
April 11-15
Plan a fun experiential trip around this amazing sale, where you can find 40-60% off retail prices of Vera Bradley handbags, purses, totes, luggage, stationary, clothing, accessories and more! Bus groups of 20 or more people can reserve a VIP experience, including a separate entrance into the sale, an exclusive check out area, waiting room and a free gift.
Stay tuned to Visit Fort Wayne for more details! Tickets will go on sale in early 2018! Click
here
to sign up for notifications when tickets go on sale. Regardless of what day you attend, you must register for the sale. More details will be available in 2018.
Don't miss this annual event that you can only find in Fort Wayne.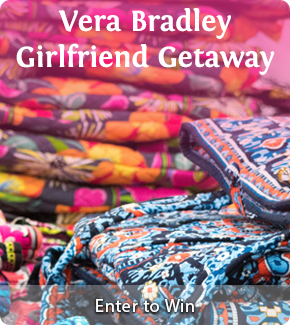 Sign Up for the enewsletter!