‹

Back To Events
Salomon Farm Fall Harvest Festival
Is this a Free Event?

Yes

Venue:

Salomon Farm Park

Dates:

September 22, 2017 - September 23, 2017

Address:

817 W. Dupont Road Fort Wayne, IN 46825

Times:

10:00 AM to 3:00 PM

Admission:

FREE

Phone:

260-427-6008

Website:

Visit Website
2017-09-22 10:00 AM
2017-09-23 3:00 PM
Salomon Farm Fall Harvest Festival
<!--- fall getaway ---> <p><a href="http://www.visitfortwayne.com/things-to-do/fall/" target="_blank"> <img style="float: right; margin: 7px;" src="http://res.cloudinary.com/simpleview/image/upload/v1472060049/clients/fortwayne/COE_icon_button_fall_getaway_a97dc087-dacb-432d-9bc3-3c7345350314.jpg" alt="Add this to a Fall getaway" width="175" height="175" /></a></p> <!--- End Graphic Link ---> <div><strong style="font-size: 11pt;">Salomon Farm Fall Harvest Festival</strong></div> <div>Friday, September 22, 2017 - 10am-3pm</div> <div>Saturday, September 23, 2017 - 10am-5pm</div> <div> </div> <div><span style="font-size: 11pt;">Join us for this two day celebration of the history and culture of the American Farm. It's fun for all ages and the event is free so bring the whole class or your family and spend a day at the farm. The Harvest Festival makes a great class field trip! </span></div> <p><br /><strong>Friday and Saturday</strong><br />Live Animals-Hands-on activities<br />Oat/wheat thrashing-concessions<br />Corn husking-wagon rides<br />Antique farm equipment<br />DeKalb County Horsemen's Association will offer wagon rides with horses and mule teams</p> <p><strong>Saturday Only </strong><br />Antique Tractor Parade Farmer's Market</p> <div>Free admission! For more information call Karla Yauchler at 427-6008 or visit <a href="http://www.fortwayneparks.org/">www.fortwayneparks.org</a></div> <div> </div> <div><a href="http://www.fortwayneparks.org/index.php?option=com_content&amp;view=article&amp;id=184:salomon-farm-park-&amp;catid=38:park-page-links&amp;Itemid=275">Salomon Farm</a></div> <p>817 West Dupont Road</p>
817 W. Dupont Road Fort Wayne, IN
America/Indiana/Winamac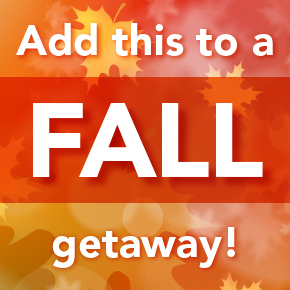 Salomon Farm Fall Harvest Festival
Friday, September 22, 2017 - 10am-3pm
Saturday, September 23, 2017 - 10am-5pm
Join us for this two day celebration of the history and culture of the American Farm. It's fun for all ages and the event is free so bring the whole class or your family and spend a day at the farm. The Harvest Festival makes a great class field trip! 

Friday and Saturday
Live Animals-Hands-on activities
Oat/wheat thrashing-concessions
Corn husking-wagon rides
Antique farm equipment
DeKalb County Horsemen's Association will offer wagon rides with horses and mule teams
Saturday Only 
Antique Tractor Parade Farmer's Market
817 West Dupont Road
Sign Up for the enewsletter!