‹

Back To Events
BBQ RibFest at Headwaters Park
Dates:

June 15, 2017 - June 17, 2017

Address:

333 S.Clinton St. Fort Wayne, IN 46802

Times:

11:30 AM to 9:00 PM

Admission:

Free Admission until 5:30 PM; Tickets $6 Adults over 13; $5 Seniors; $4 Students, Military, Fire, Police; $3 All Day Sunday

Phone:

(260) 602-1831

Website:

Visit Website

Email:

E-mail

Wheelchair Accessibility:

Yes
2017-06-15 11:30 AM
2017-06-17 9:00 PM
BBQ RibFest at Headwaters Park
<p><a href="http://www.visitfortwayne.com/summer/" target="_blank"><img style="padding-left: 7px; padding-right: 9px; padding-bottom: 5px;" src="https://res-1.cloudinary.com/simpleview/image/upload/c_fill,f_auto,h_250,q_75,w_250/v1/clients/fortwayne/Summer_2016_Calendar_Icon_290x290_f54fdcfe-cca5-41c1-a149-afbb7090c4d3.jpg" alt="" align="right" /></a>BBQ RibFest at Headwaters Park</p> <p>June 14-17, 2018</p> <p>Bring the family down for some of the best BBQ in the country! The 20th Annual BBQ Fest at Headwaters Park.  There will be blues, brews, bbq's and fun for the whole family.</p> <p>It's Fort Wayne's biggest summer piggin' out in the park party. Great fun for all and ooooooooh so tasty! Voted one of the top ten RibFests in the nation by Martha Stewart Living Magazine in 2009!! Check out our amazing line-up on the band page. We'll see you all there June 15th thru the 18th! Prepare to Pig out! Best of all RibFest is free everyday until 5:30 and $3.00 all day Sunday! After that it's $6.00 adults (13 and under free), $5.00 Seniors and $4.00 Students, Military, Police and Firefighters with ID. Prepare to Pig out!!</p> <p> </p> <p> <a style="font-size: 14.6667px;" href="https://www.facebook.com/RibFestFortWayne/">www.bbqribfest.com</a></p> <p><strong> Enter to <a href="http://www.visitfortwayne.com/plan/contests/hobnobben-film-festival-bbq-ribfest-getaway" target="_blank">WIN TICKETS</a>!!</strong></p> <p> </p>
333 S.Clinton St. Fort Wayne, IN
America/Indiana/Winamac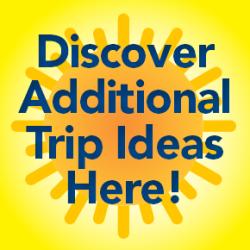 BBQ RibFest at Headwaters Park
June 14-17, 2018
Bring the family down for some of the best BBQ in the country! The 20th Annual BBQ Fest at Headwaters Park.  There will be blues, brews, bbq's and fun for the whole family.
It's Fort Wayne's biggest summer piggin' out in the park party. Great fun for all and ooooooooh so tasty! Voted one of the top ten RibFests in the nation by Martha Stewart Living Magazine in 2009!! Check out our amazing line-up on the band page. We'll see you all there June 15th thru the 18th! Prepare to Pig out! Best of all RibFest is free everyday until 5:30 and $3.00 all day Sunday! After that it's $6.00 adults (13 and under free), $5.00 Seniors and $4.00 Students, Military, Police and Firefighters with ID. Prepare to Pig out!!
 Enter to WIN TICKETS!!
Sign Up for the enewsletter!