Amazing Fall Fun: Corn Maze and Pumpkin Patch
3150 CR 43, Waterloo, IN 46793

(260) 333-2302

Visit Website

Dates:

September 17, 2021 - October 31, 2021

Recurrence:

Recurring weekly on Sunday, Friday, Saturday

Location:

Waterloo IN

Time:

Fridays 6pm-10pm; Saturdays 12pm-10pm: Sundays 2pm-6pm

Price:

Pricing & Tickets Credit cards accepted / Ages 2 & under are free! Admission - $11.00 per person Includes Indiana's LARGEST corn maze, Fairy Tale Trail, Duck Races, Pumpkin Checkers & Tic Tac Toe, Farmer Foosball, Kiddie Corral, the Corn Box, Tire Mountain, Straw Mountain, The Hay Maze, Farmer Fastball, The Barrel Roll, Tug-O-War, Corn Hole, Pumpkin Tether-ball, Pumpkin Patch, and more! Hay Ride - $3.00 per person Take a Hay Ride in the beautiful Indiana countryside. The ride takes you around the pumpkin patch through the corn field and woods and then next to the farmers homestead before your 20 minute ride is finished. Along the ride you can see all kinds of critters from raccoons, deer, and opossum. You will even get to see the farmers beef cattle that are raised on the farm!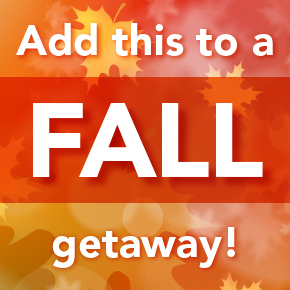 Feel like a challenge? Bring your friends, bring your compass, and tackle this years MAiZE creation! The MAiZE has been our signature attraction from the start, each year featuring a different design that is sure to get you corn-fused. The MAiZE is carved into 16 acres of corn and is divided into three phases.
Choose from pumpkins we have picked or visit the patch to find your perfect pumpkin. Our huge pumpkin patch has thousands of pumpkins of every size, shape, and color. In fact, this year we have more than 40 different varieties of pumpkins and gourds. From Jack-O-Lanterns to pie pumpkins and warted gourds, you are sure to find the one that strikes your fancy. Pick them right off the vine or choose from some that we have pre-picked for you.
Pumpkins are priced by size
Gourds and small pumpkins are $0.50 apiece
All other pumpkins range in price from $1 - $9 depending on size
Pumpkin Carts and Wheelbarrows are available... Use for pumpkins only!
Event Schedules
Due to ongoing precautions during the COVID-19 Pandemic, events may be subject to changes, attendance restrictions, or cancellations. Please check with the event host and or venue for any events you are planning to attend.