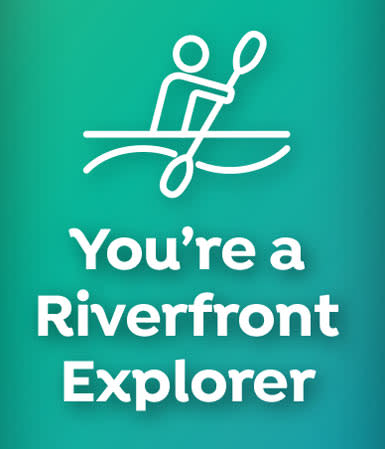 For centuries, Fort Wayne's three rivers – the Maumee, St. Joseph, and St. Marys – have unified the region, bringing people together in downtown Fort Wayne for commerce, community and cultural enhancement.
Today, Fort Wayne's riverfront is undergoing major developments that connect with nature, culture and the Fort Wayne community.
By Summer 2019, guests will have new access points to our rivers for outdoor recreation, and a new destination for events and festivals.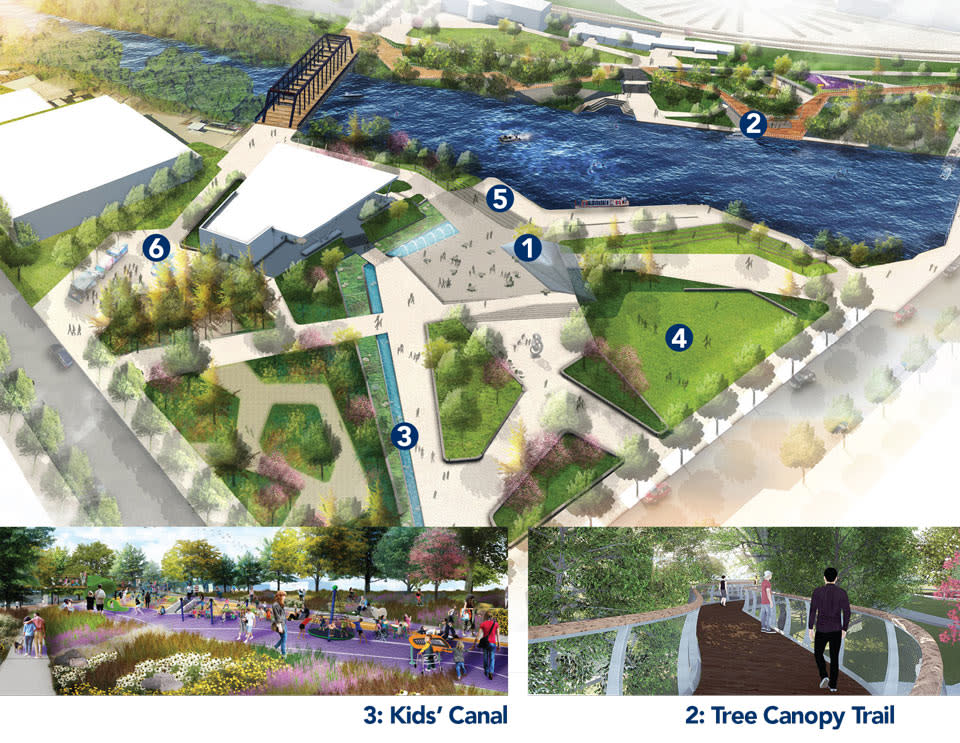 Downtown developments along the North and South Bank of the St. Marys river include:
Concert shell 1
Tree canopy trail 2
Kids' canal 3
Playground 4
Amphitheatre 5
Dining gardens 6
Private development of dining and shopping areas
This development will connect Fort Wayne's rivers to downtown amenities including dining, shopping, attractions, events and activities, and will enhance existing outdoor recreation opportunities including kayaking, boat rides, bike trails, and more.
Learn more about the Riverfront.