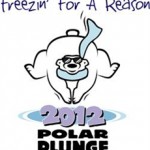 Special Olympics of Allen County, Indiana
is putting a new twist on their annual fundraiser, Polar Plunge.
The Polar Plunge at Parkview Field
(which use to be held at Mirror Lake at the University of Saint Francis) will take place on February 11
th,
2012. This year, the plunge will take place ...
More ›