Landlocked Fort Wayne may seem an unlikely location in which to enjoy some of the best seafood this side of New England, but that's exactly what you'll find at the Oyster Bar.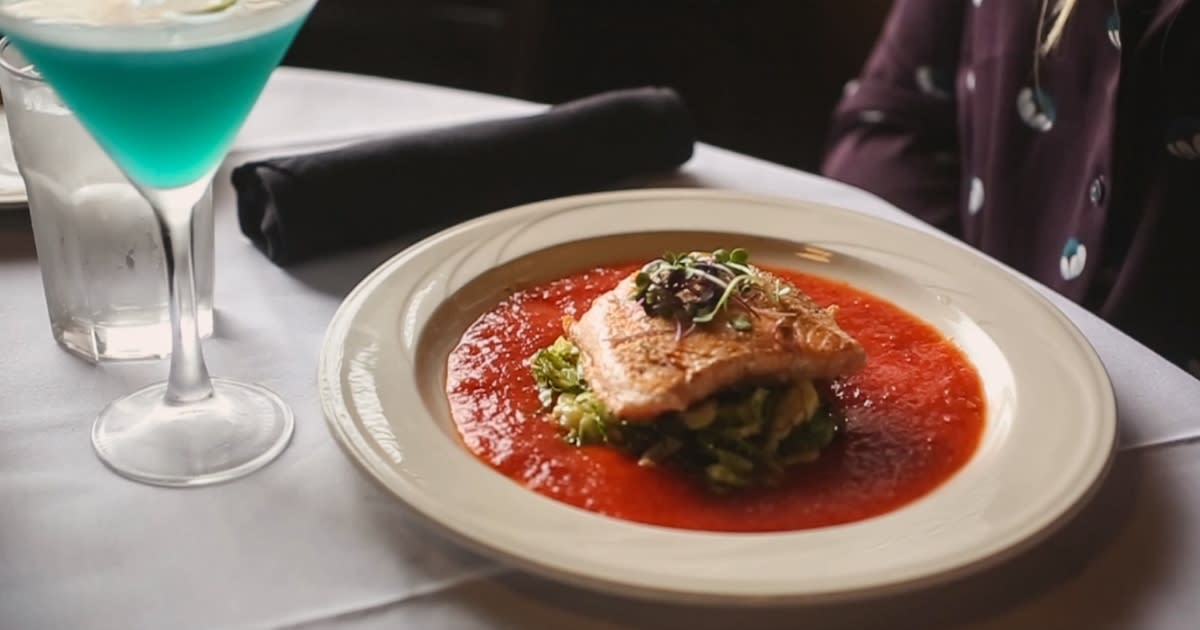 Located on Calhoun Street just south of downtown, Oyster Bar has been around these parts and operating in the form of a tavern since 1888. If these walls could talk… the place simply oozes history. Inside, the décor is dark and masculine with fishing-themed paraphernalia on the walls. A quaint little patio offers outdoor seating when the weather's nice.  
Oyster Bar does serve steaks, pastas and other fare, but ordering them here seems silly when you have fish of this caliber on the menu. With mouthwatering choices like savory crab cakes, mussels in a fragrant broth, spicy Louisiana shrimp, and oysters of all varieties and preparations, it's perfectly easy to fill up on appetizers alone and call it a meal. Diners who think they don't like calamari should try it here — there are no tentacles to be seen, just battered and fried strips of squid reminiscent of delectably tender fish sticks with a caper-studded tartar-style sauce for dipping. Yum. Even though the list of entrees isn't overwhelmingly large, a number of different preparations for meats, fish and salads, as well as a few daily specials, means you'll still have to some decisions to make.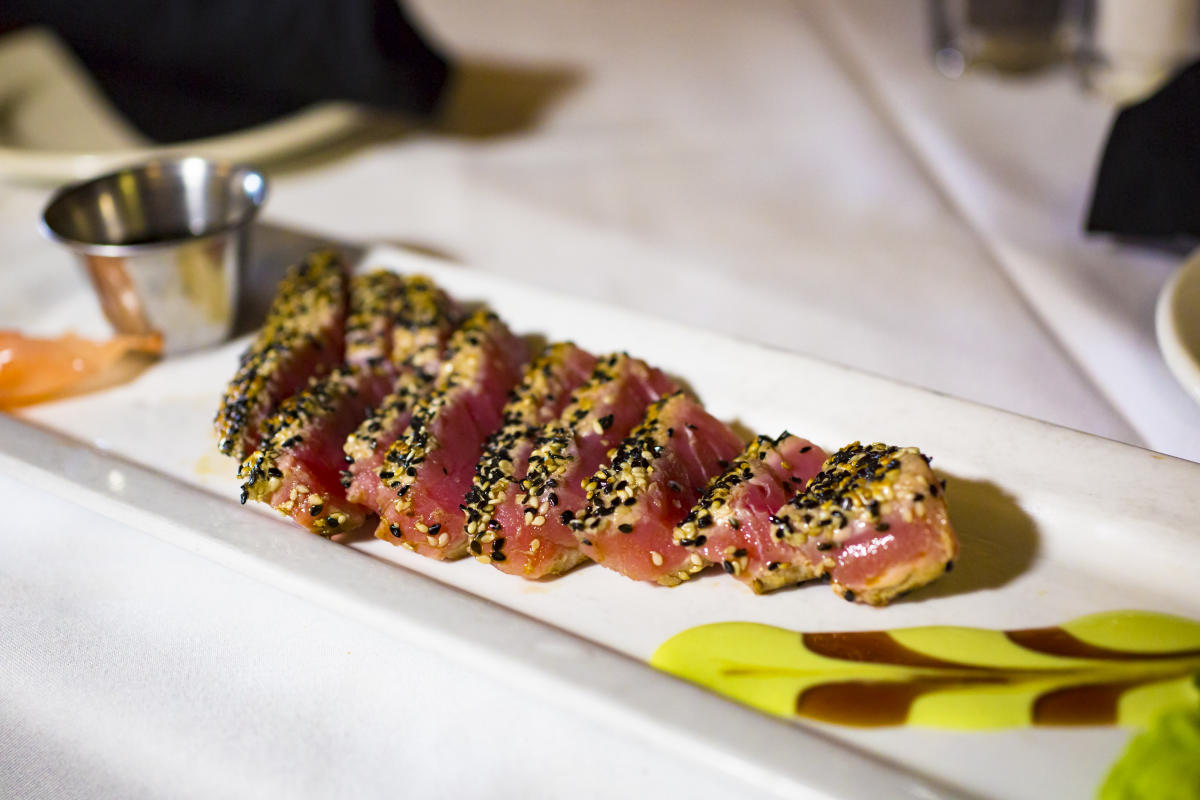 The good news is that everything is so tasty, you really can't go wrong no matter what you choose. If you just can't make up your mind, a thoughtful "half and half" deal lets customers opt for a smaller-size portion of two different entrees sharing space on the same plate. The scallops we ordered arrived at the table presented so beautifully, they were almost too pretty to eat. And they tasted every bit as good as they looked. The half dozen or so salads on the menu are all made with only the freshest ingredients and composed with tasty garnishes and flavorful dressings. The Italian tomato option is gorgeous, and the poached pear salad with blue cheese, dried cherries and nuts is also worth ordering. If you've got any room left at the end of the meal, the Oyster Bar desserts are top-notch in keeping with everything else. Classic choices like a sophisticated chocolate mousse or a crackly crème brulee never go out of style here. For special occasions or to impress out-of-town guests, the Oyster Bar still delivers, even after all these years.
The Oyster Bar is located at 1830 S. Calhoun St. For more information, call (260) 744-9490.