Looking for Fort Wayne and Indiana themed gifts for your coworkers, family, or friends? The elves at the Fort Wayne Visitors Center have been hard at work, packaging a wide variety of holiday gifts that cannot be found anywhere else!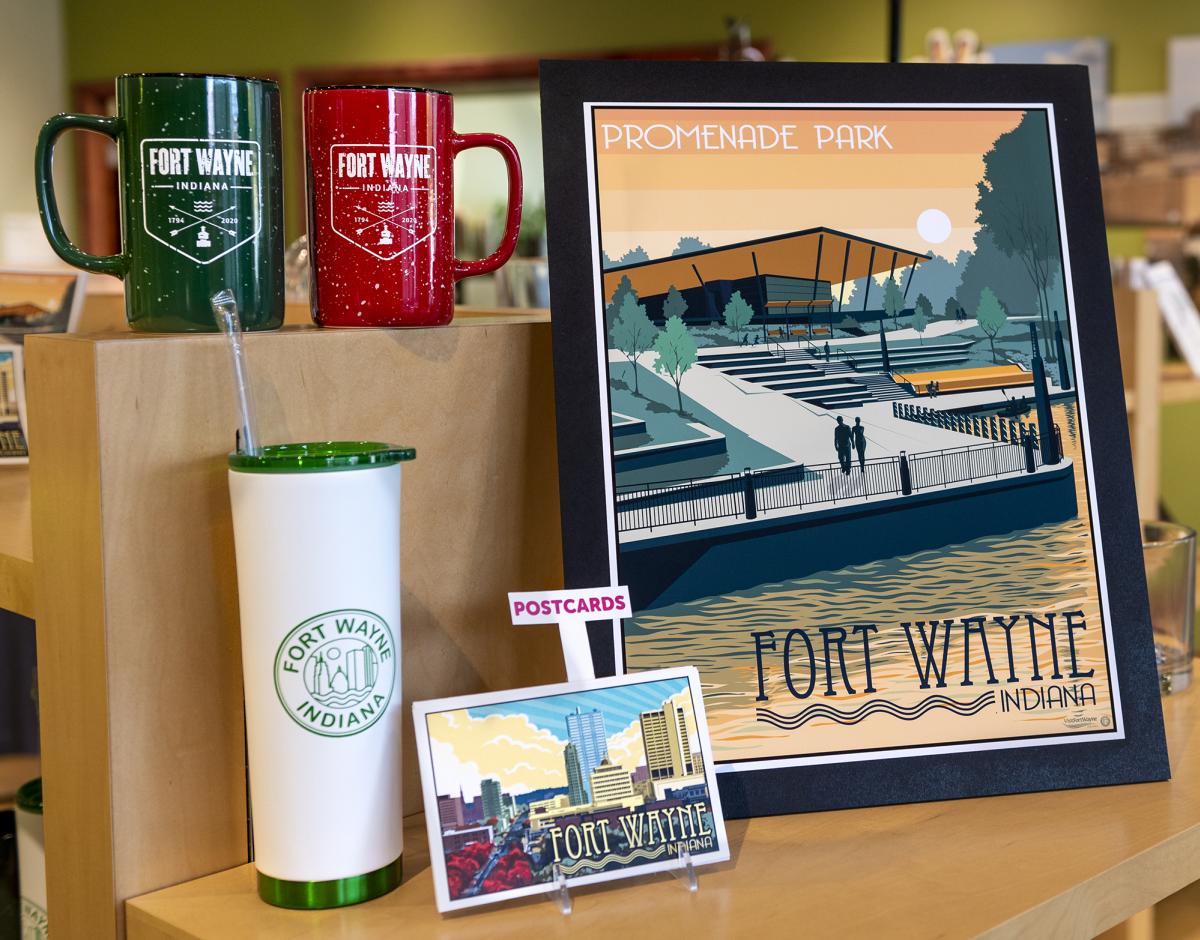 New and Unique Fort Wayne Themed Items
The Visitors Center is always adding new unique gifts to the store. This year you can find new styles of shirts, sweatshirts, and a new stock of United State of Indiana Shirts!
There are also many unique locally made Fort Wayne items, including cutting boards, coasters, shirts, glasses, and much more! We've got your stocking stuffers, and items made to fill the perfect Fort Wayne themed gift basket!
Plus, the Visitors Center stocks items from great local businesses like DeBrand Fine Chocolates, Vera Bradley, OliveTwist, Glassique Art, Hedgehog Press, and many more!
The Visitors Center Makes Holiday Shopping Easy
Stop by the Visitors Center shop, or shop online, and pick out gift wrapped holiday baskets and sets. They come beautifully assembled and make great secret Santa gifts or client gifts. If you're hosting visiting family, pick up some Fort Wayne memorabilia for your family to show support of Fort Wayne. If you're having trouble picking out items, just ask the Visitors Center staff for some help, they love Fort Wayne just as much as you, and they can help you put the perfect gift together!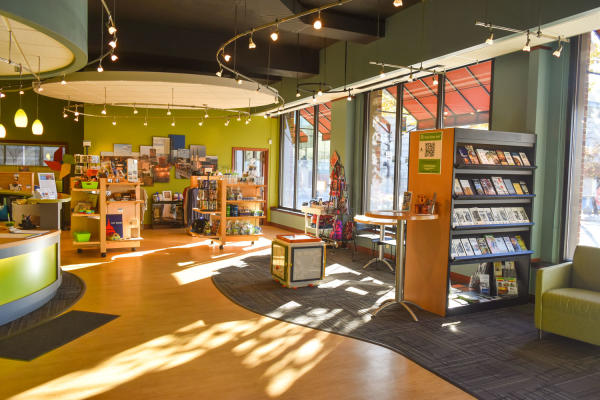 Deals You Can't Miss
Deals are an essential find for any experienced shopper, and you will be happy to know the Visitors Center has some great sales and promotions running through the New Year!
From November 1 -23, you can get 10% off all of the Fort Wayne Flag items, Old Fort books, and the Historic Books. Use code - VINTAGEFW.
On November 26 from 11:00 am – 5:00 pm, during downtown Fort Wayne's Holly Trolley event, shoppers can enjoy 10% off sale prices. Plus, all kid's clothing and toys will be 15% Off. And, there is more! If you purchase an item at the Visitors Center on November 26, you will receive a 20% Off Coupon that can be used November 27 – December 31 Online or In-Store! Use code - HOLLY online.
For more information on special deals taking place throughout the holiday season like Visit Fort Wayne on Facebook.
Make Sure you stop by the Visitors Center at 927 S. Harrison Street or visit them online for all of your holiday gifts!