Kingston Residence (7515 Winchester Road, Fort Wayne) will hold its fifth annual "Taste of Waynedale" on March 19, 2013 from 4:30 p.m. to 7:00 p.m., with proceeds benefiting Community Harvest Food Bank and Fort Wayne Trails - Waynedale Initiative.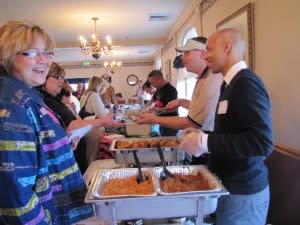 The popular event features samples of food and beverages from more than 25 local restaurants and businesses, including seasonal dishes, new menu items or a house specialty. In addition, vendors will provide coupons and literature about their eateries. Vendors that plan to participate include Azar's Big Boy, Bandido's, Belmont Beverage, Captain Ron's Corral, Casa Ristorante Italiano, China Palace, Dairy Queen, Ellison Bakery, Gimme Diner/Mike's Donuts, GFS Marketplace, Hall's Original Drive In, Hill's Market, HoneyBaked Ham, Kingston Residence, Nine Mile Restaurant, Olive Twist, Penguin Point, Phoenix Dragon, Pizza Hut, PopCotton Flavored Popcorn, Qdoba Mexican Grill, Spyro's, The Stand, Subway, Waynedale Bakery and Waynedale Cafe.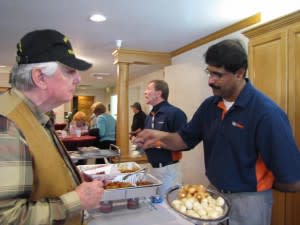 Other businesses that are providing support to the event include The Waynedale News, JW Signs, and Hair Affair; these places are also selling tickets, which are $15 each if paid in and $20 the day of the event. There will also be more than 60 Silent Auction items to bid on that have been donated.   Please RSVP to 260-747-1523, CGarrison@kingstonhealthcare.com, or stop by between 8 a.m. and 5 p.m. Monday through Friday to pick up your tickets.