One thing you can say for us Seniors—we like to get out and go!
Fort Wayne is a great city to tour at any age, but these are my favorite places to visit for those of us who have learned to appreciate beauty and opportunities to learn, no matter the age. The great thing visiting them will not break the budget!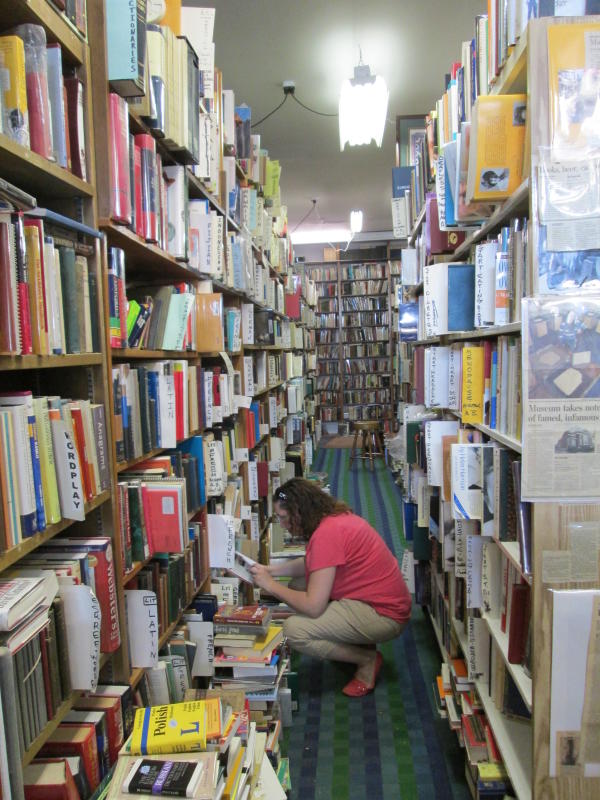 Hyde Brothers Booksellers
We'll start our tour at Hyde Brothers Booksellers. This is a relaxing place to peruse thousands of titles of books from the past and present, some of which you might remember reading from long ago! Sit on a bench inside the store to browse a selection -- or two.
They also take orders for books and mail them to the buyer's home. Keep this place in mind if you find yourself housebound for a while from surgery or other reasons.
1428 N Wells St
260.424.0197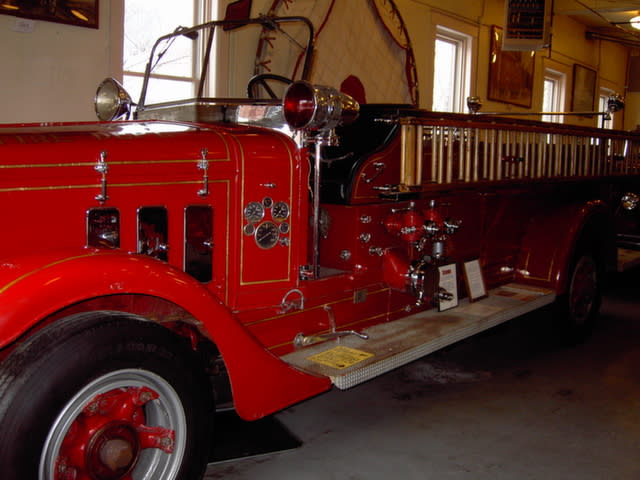 Fort Wayne Firefighters' Museum
Our next visit is to the downtown part of the city -- Fort Wayne Firefighters' Museum. I've blogged about this place before, but everyone should know about it as a fun and educational resource. Grandkids would love to view these century-old restored fire trucks and other pieces of equipment used by city safety employees. On the upper level, a small theater is available for a brief film about fire safety practices. The volunteers who man the front desk offer knowledgeable bits of trivia about the vehicles and the former fire station.
226 W Washington Blvd
260.426.0051
Comfort Food Café
By now, we've developed an appetite. While downtown has several places to dine and are within walking distance of the museum, one place will do double duty by bringing back memories of Mom's home cooking -- Comfort Food Café. Located in the basement of the Rousseau Centre on East Main Street, Comfort Food Cafe is the kind of place where you can order a traditional meal, such as Buttermilk Fried Chicken with mashed potatoes, gravy, green beans and dinner roll.
The menu changes daily. You may find different cuisines like Indian, Italian, Mexican and Greek, available. As for dessert, there are standard American culinary favorites: BBQ ribs, banana pudding parfaits, sugar cookies and blueberry muffins.
The good feelings evoked by your taste buds will produce a good feeling that will last all day. Comfort Food Café is also at Lunch on the Plaza at Freimann Square each Thursday during summer—another free event!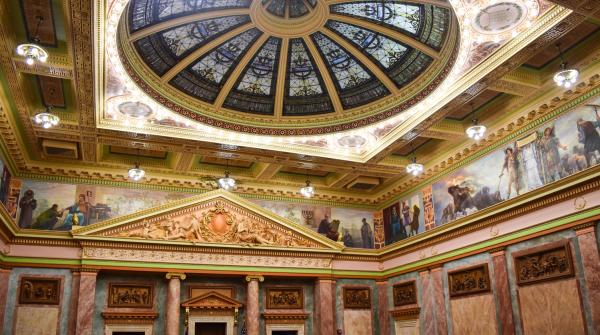 Just a few blocks away is the Allen County Courthouse. Many people are not aware that low-cost tours are available of the Allen County Courthouse most weekdays. The Courthouse is one of 37 US National Historic Landmarks in Indiana. It was listed on the National Register of Historic Places in 1976 and was designated a National Historic Landmark in 2003. It is beautiful inside with an awe-inspiring number of murals and items of interest.
Reservations are needed. Call the Allen County Courthouse Preservation Trust at 260.449.4246 for information on group (five or more people) tours. They recommend a $2.00 donation for the hour-long tour. Some walking is involved, but an elevator to the second floor is available. Also, remember to leave your cameras and cellphones in the car because they are not allowed into the Courthouse.
715 S. Calhoun Street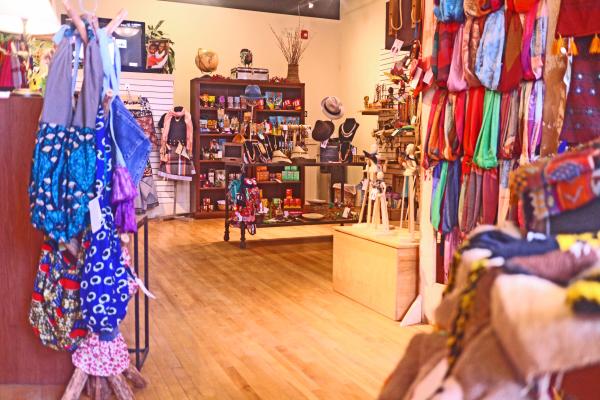 Creative Women of the World
Our last stop on our Senior Explore Fort Wayne Day is to one of my favorite shops in Fort Wayne -- Creative Women of the World. This is a fair-trade shop. That means the items sold here were made by impoverished women from the US and around the world. They were paid for their goods at a fair wage, which is not always the case with certain industries. There are items for men and women of every age here —including chocolate and coffee from around the world! Need I say more?
125 W Wayne St
260.267.9048
This is the tip of the iceberg for Fort Wayne's fascinating sites for seniors! What is your favorite thing to explore in our great city?