One way Fort Wayne, Indiana restaurants prepare for the holiday season is serving up special, seasonal treats. From desserts to coffees to cocktails, here are some of our favorite ways to sample the tastes of the season.
The Best Seasonal Treats in Fort Wayne, Indiana
2002 Broadway, Fort Wayne
Mad Anthony Brewing Company and Old Crown Coffee Roasters team up for Jonesing for Java Imperial Porter, a deep chocolate coffee roast. Find it all Mad Anthony Brewing Companies and Shigs In Pit.
2. Three Rivers Distilling Company
224 E. Wallace St., Fort Wayne
For its fall menu, Three Rivers Distilling Company will be offering a  variety of cozy desserts and cocktails. We suggest Grandma Baker's Carrot Cake (topped with bourbon caramel and candied walnuts) and the Chai Me, a rye whiskey cocktail with chai simple syrup, tiki bitters, and nutmeg.
1105 E. State Blvd., Fort Wayne
Acme's seasonal drink specials this year include four hot chocolate cocktails (the Peppermint Pattie has Peppermint Schnapps and chocolate chips, and the Raspberry Cocoa has Smirnoff Raspberry and a raspberry drizzle) and a Pumpkin Pie martini, made with Smirnoff Whipped, pumpkin liquor, and cream.
1825 W. Main St., Fort Wayne
Junk Ditch has a number of fall-themed desserts right now, but we're drooling over the Apple Shortcake: a scone, apple compote, marscapone ice cream (YUM), and pecan streusel.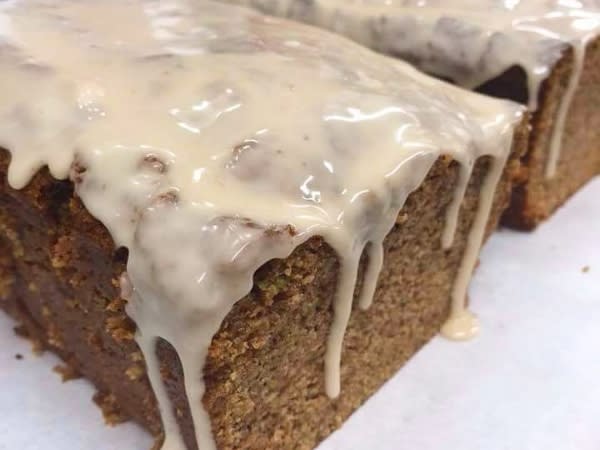 3523 N. Anthony Blvd., Fort Wayne
For the season, Firefly Coffee House will be serving a variety of sweet and coffee treats: pumpkin chai lattes with real pumpkin, vegan zucchini chai bread with ground Marsala chai leaves, and pumpkin cream cheese muffins.