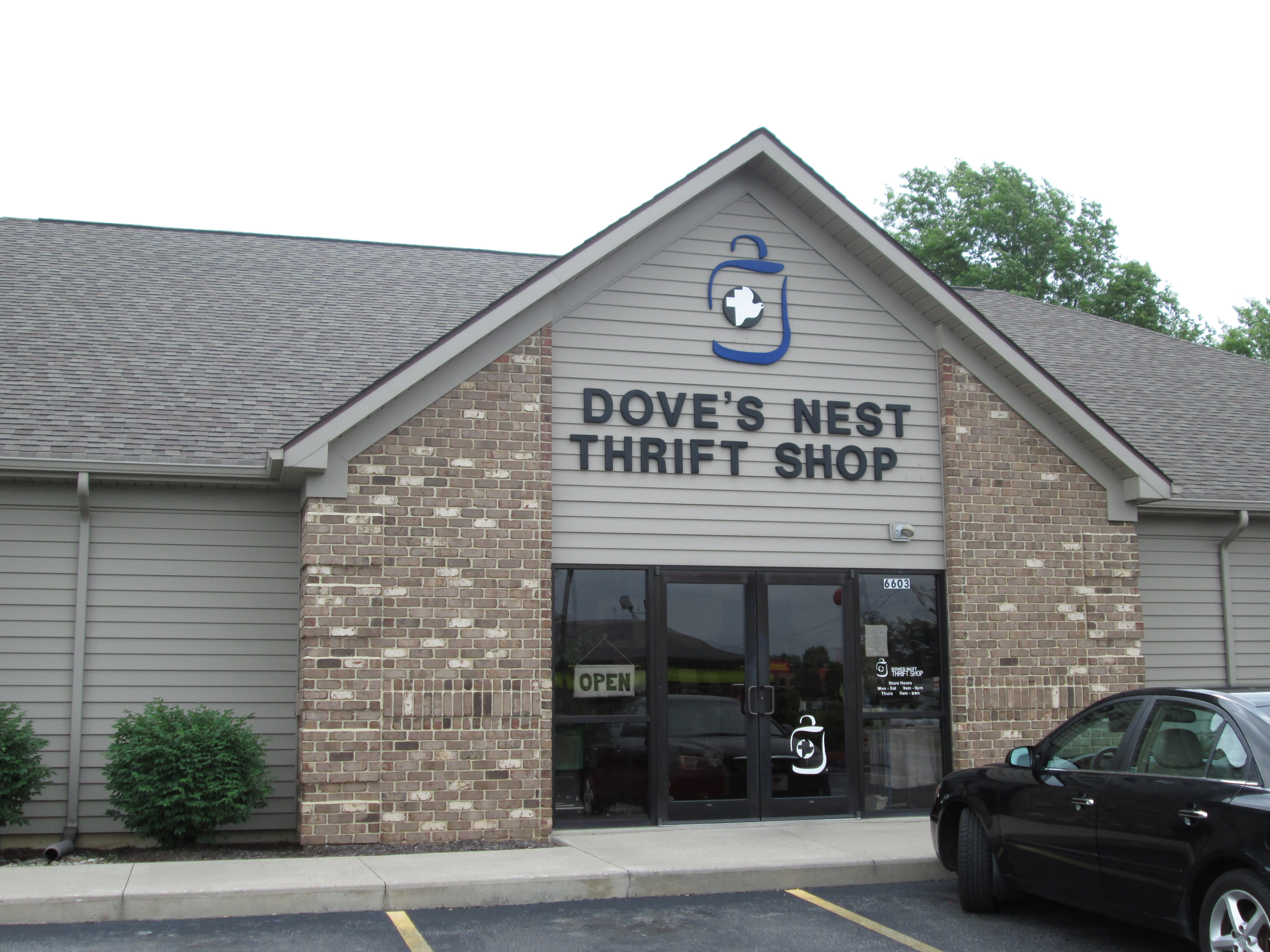 A friend recently told me about The Dove's Nest Thrift Shop on Stellhorn, about two miles north of Indiana Purdue Fort Wayne. I was impressed with the paved parking lot and attractive exterior.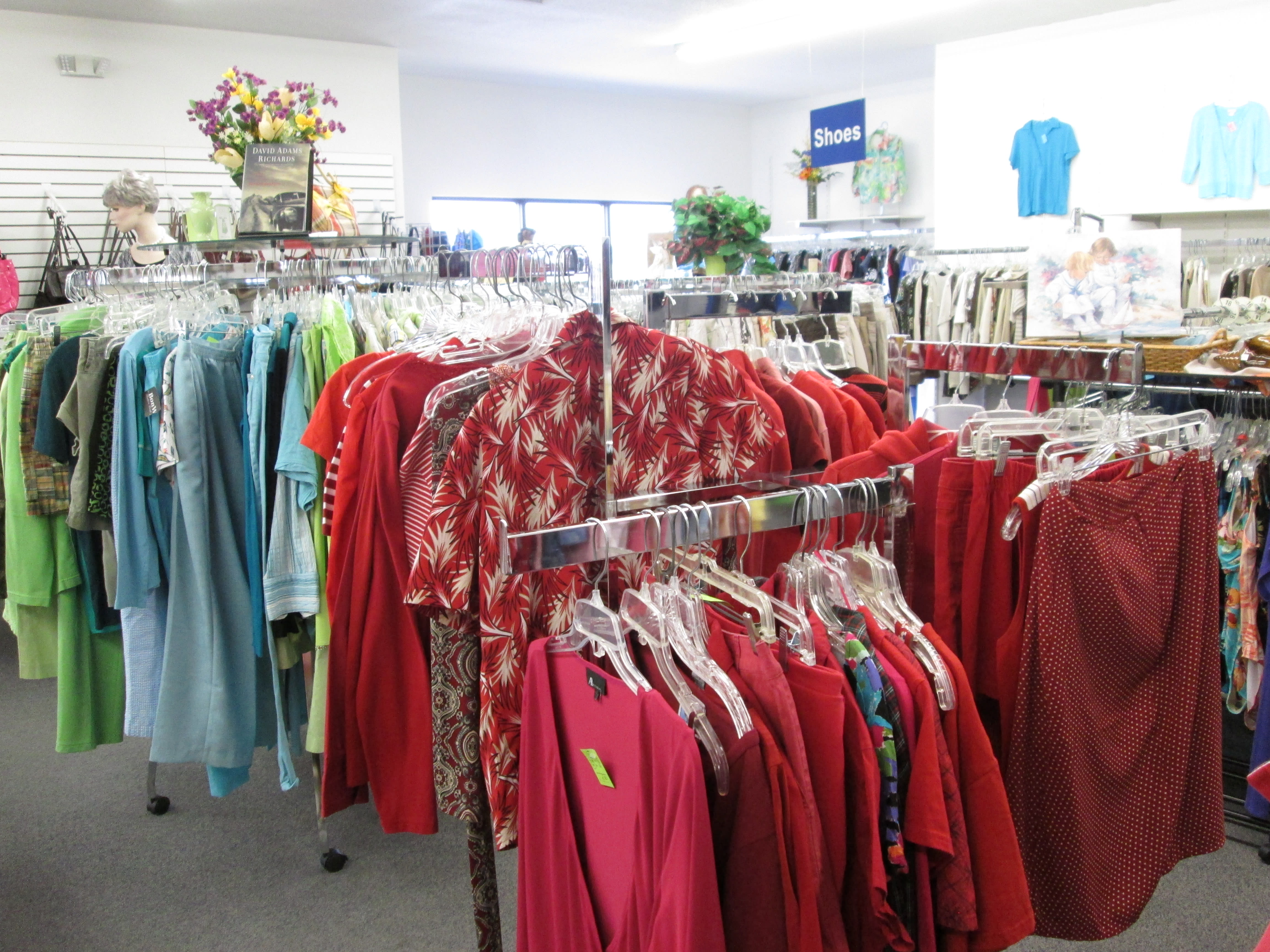 This large store offers a wide assortment of second-hand items for sale-clothing for all ages and men and women, jewelry, glassware, house wares, kitchen items, books. Everything is clean, organized, and attractive. The women's clothing is sorted by color and not size.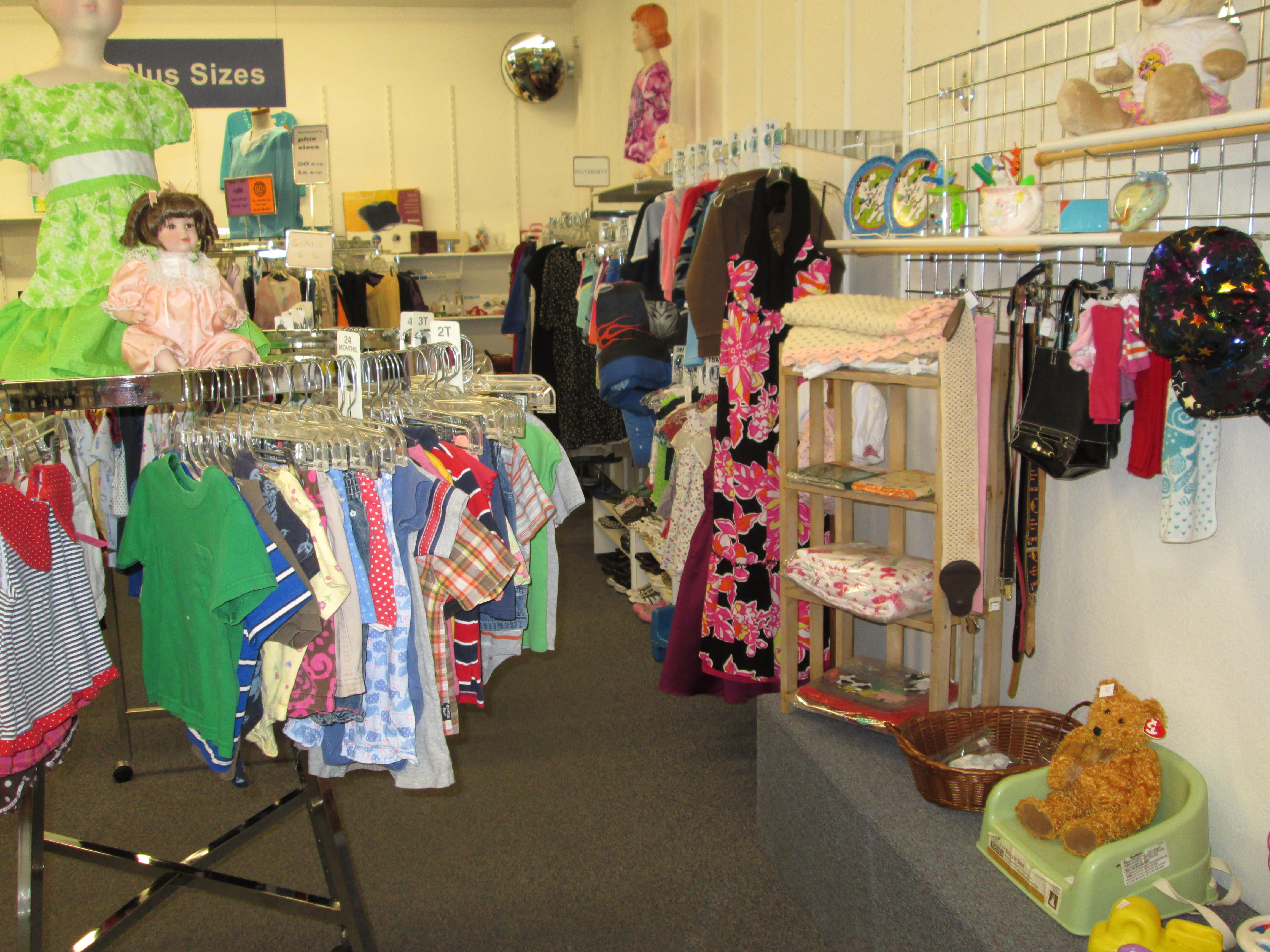 There are also many children's items for all ages.
Insider tip: Every Monday the volunteers put out a rack or two of women's clothing items -- all marked 50 cents!
Apparently there's a crowd that shops those racks early in the morning, but by mid-day it's a more welcoming site.
I've not ventured in on a Monday yet, but I was there on a Thursday and found two items - long black skirt and a blouse. I also found another blouse on another rack and some jewelry. My total: $7.00.
This is not your average thrift store. It has a couple of unusual components. First, there is a Vintage shop. I love the emphasis on vintage and always look at these items, thinking of my grandmother storing her hats in these big hat boxes and decorating her home with these fancy vases.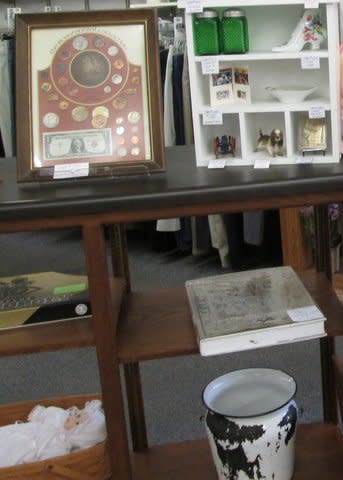 Then there is the rack of auction items available. That's right, I said auction. It is a silent auction that every shopper can participate in for certain items that are donated and deemed worth more than a thrift shop price could warrant.
According to the volunteer who explained it to me, the items are displayed by the cash register. If a shopper wants to place a bid, she registers with the volunteer at the check-out counter. Then the bidder writes the amount she is willing to pay in the auction book. It is all confidential. The bidding could continue for several weeks, especially if the item is an antique or collectible.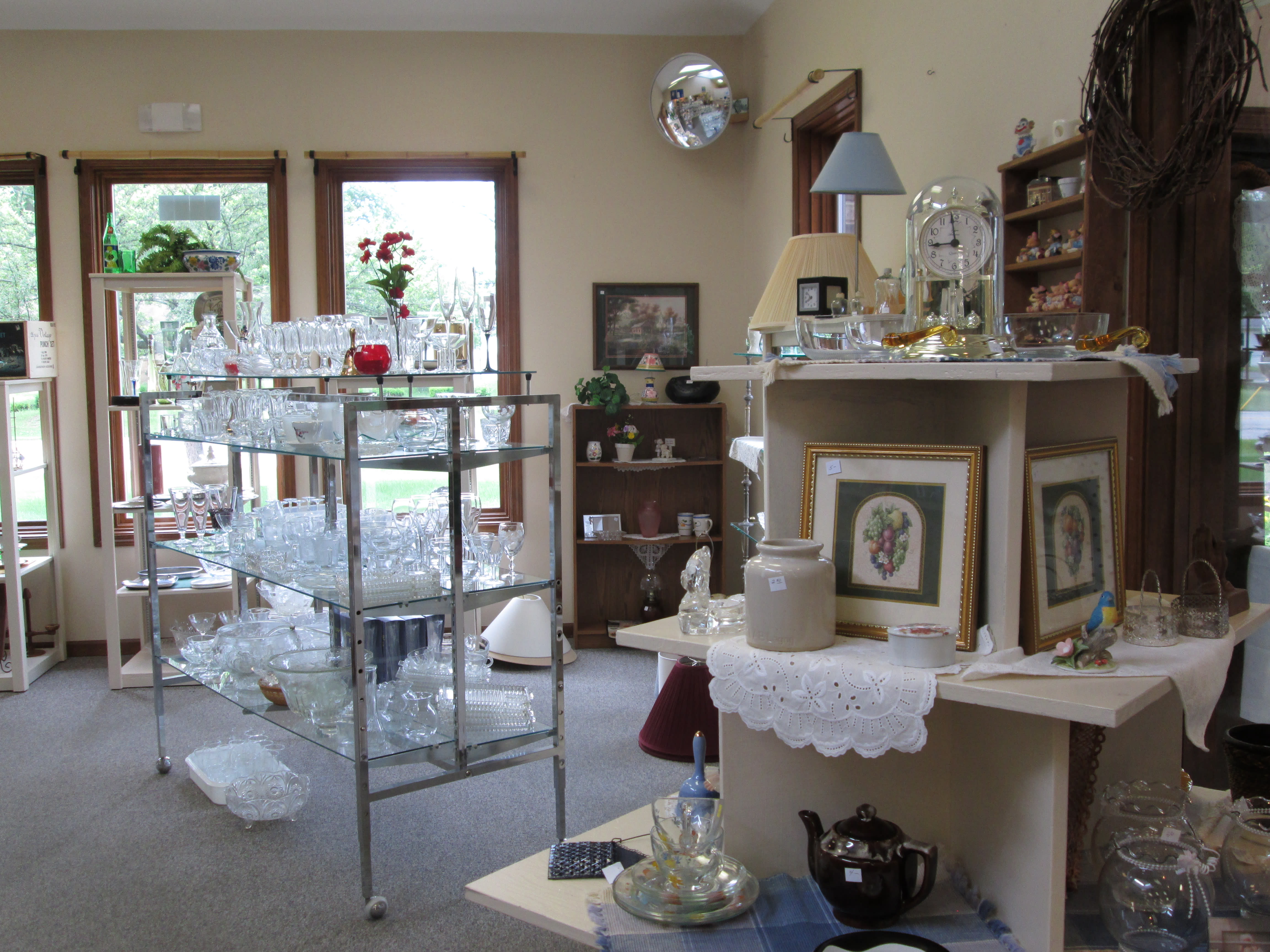 What makes this thrift shop even more unique is its purpose, as designated by its tagline: Where every purchase is a gift to the world!
Every person who works in the store is a volunteer. Every item is donated. Every purchase benefits the Mennonite Central Committee, a worldwide ministry that shares God's love and compassion to people in need in 60 countries.
It's neat knowing my purchases will help provide breakfast to children in Africa or water to a family in Haiti.
Check out the Dove's Nest when you're getting ready to do back-to-school shopping or when you want to treat yourself. You'll do yourself and other people good and that will make your shopping trip even more pleasurable.
6603 Stellhorn Road
Fort Wayne 46815
260.485.0362
This post was originally published in July 2015 and has been updated.